Ford. e-Movement Illustrations.
"Technik ist aus unserem Leben nicht mehr wegzudenken."
Ja, ein schöner Satz, Herr Professor, aber das wussten die Leute schon, oder was glauben Sie, wie die hier auf unsere Website... kommen Sie, lassen Sie uns mal wieder ran hier, ja, gehen Sie ruhig beiseite, da hinten gibt's Kaffee und Gebäck, da setzen Sie sich jetzt mal bitte hin, wir machen dann hier weiter...
So viel zum "bring'-deine-alte-Lehrkraft-mit-zur-Arbeit"-Tag! Ihr last soeben Professor Parvus Subteckster, der uns auf das aktuelle Thema "Illustrationen zur e-Mobility im Kontext des
Ford-Magazins
" eingegroovt hat. Es geht um die prägenden Technik-Gadgets jeder Generation, und wie sie uns letztlich alle an diesen Punkt der elektrischen Mobilität geführt haben wie so ein besonders zielstrebiges Navi. Und
Rocket & Winks
Illustrationen dazu, die haben es in sich. Sogar so sehr, dass wir euch die ganzen kleinen Details, die in ihnen stecken, in einem kleinen Clip nahebringen. Einfach mal oben klicken und sozusagen das ganze Bild sehen.
Denn wenn man einen Schritt zurück tritt, erkennt man: Alles ist miteinander verbunden. Opas Technik ist das Fundament, auf dem die Enkelin heute Candy crusht. Ist das nicht schön? Kann Technik auf diese Art vielleicht zum großen gesellschaftlichen Versöhner werden, und uns Jüngeren wieder etwas mehr Respekt vor dem... ey, Alter, vielleicht auch noch ein paar Kekse für die arbeitende Bevölkerung übriglassen!
"It is impossible to imagine our lives without technology."
Yes, that's one nice sentence, Professor, but people already knew that, or how do you think they got to our website? Come on, let's get you back here, yes, go ahead, on to the side, there's coffee and pastries back there, please sit down now, we'll continue here... 
Well, aren't we having one great "bring-your-old-teacher-to-work" day! You just had Professor Parvus Subteckster grooving us in on the current topic "Illustrations on e-Mobility in the Context of
Ford Magazine
". Roughly speaking, it's about the defining technology gadgets of each generation, and how they have ultimately led us to the point of electric mobility, like a particularly determined navigation system.
Rocket & Wink
's accompanying illustrations are equally determined. So much so, that we present you all the details that went into them in a separate clip. Just click on the video above to get the whole picture. 
Because if you take a step back and look at it, you realize that everything is connected. Grandpa's technology is the foundation on which the granddaughter is crushing candy today. Isn't that beautiful? Might technology perhaps become the great social reconciler, and give us younger people a little more respect for the... ey, oldie, maybe leave a few cookies for the working population!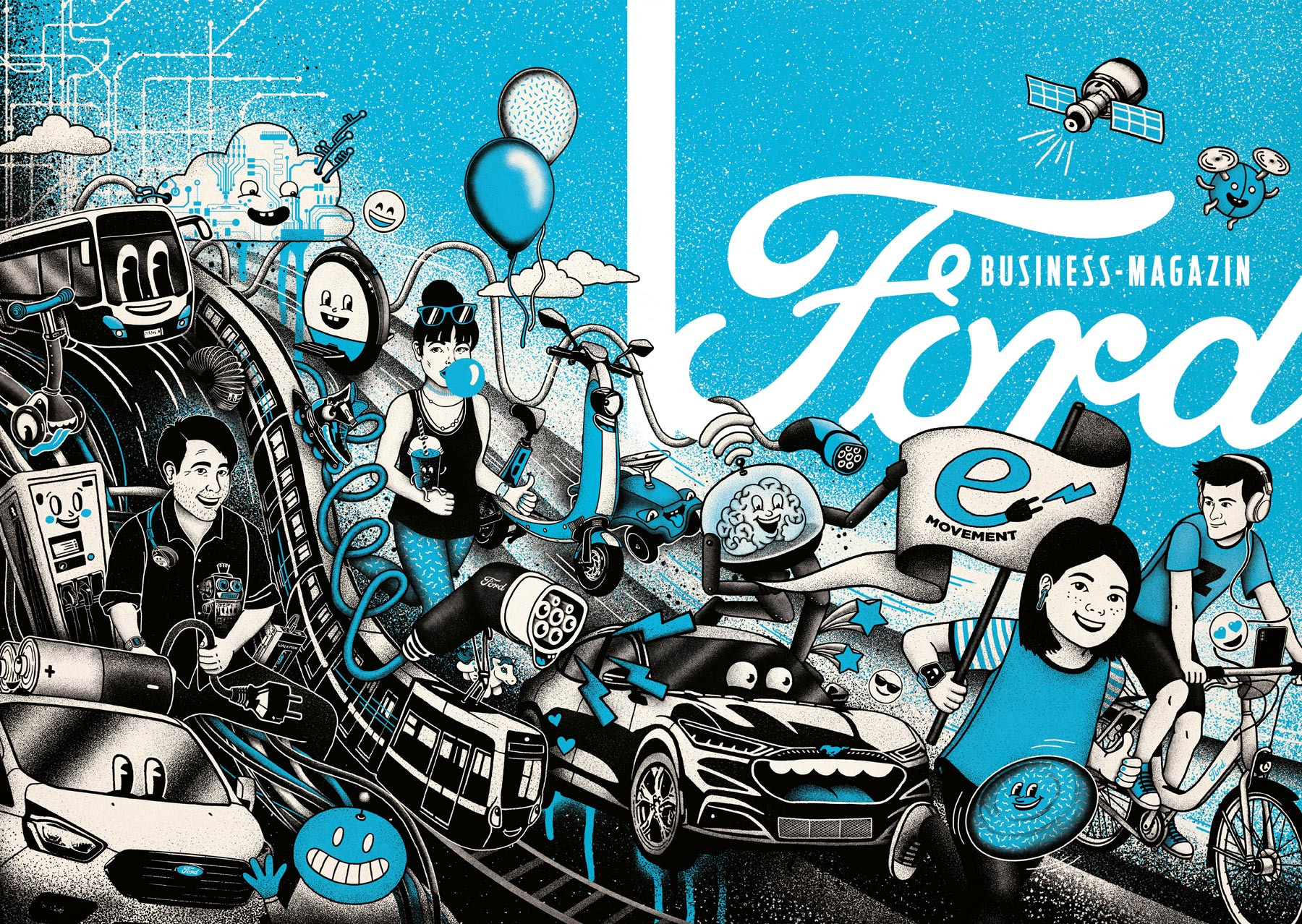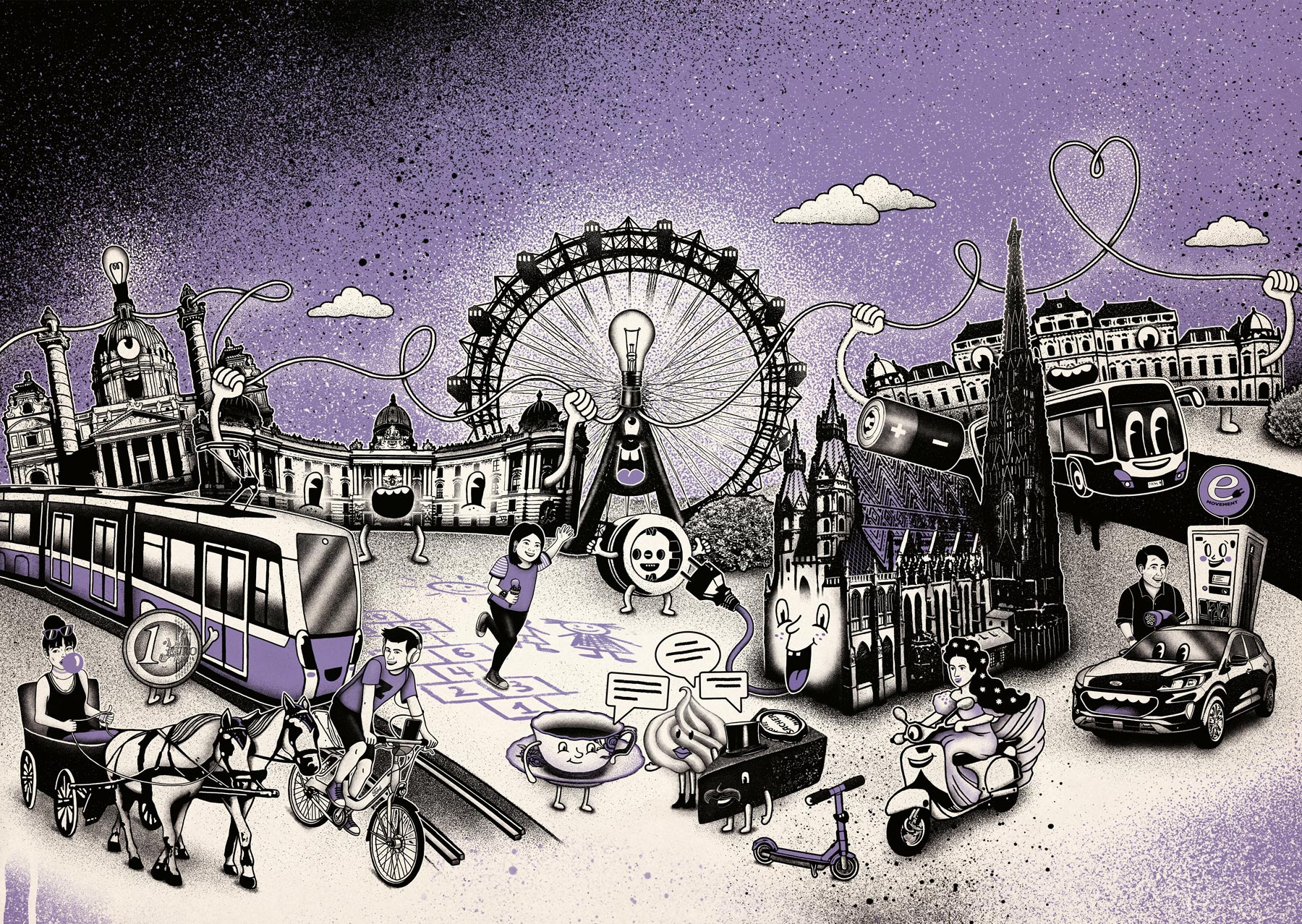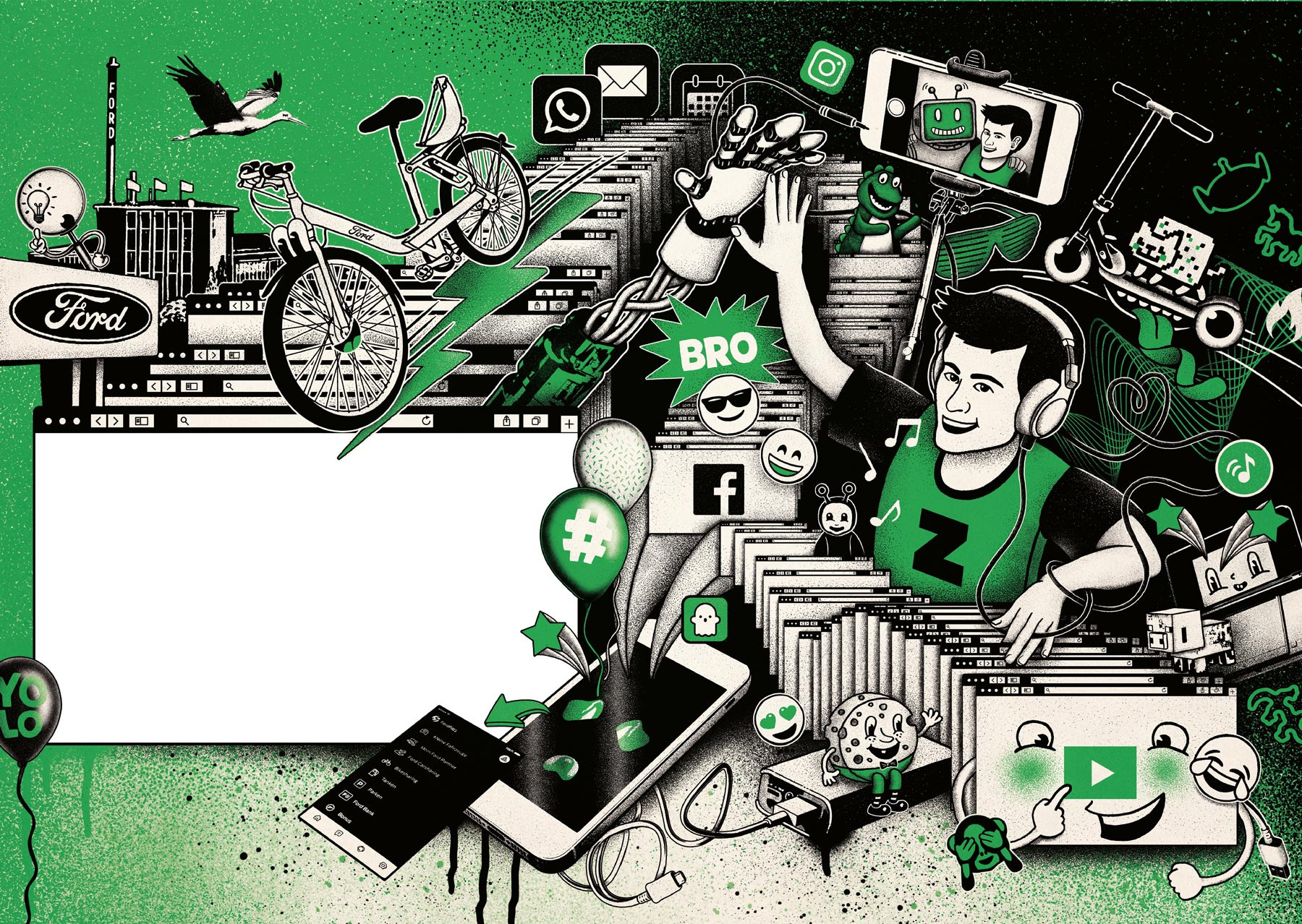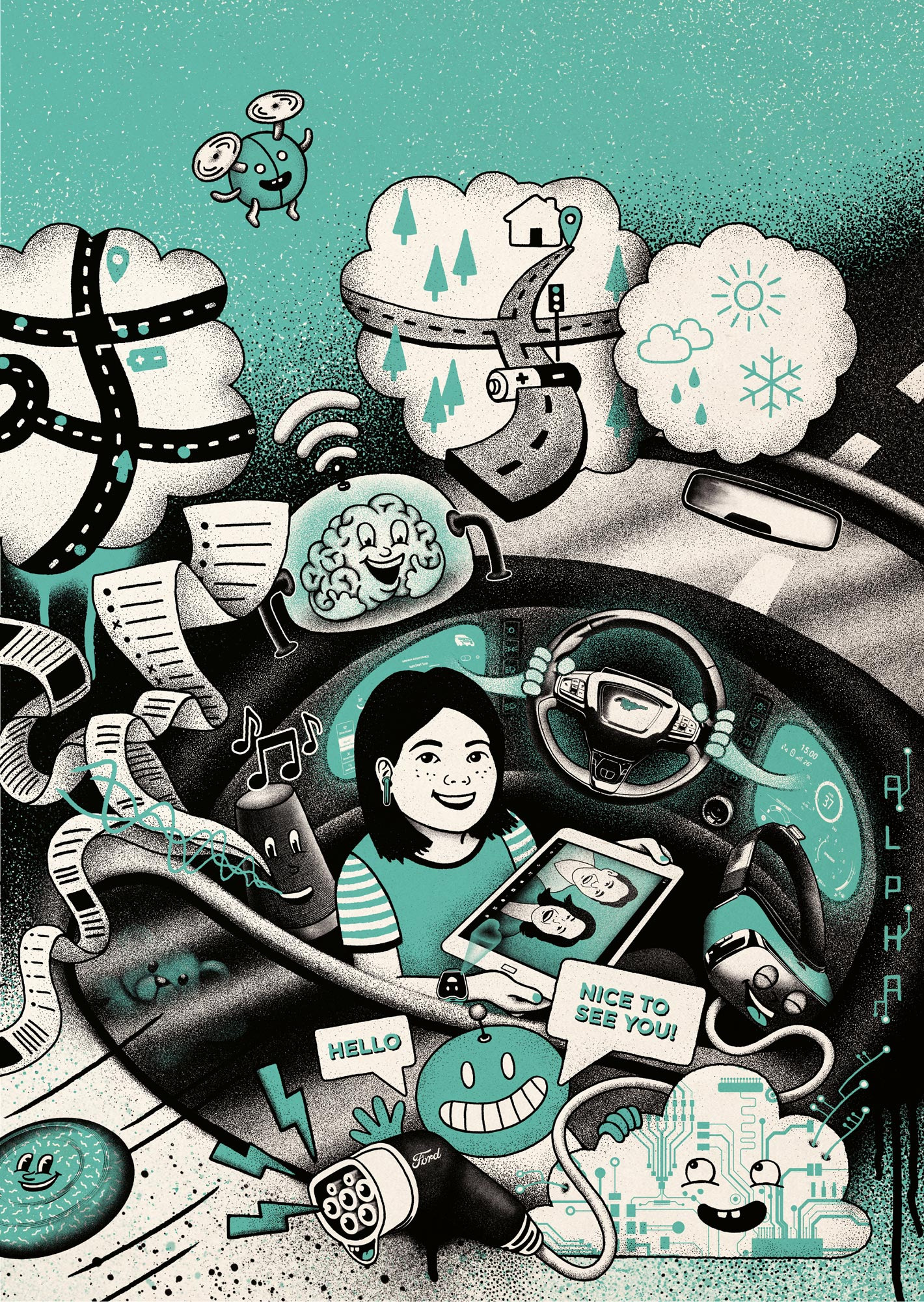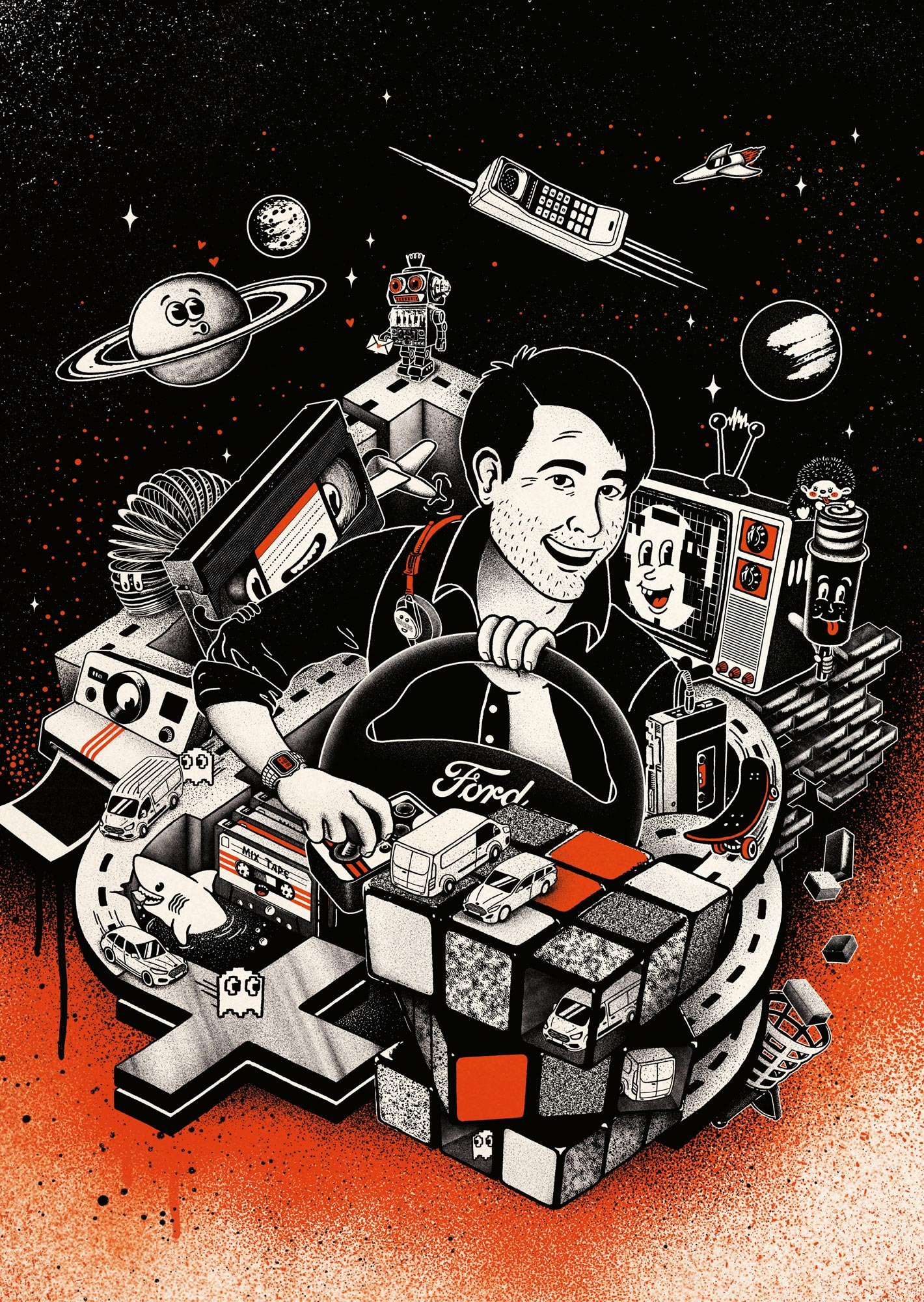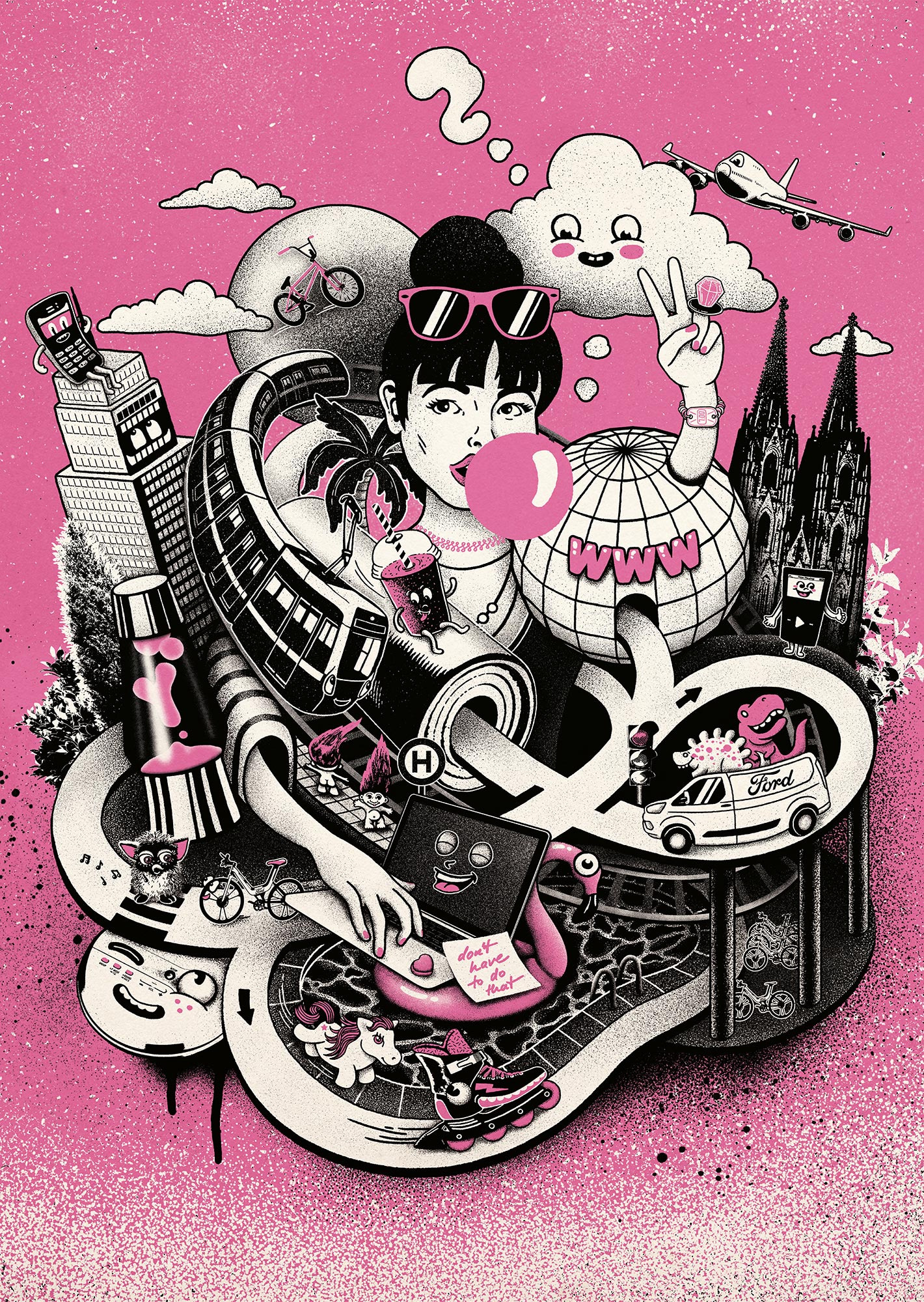 Ford. e-Movement Illustrations.
MORE STUFF
Loading...