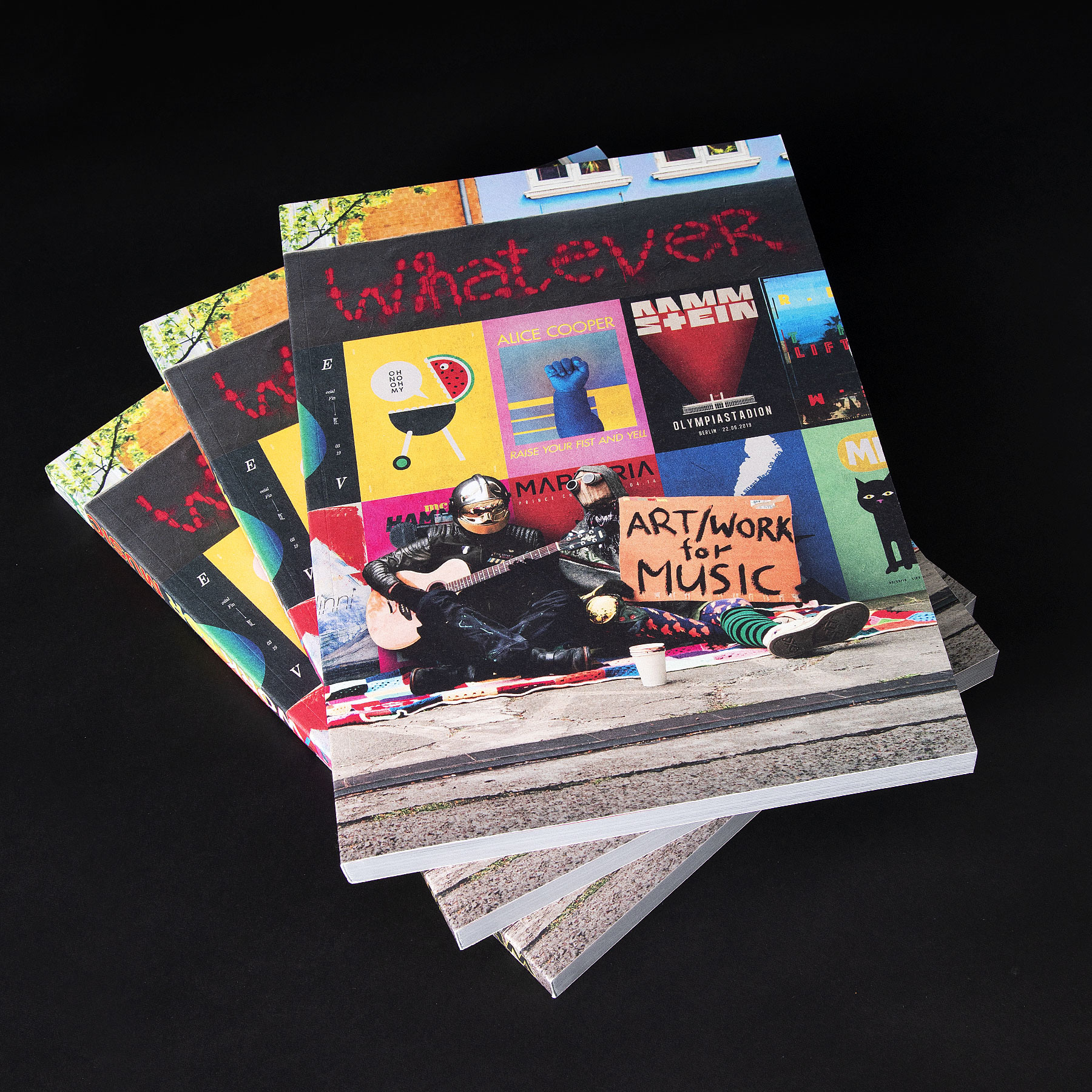 Whatever 13. Art/WORK FOR MUSIC.
Dieses WHATEVER Artbook heißt "Art/Work For Music", mit besonderer Betonung auf dem "/". Also dem Zwischen, dem between.
Vielleicht, weil unseren beiden Klickqueuren die Idee dafür zwischen den Jahren kam, in dieser einen Nichtsekunde zwischen "alle gucken auf die Uhr" und "alle sind sich uneinig, ob sie jetzt hey oder woo oder die Jahreszahl rufen sollen". Möglich ist allerdings auch, dass bei beiden gleichzeitig ein bisschen Platz im Buchregal war und dieses WHATEVER nur konzipiert wurde, um zwischen zwei andere Bücher zu passen.
Die Wahrheit liegt wie so oft woanders.
Dieses Buch enthält 200 musikalische Poster, Artworks und Plakate, die alle between sind: Plattennadeldünn zwischen Kunst und Kommerz. Mal als Auftrag vom Big Business, um Cover oder Konzertankündigungen zu zieren, mal als Aufgabe, die sich die Jungs im Privaten gestellt haben, weil sie mal wieder was mit Katzen machen wollten. So oder so: Am Ende des Prozesses stehen Designs, die ein handelsüblicher Sehnerv zwischen zwei Mahlzeiten perfekt wegsnacken kann. Wer danach noch hungrig ist, deckt sich am besten im Rocket & Wink
Supermarket-Onlineshop
mit Augenfutter ein.
So, und bevor wir euch jetzt in die Playlist entlassen, ein letzter Hinweis zur Lagerung dieses Druckerzeugnisses: Diese Ausgabe von WHATEVER gehört nie unter Tischbeine, sondern immer zwischen alle Stühle.
This WHATEVER artbook is called "Art/Work For Music", with a strong emphasis on the "/". Yeah, that's right, the between.
Maybe because the idea for it presented itself to our two clickclackrockers between two years, in that one non-second between "everyone is looking at the clock" and "everyone disagrees whether to yell ' hey' or 'woo' or the year's number". It is also possible, however, that there was some bookshelf space to fill and that this WHATEVER was only designed to fit between two other books.
The truth, as it so often does, lies somewhere else.
This book contains 200 musically charged posters, covers and artwork, all of which are "between": Scratching the fine record groove between culture and commerce. Sometimes done as a commission for Big Business to grace record covers or concert announcements, sometimes as a task the boys set themselves in private because they wanted to do something with cats. Either way: At the end of the process, there are designs that a standard optic nerve can nibble away perfectly between meals. If you're still hungry afterwards, the best place to stock up on visual food is the Rocket & Wink
Supermarket Online
Shop.
And just before we release you into the playlist, one last note on the storage of this printed product: This WHATEVER should never be placed under table legs, but always between a rock and a hard place.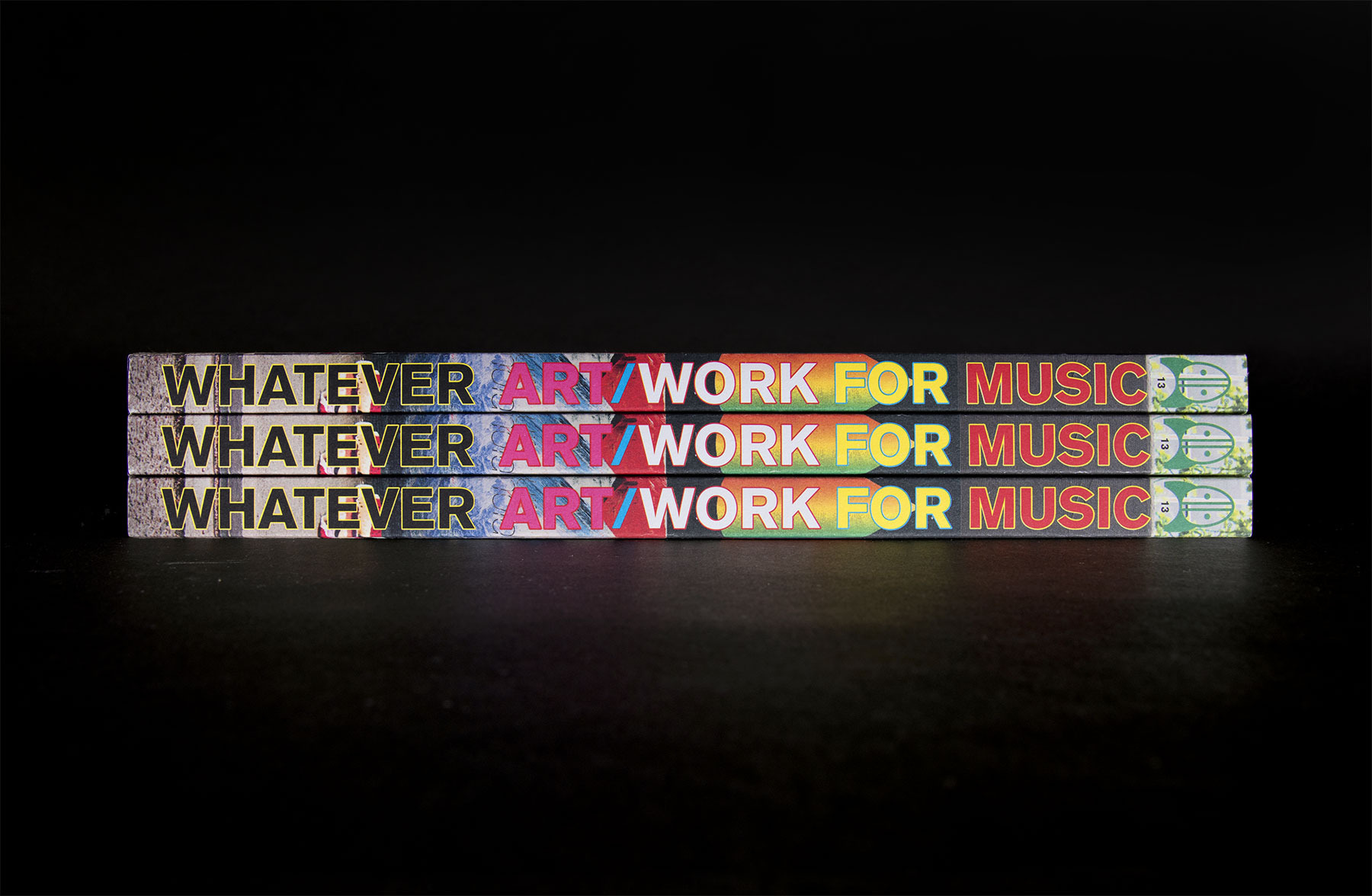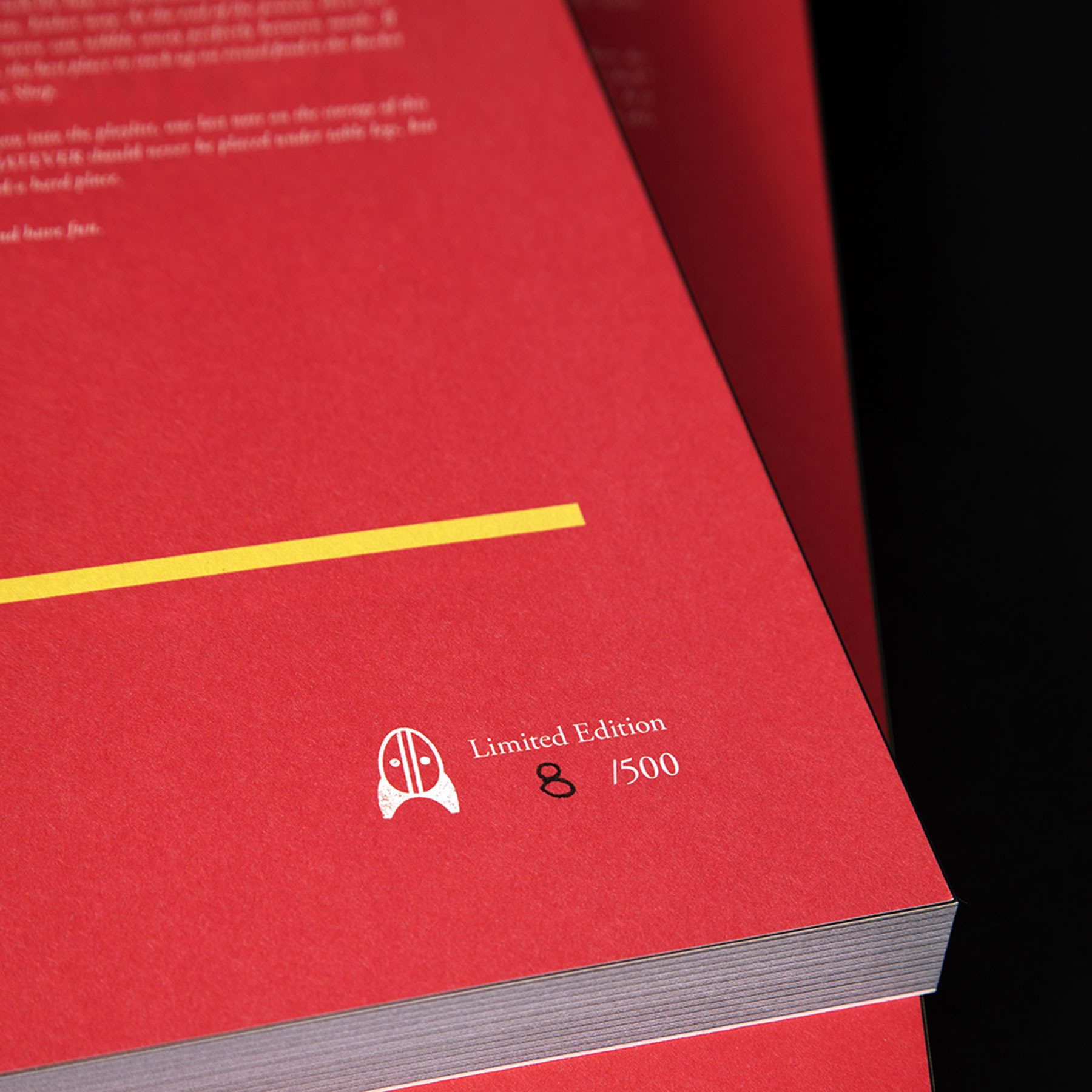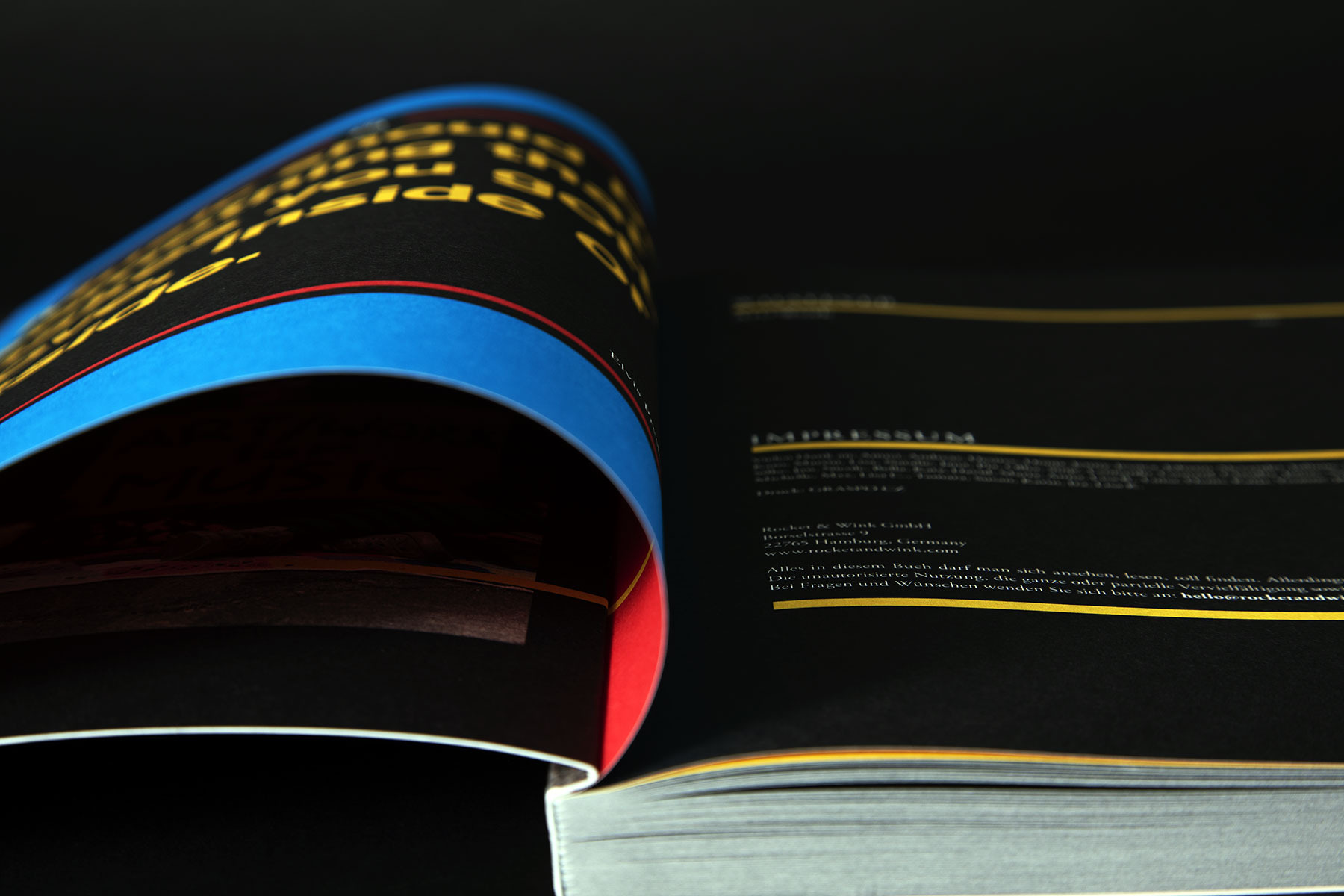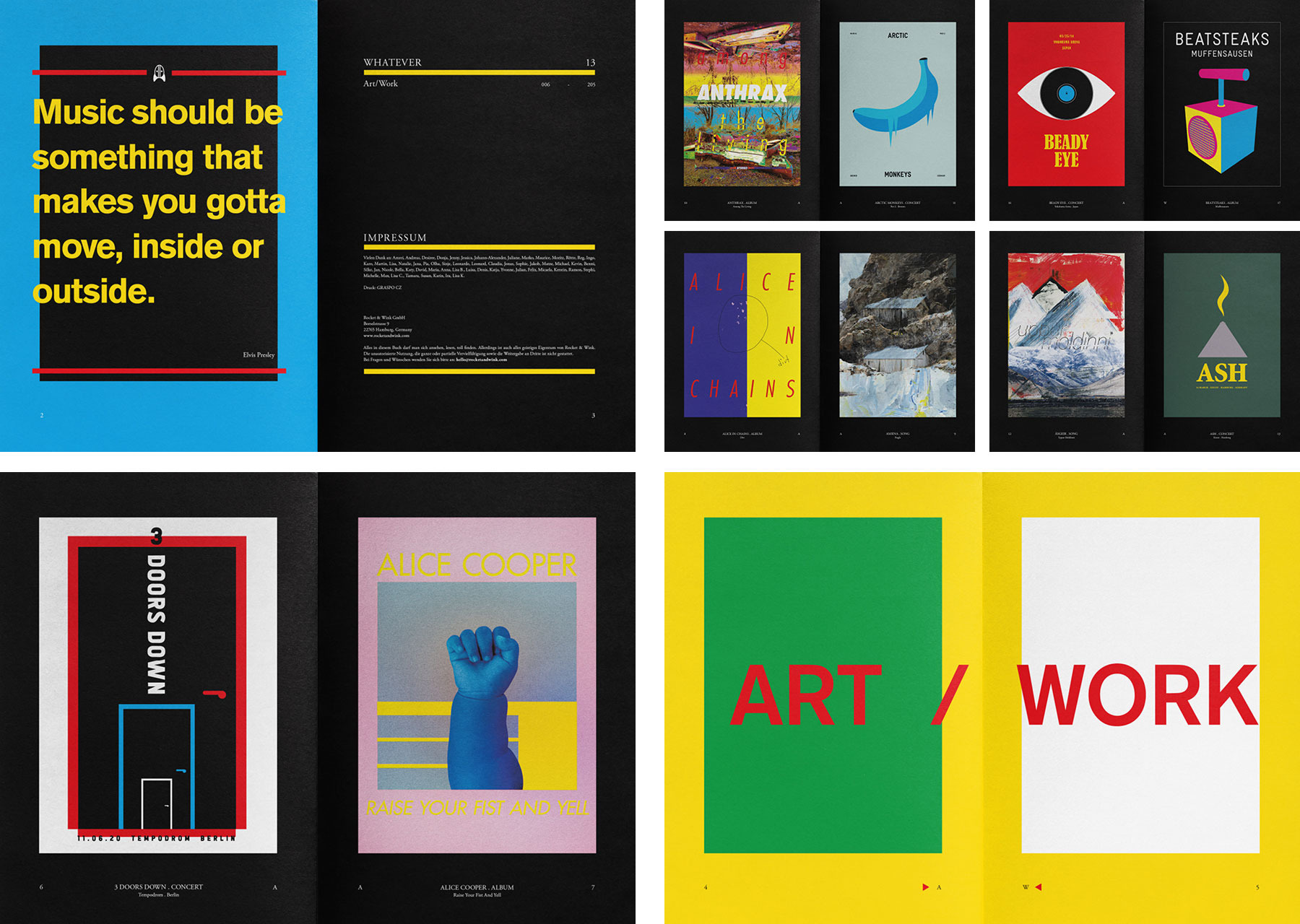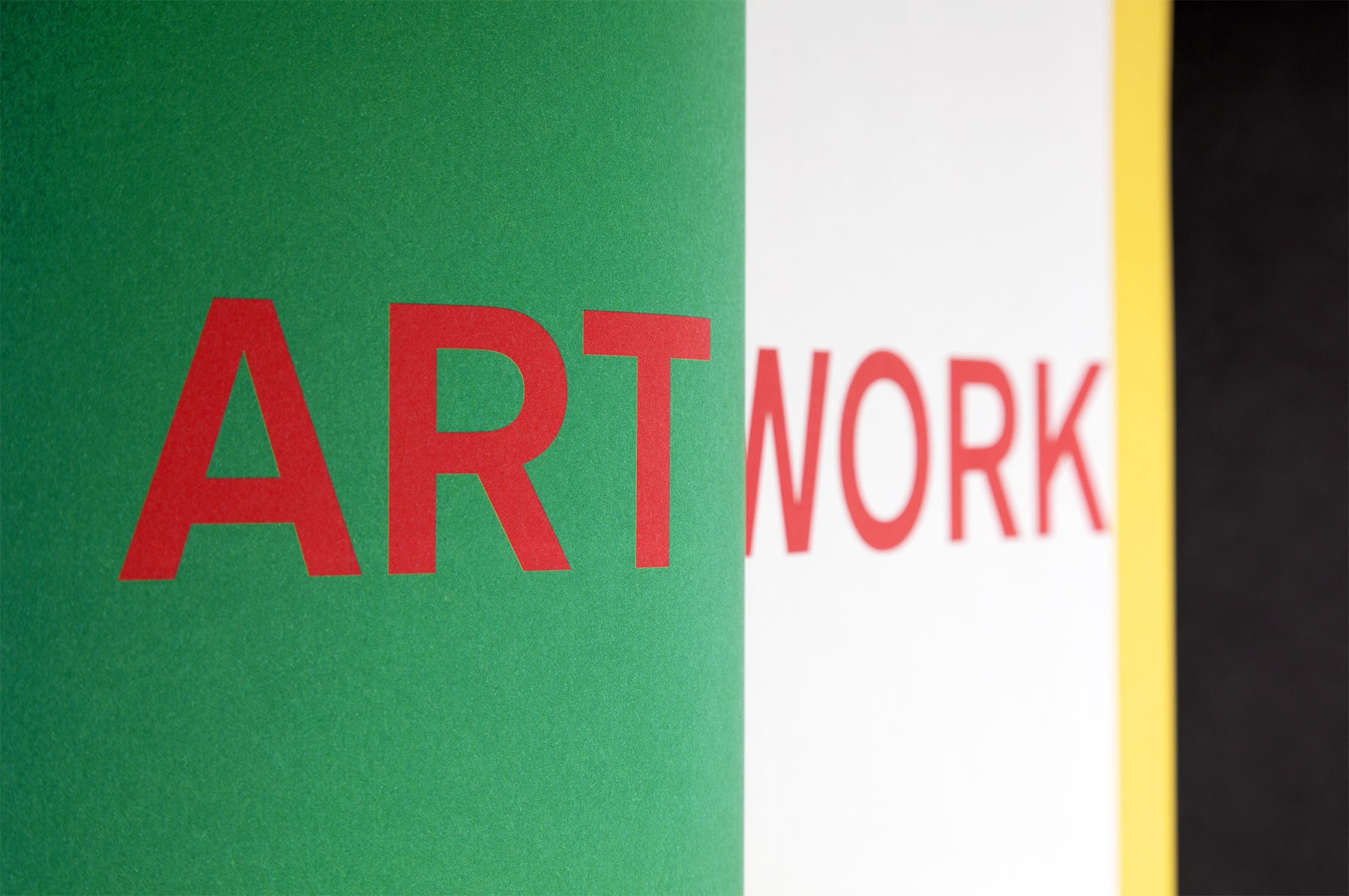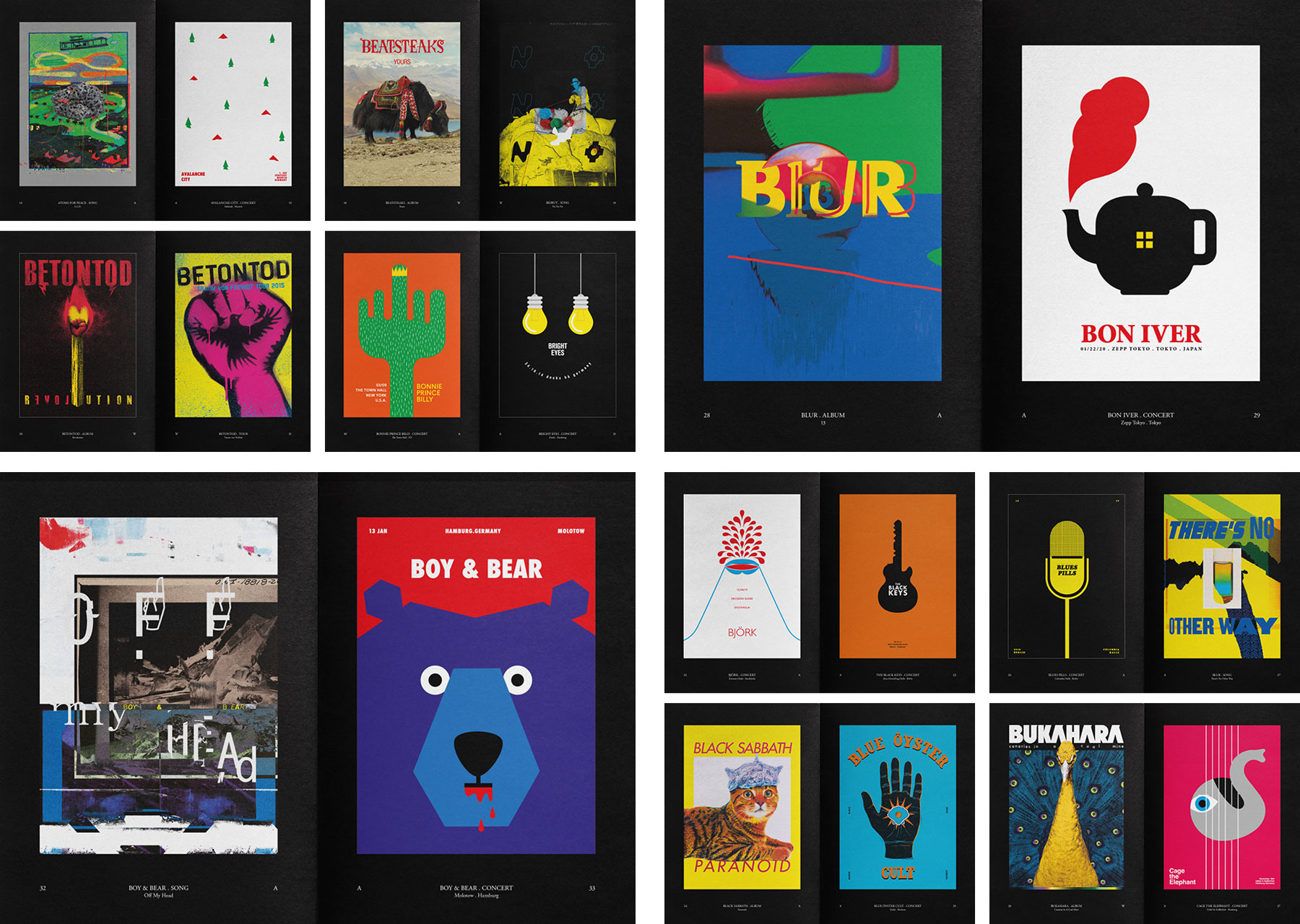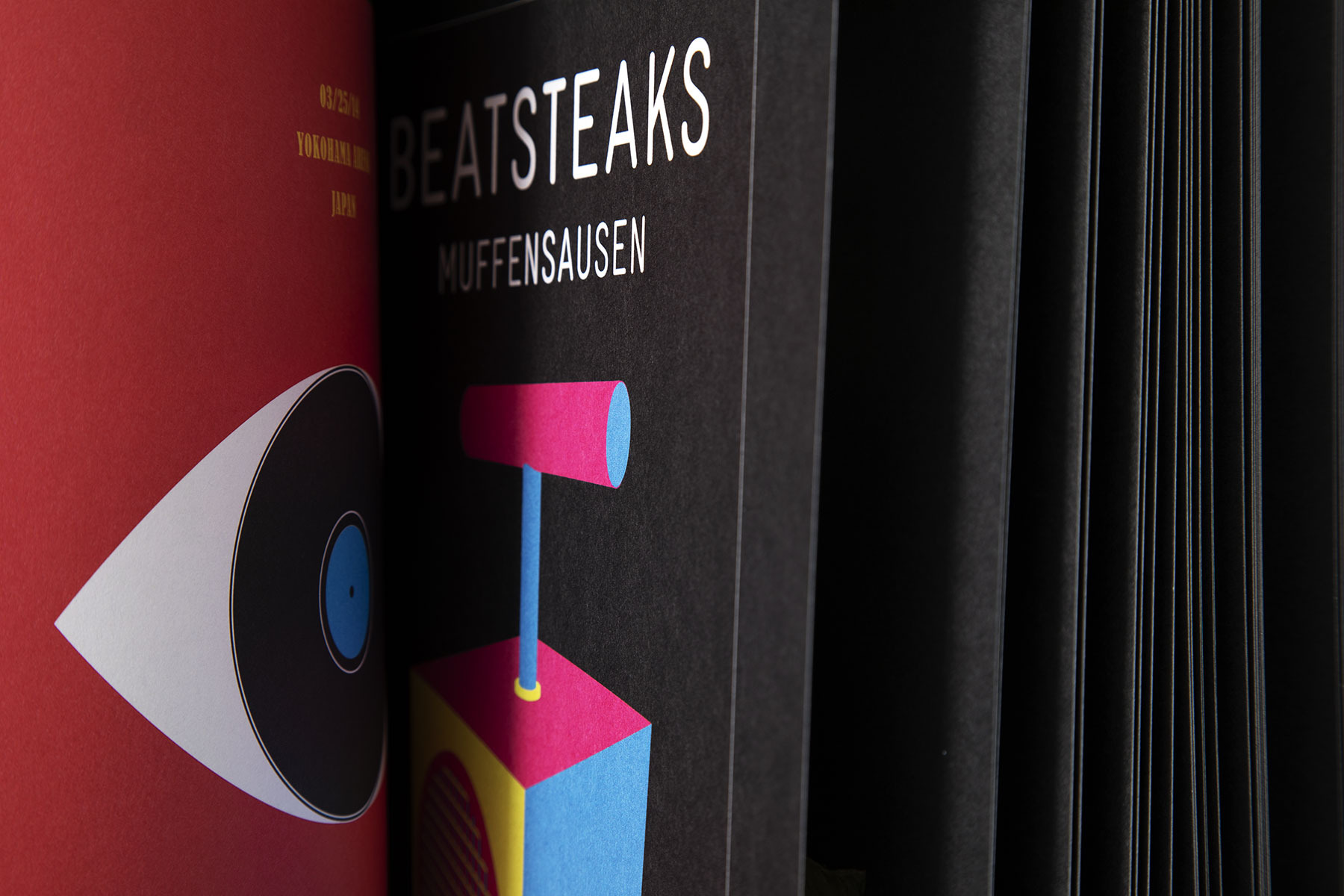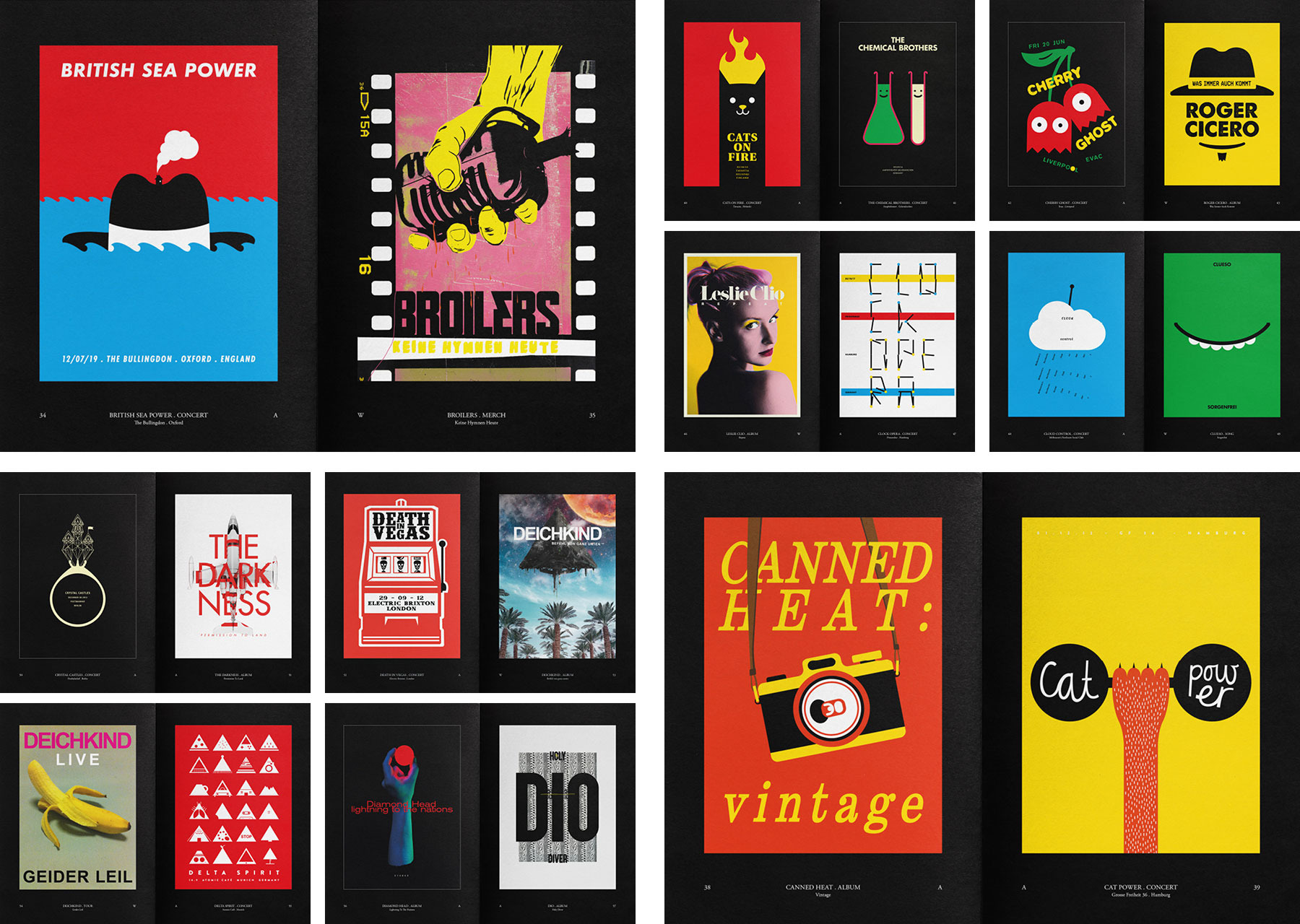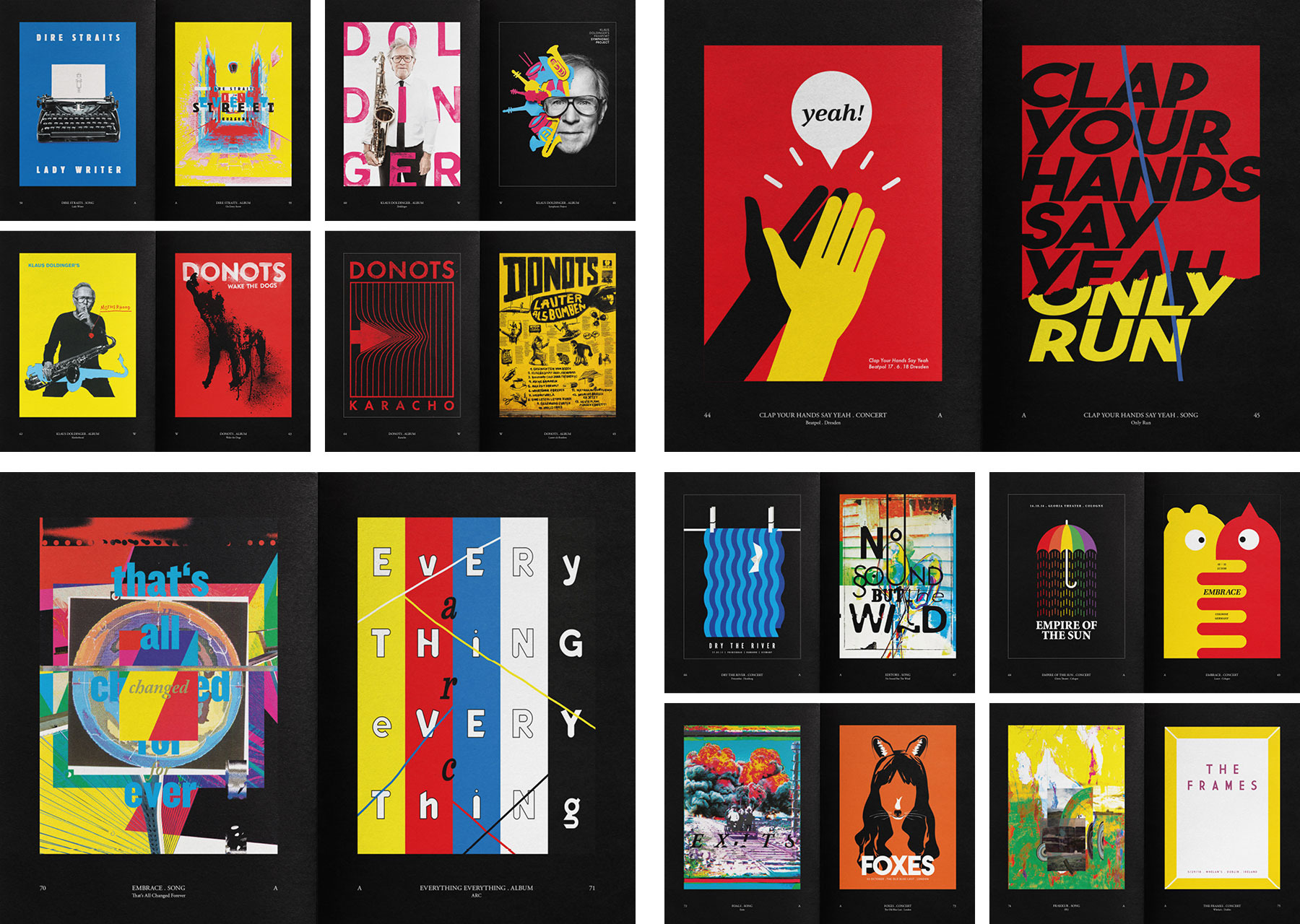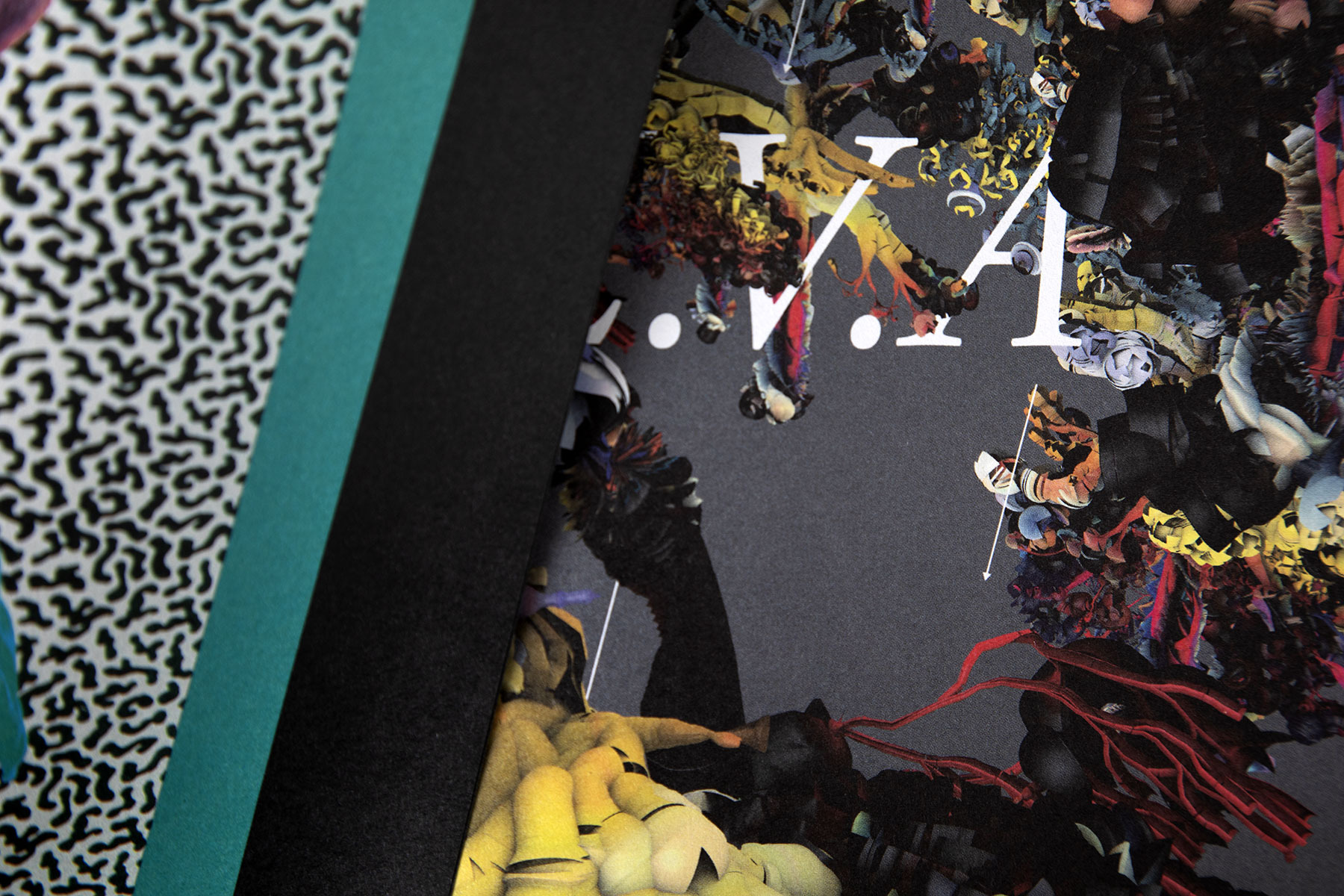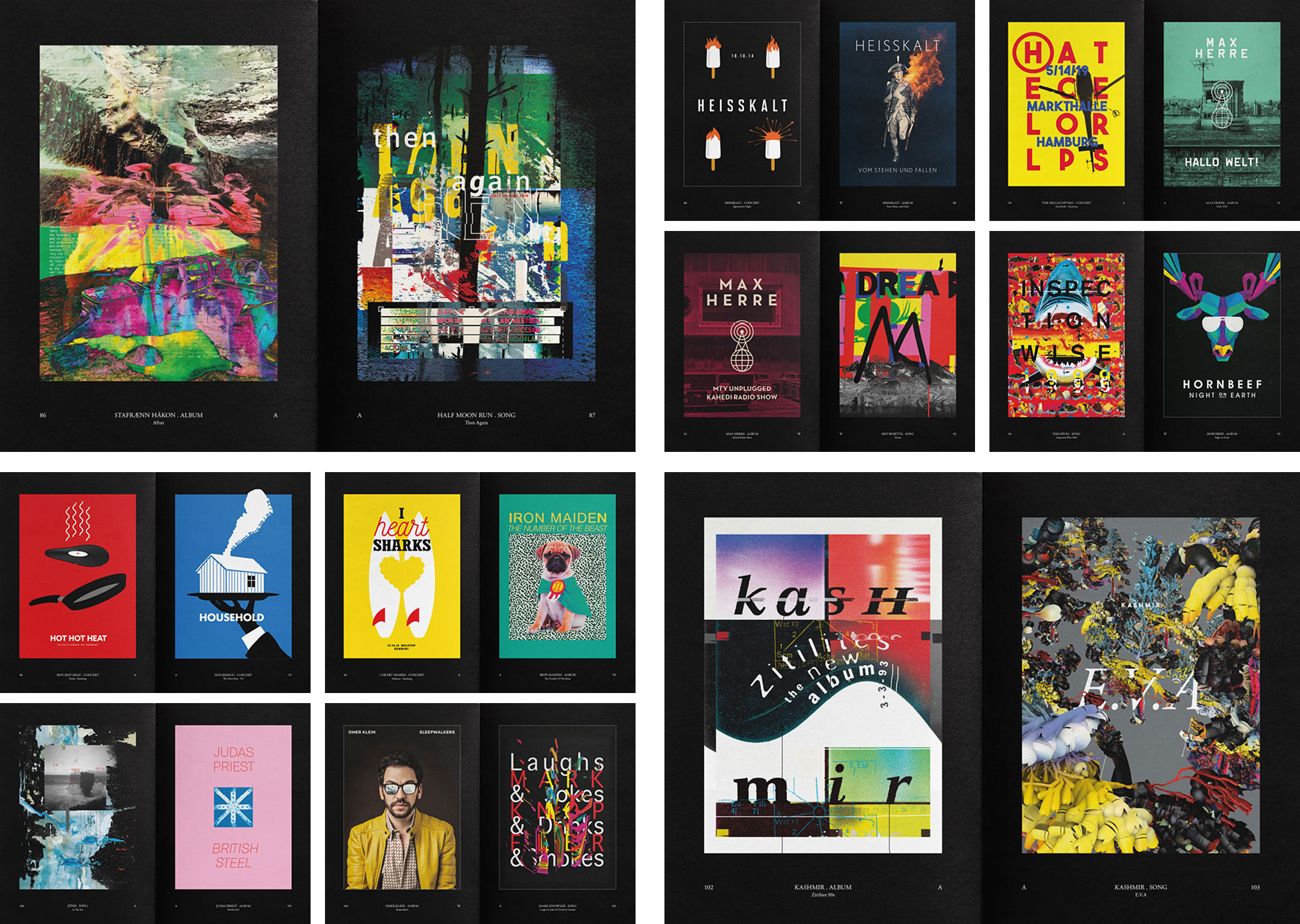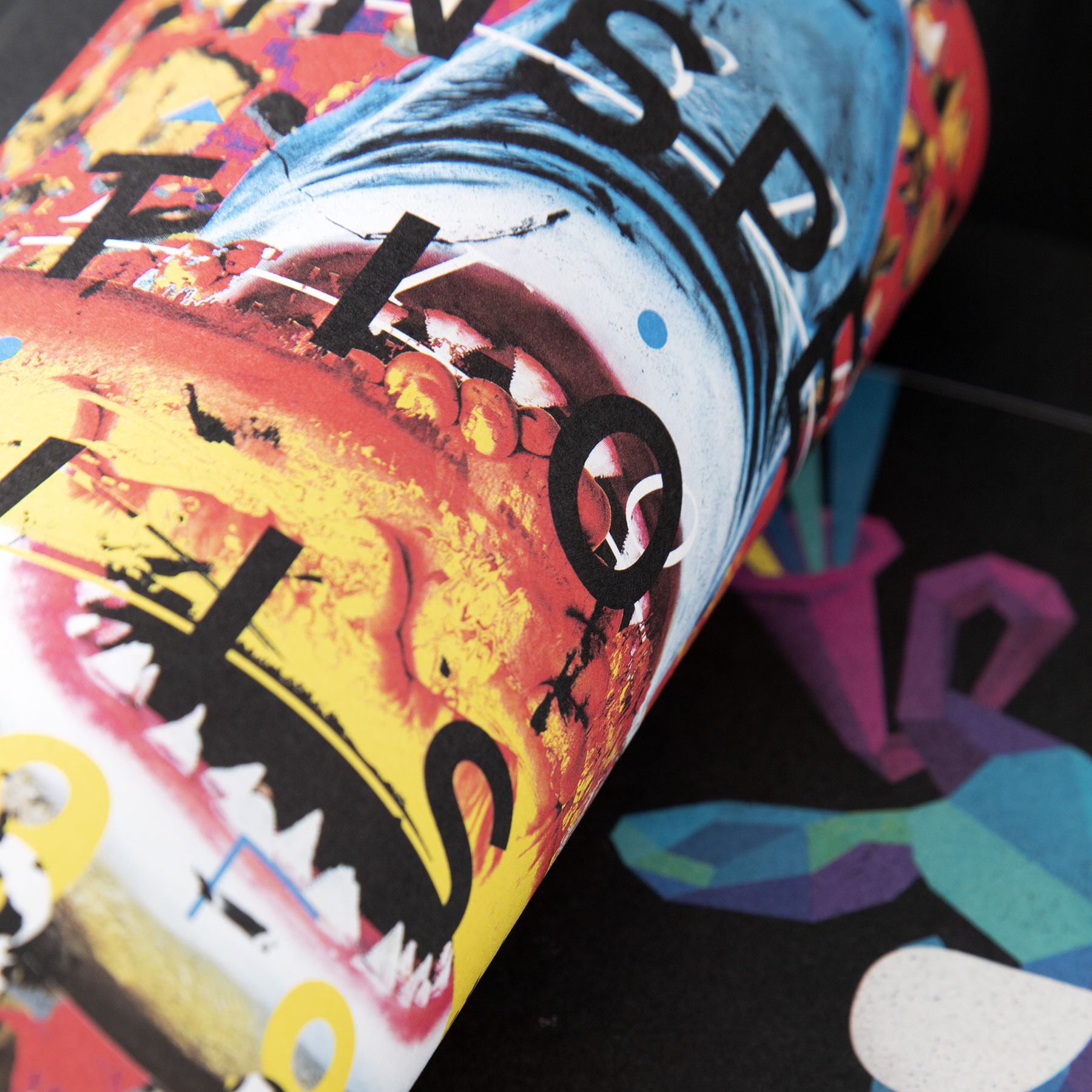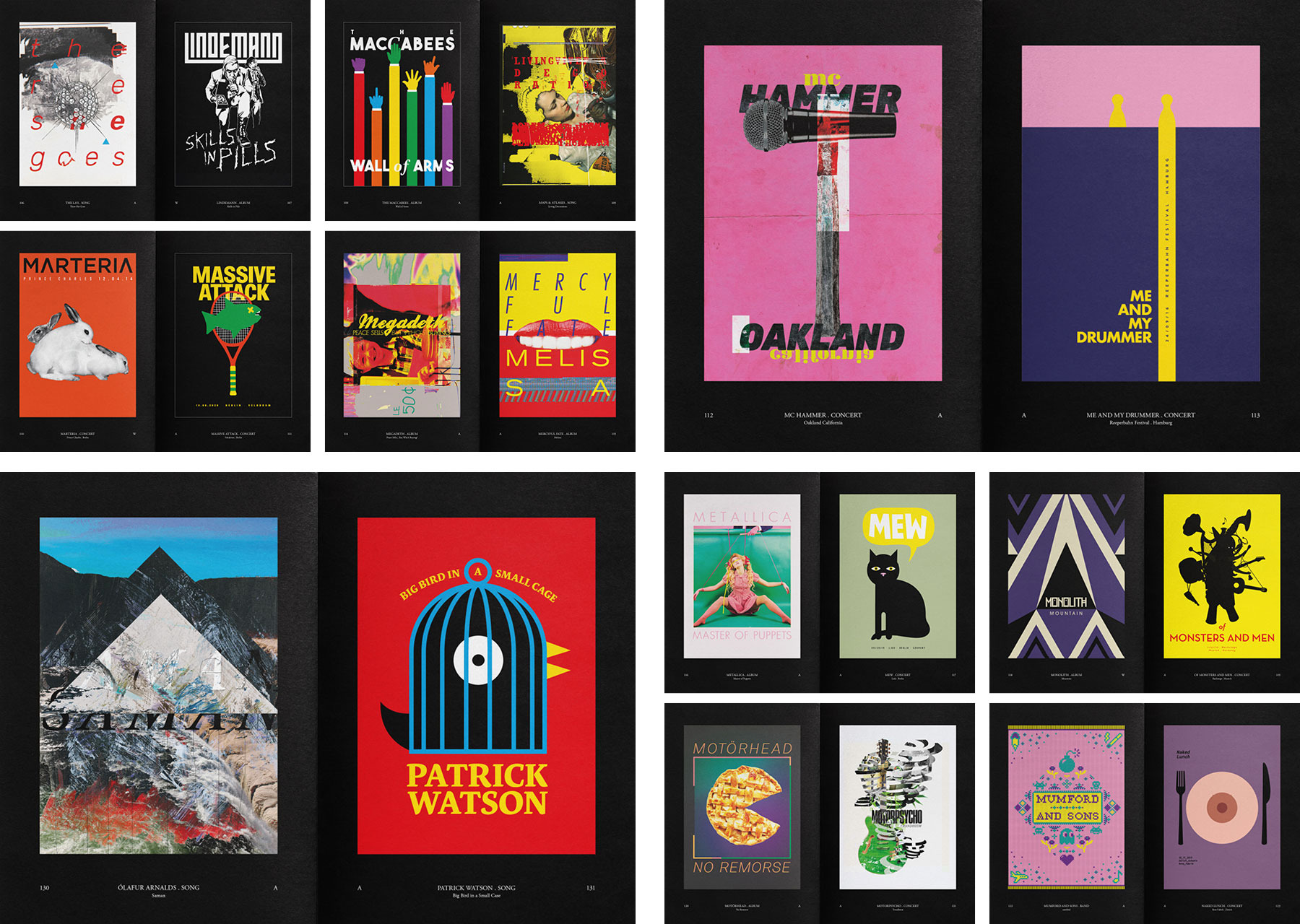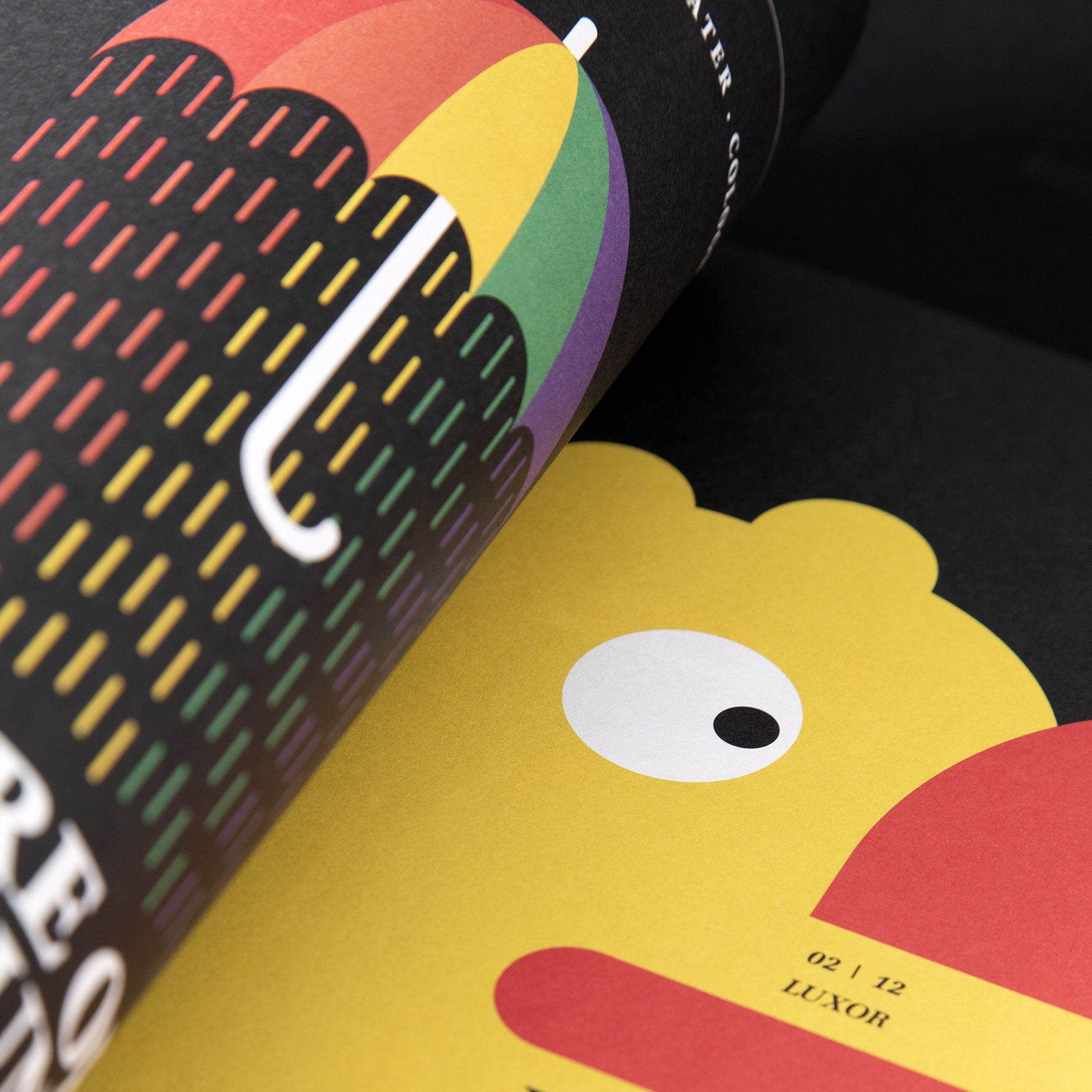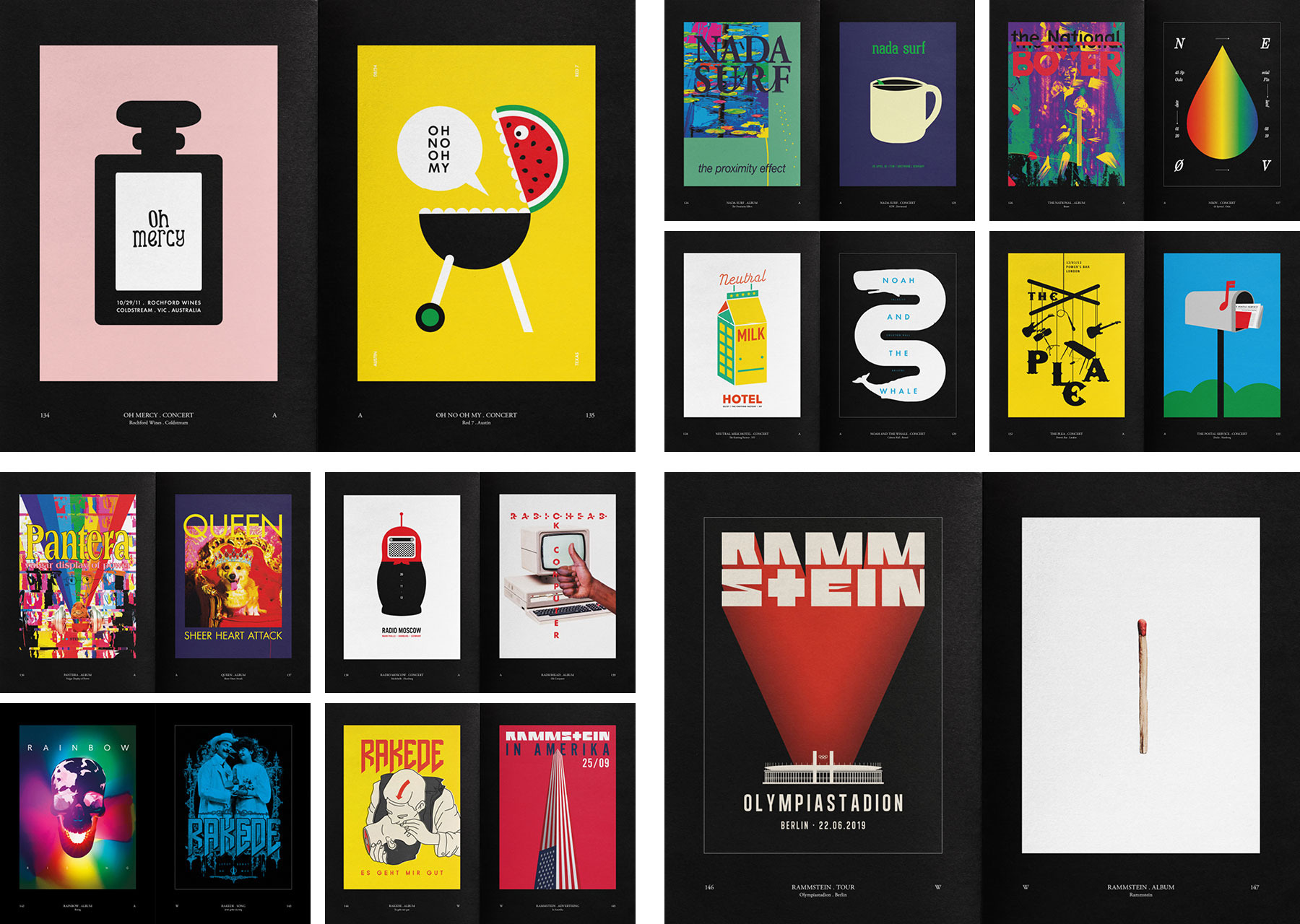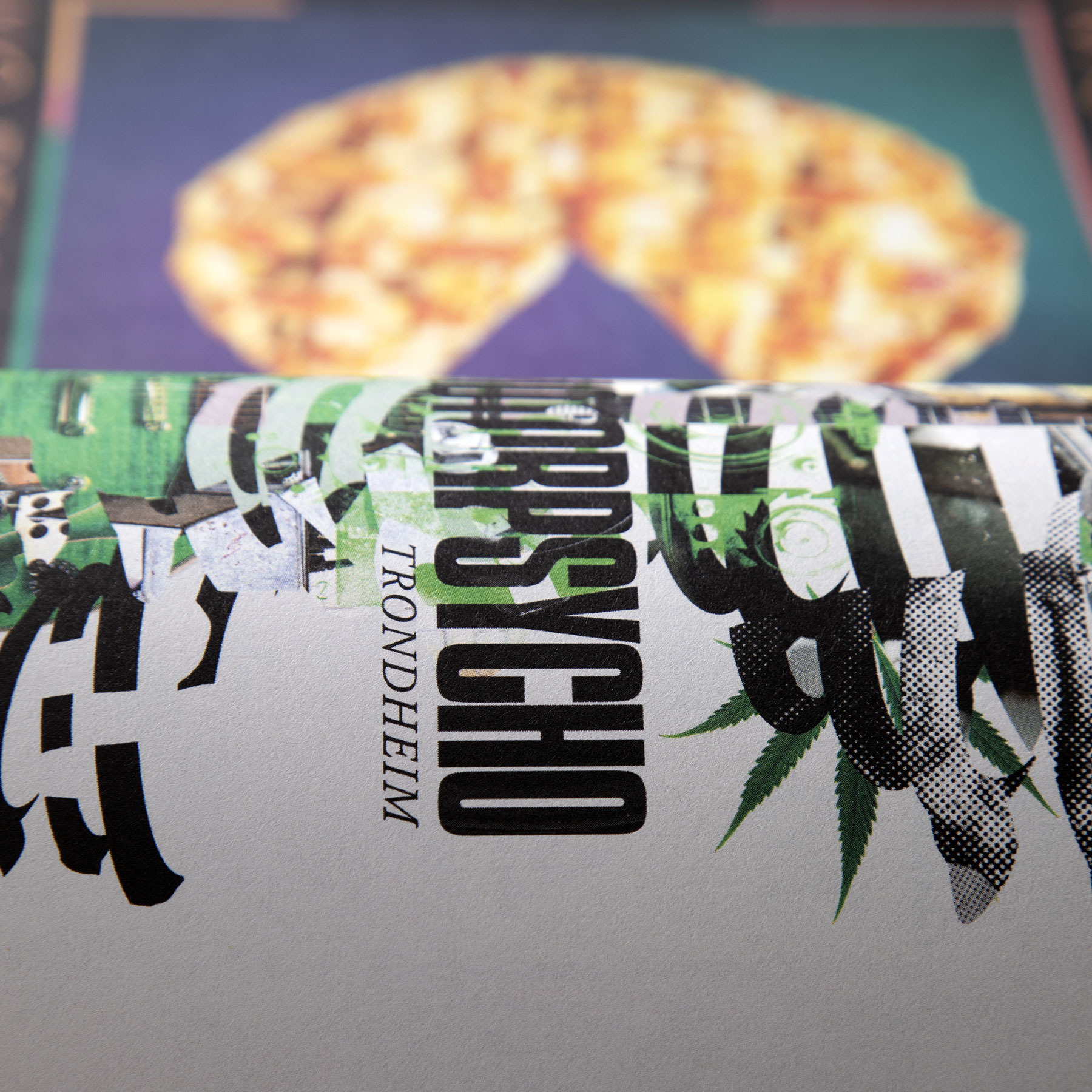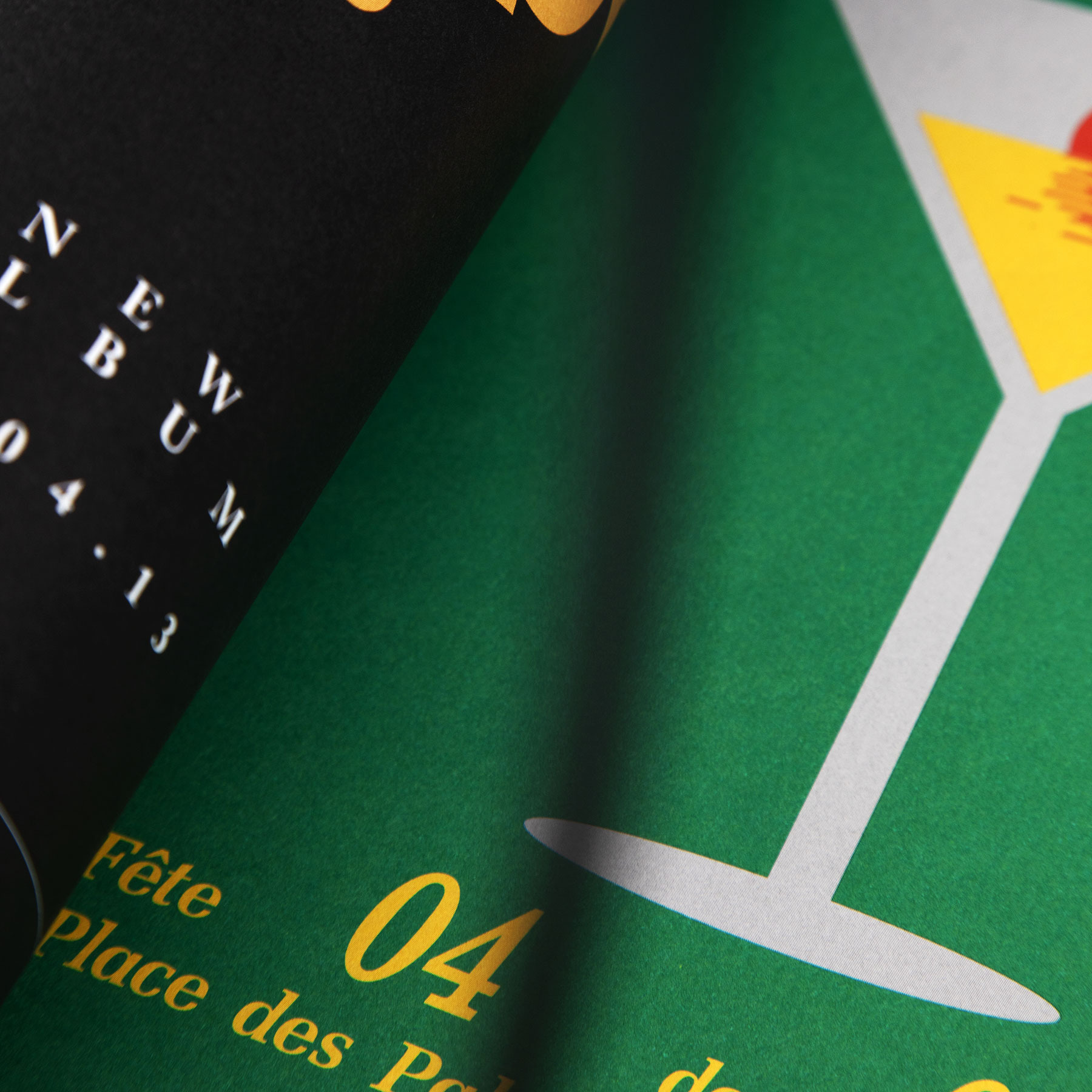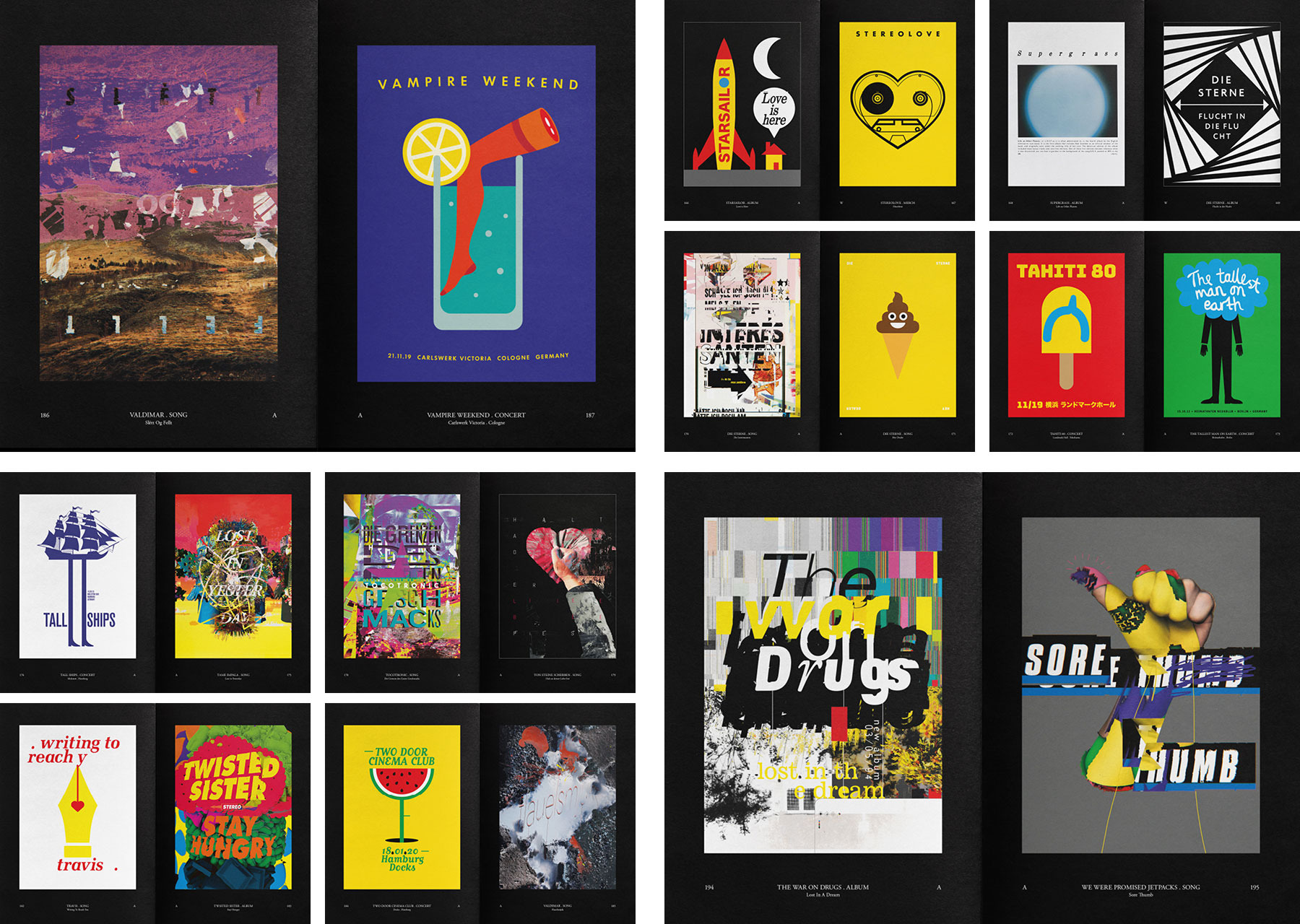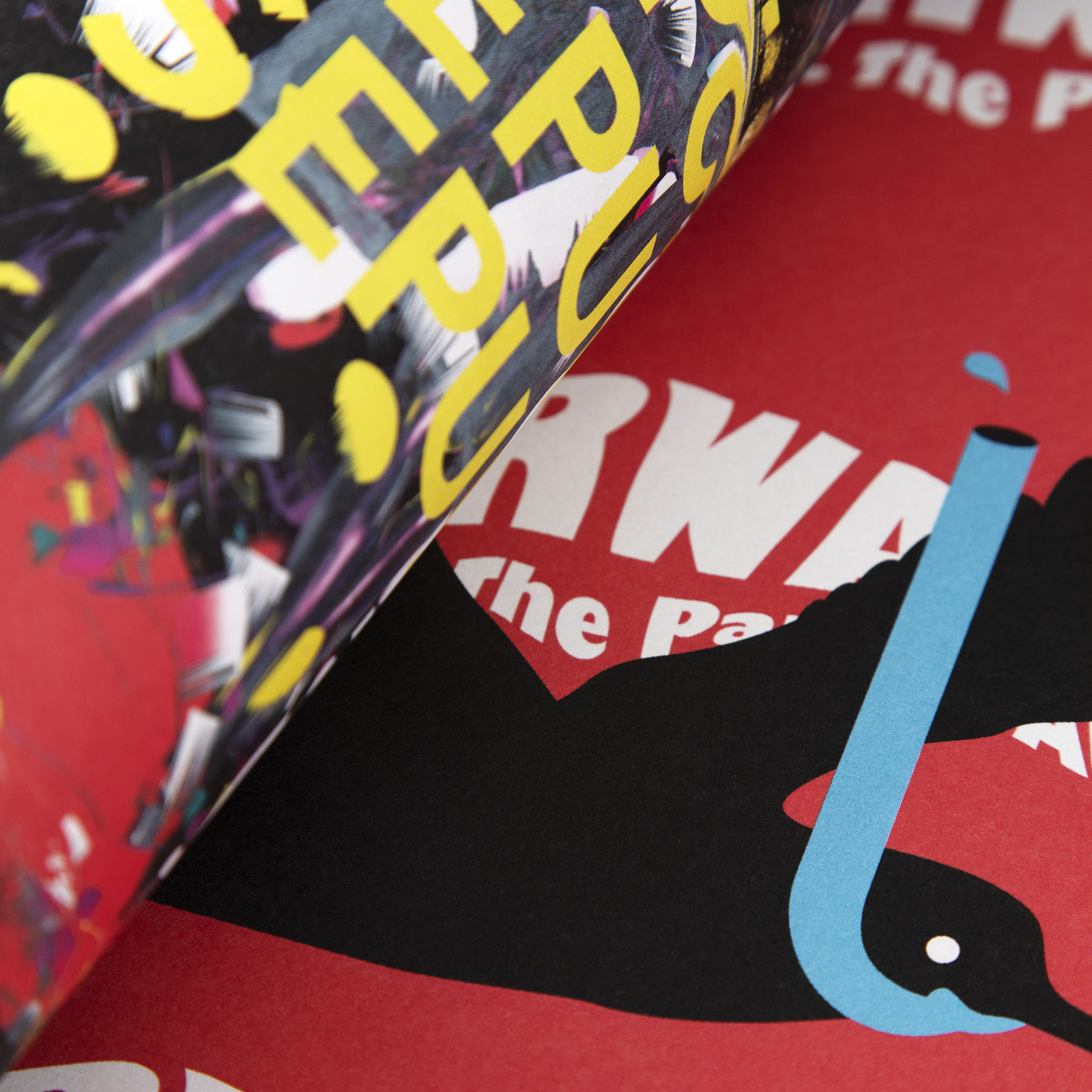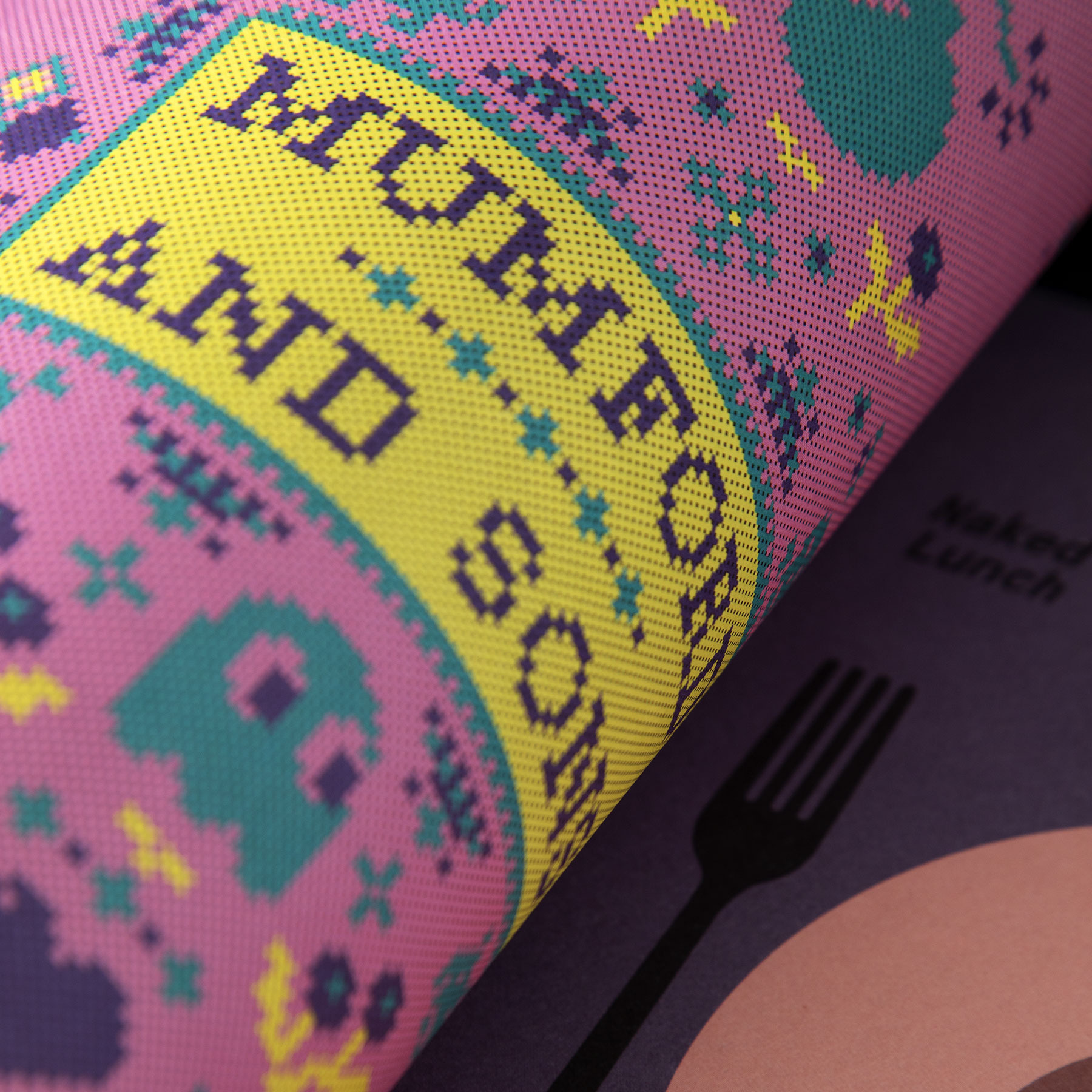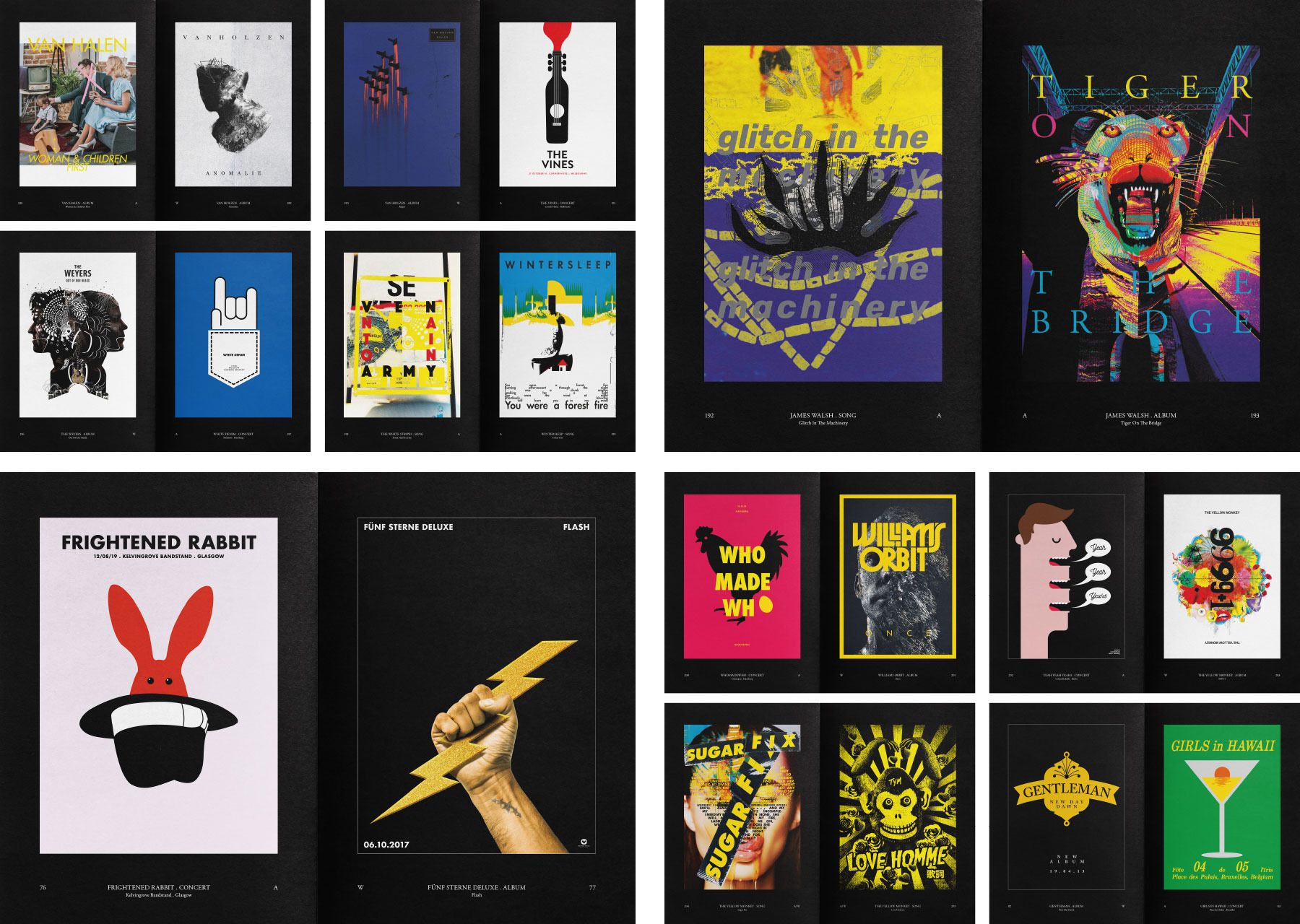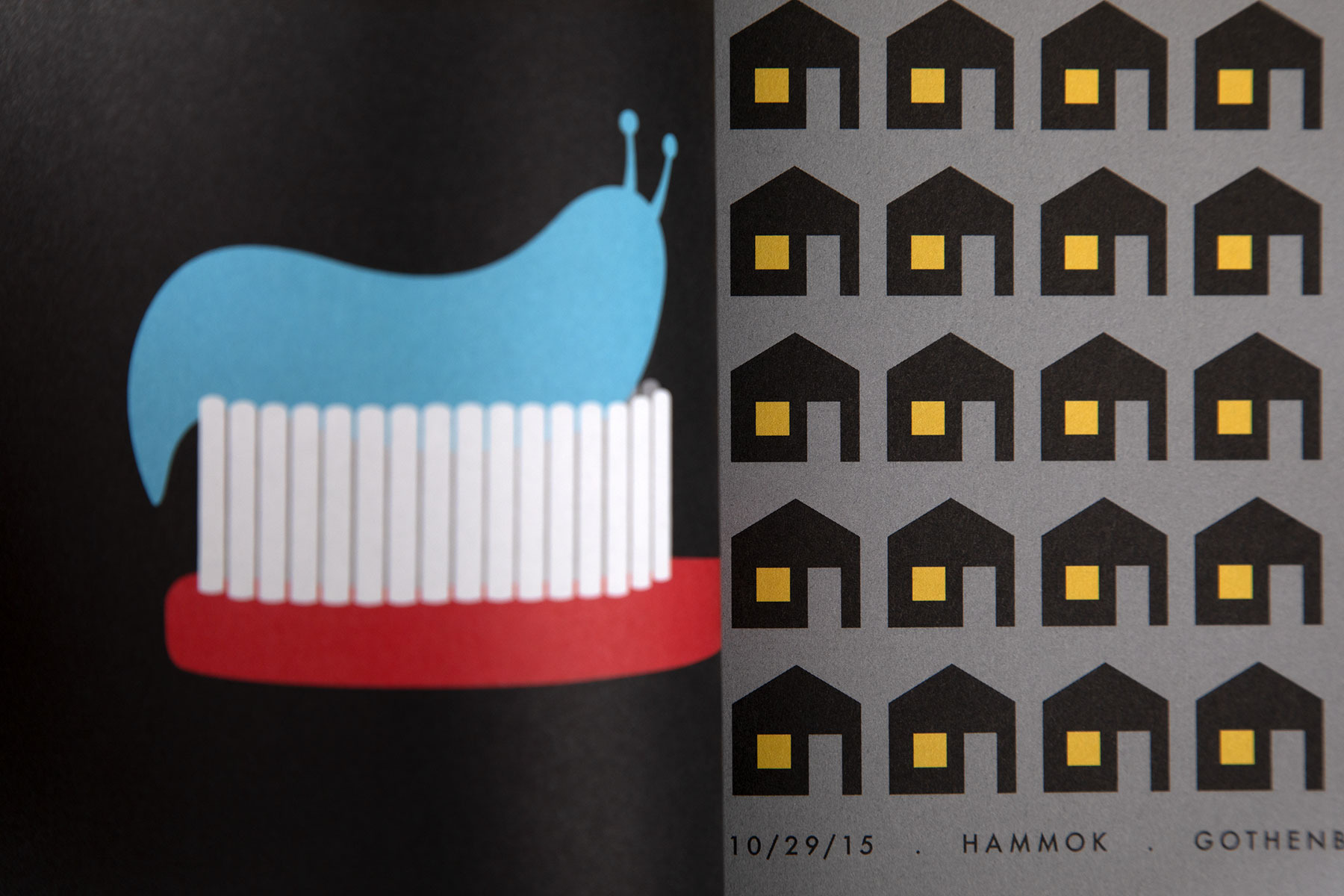 Whatever 13. Art/WORK FOR MUSIC.
MORE STUFF
Loading...