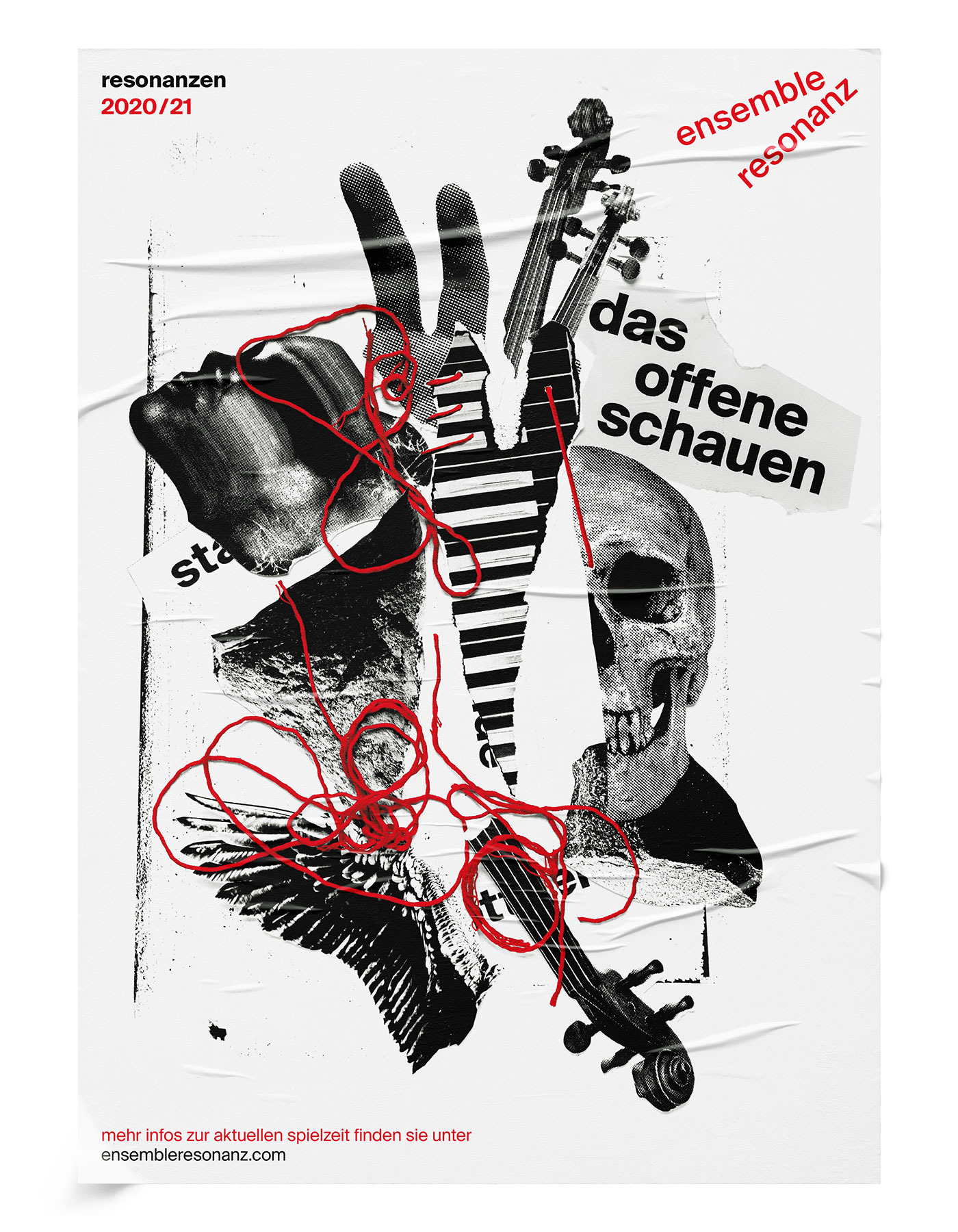 Ensemble Resonanz. Spielzeit 2020/21.
"Ariadne, ich hab' den roten Faden verloren!" So oder so ähnlich hört man es immer häufiger auf deutschen Straßen. But fear not, das
Ensemble Resonanz
hat ihn wieder zusammengeknibbelt: Deren Spielzeit 20/21 kommt mit einem ganzen Knäuel an Themen angerollt, überschreitet Grenzen und Entgrenzungen, taucht in Erinnerungen und stellt sich Ängsten. Dazu passend sahen sich auch Rocket & Wink mit längst abgearbeiteten Heimwerkunterrichtstraumata konfrontiert, als es galt, den Look der Saison zurechtzunadeln. Piekte ganz schön im Finger. Peakt aber jetzt auch an jeder Häuserwand deutlich heraus.
Shoutout to the original thread starter: If only Ariadne could see how lost we are in the year 2020, she would run up to her room, slam the door shut and listen to some sad music.
Ensemble Resonanz
can relate, dealing with a lot of heavy topics in its 20/21 season. But lucky for us, they continue the thread of excellent musical performances, which inspired Rocket & Wink to visualize said thread for this season's designs. If that pulls some more people toward classical music… hey, who knows, maybe even Ariadne might smile again.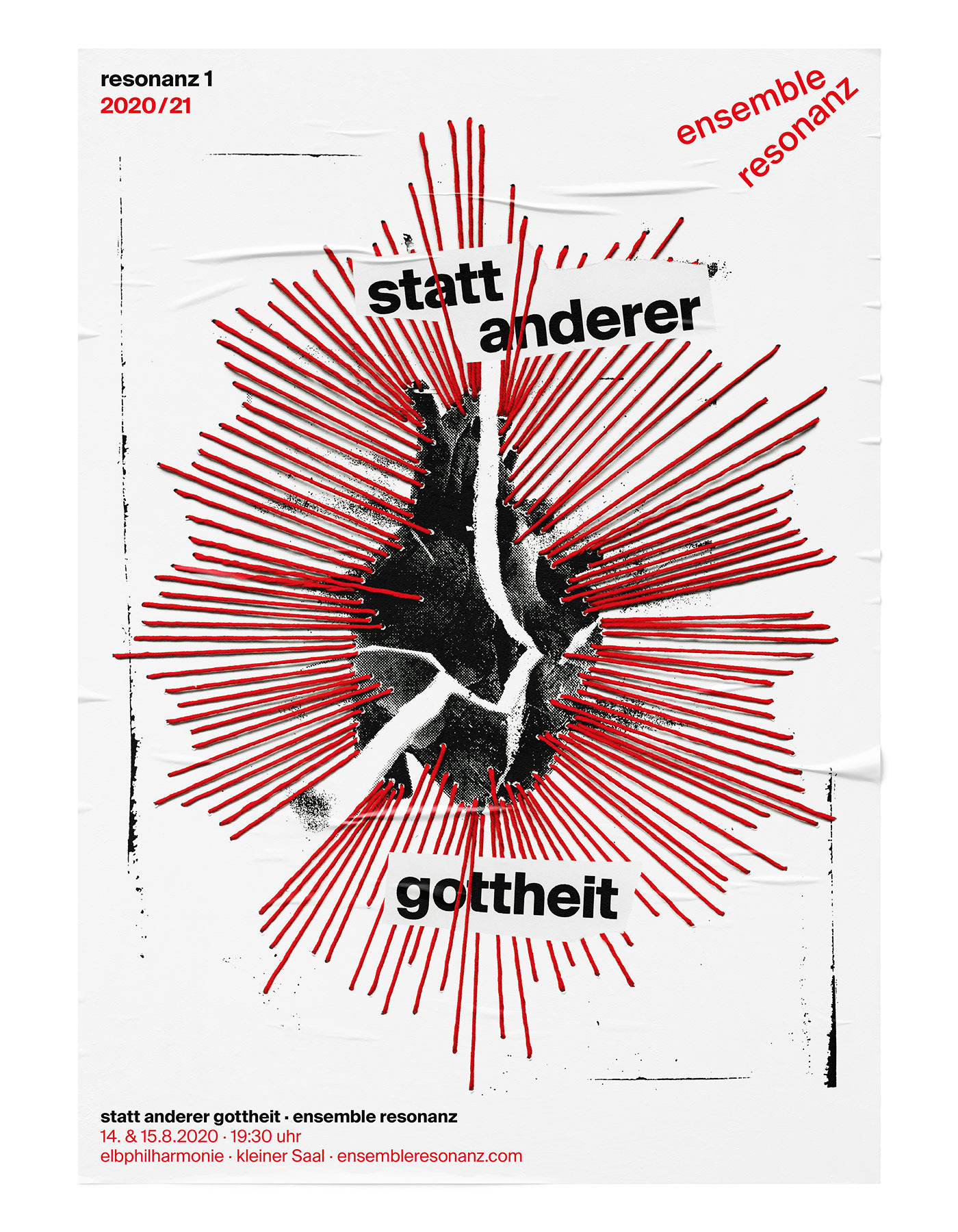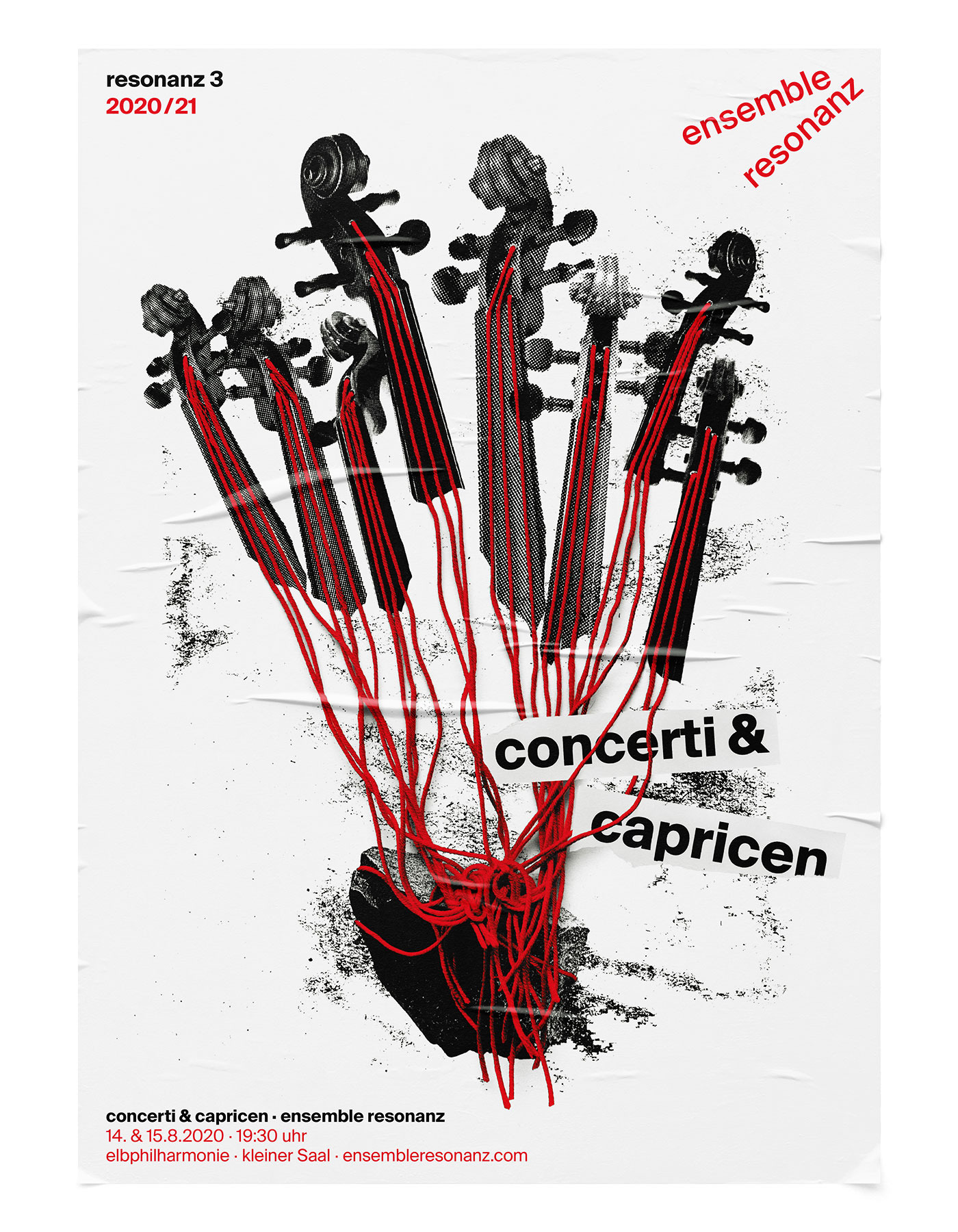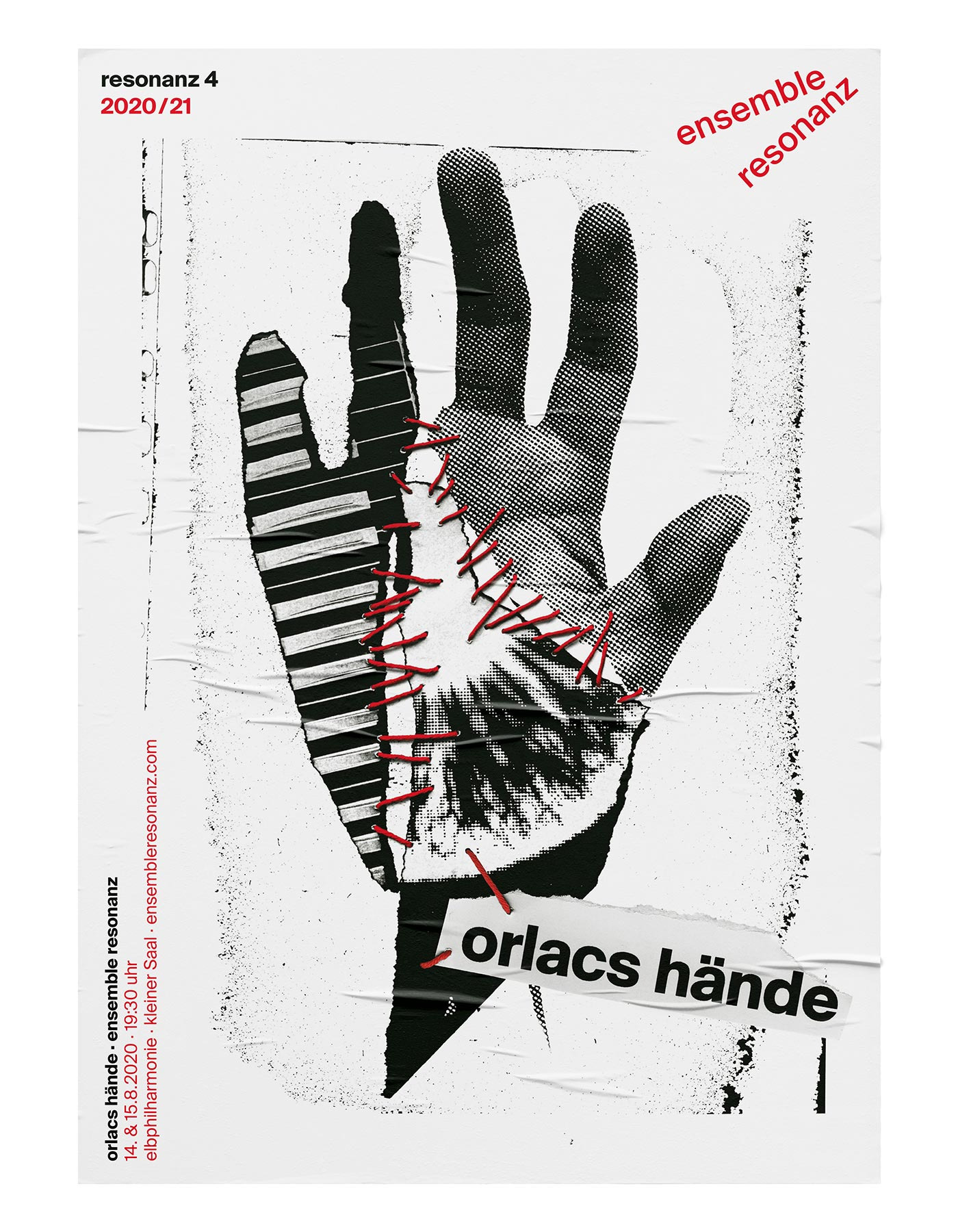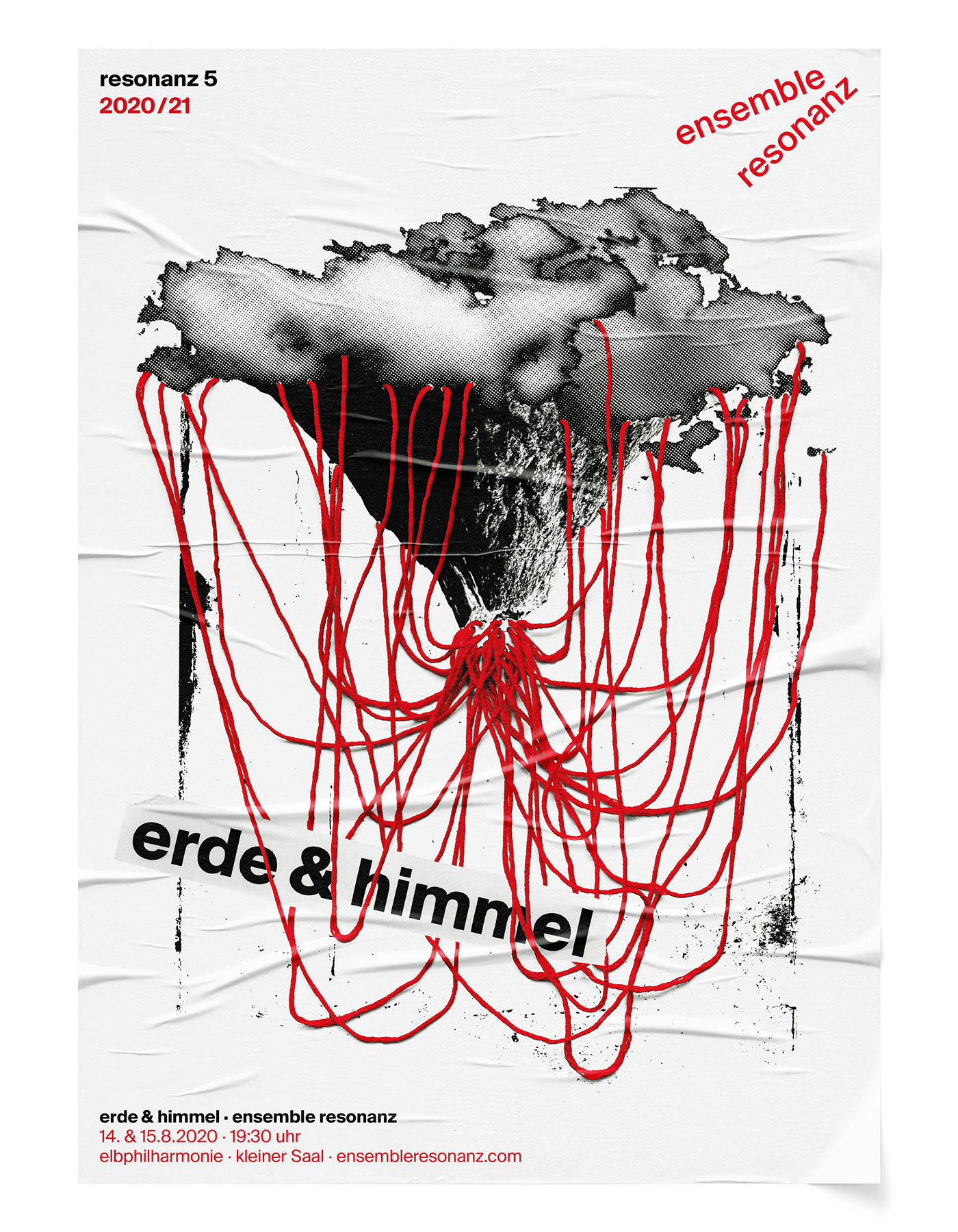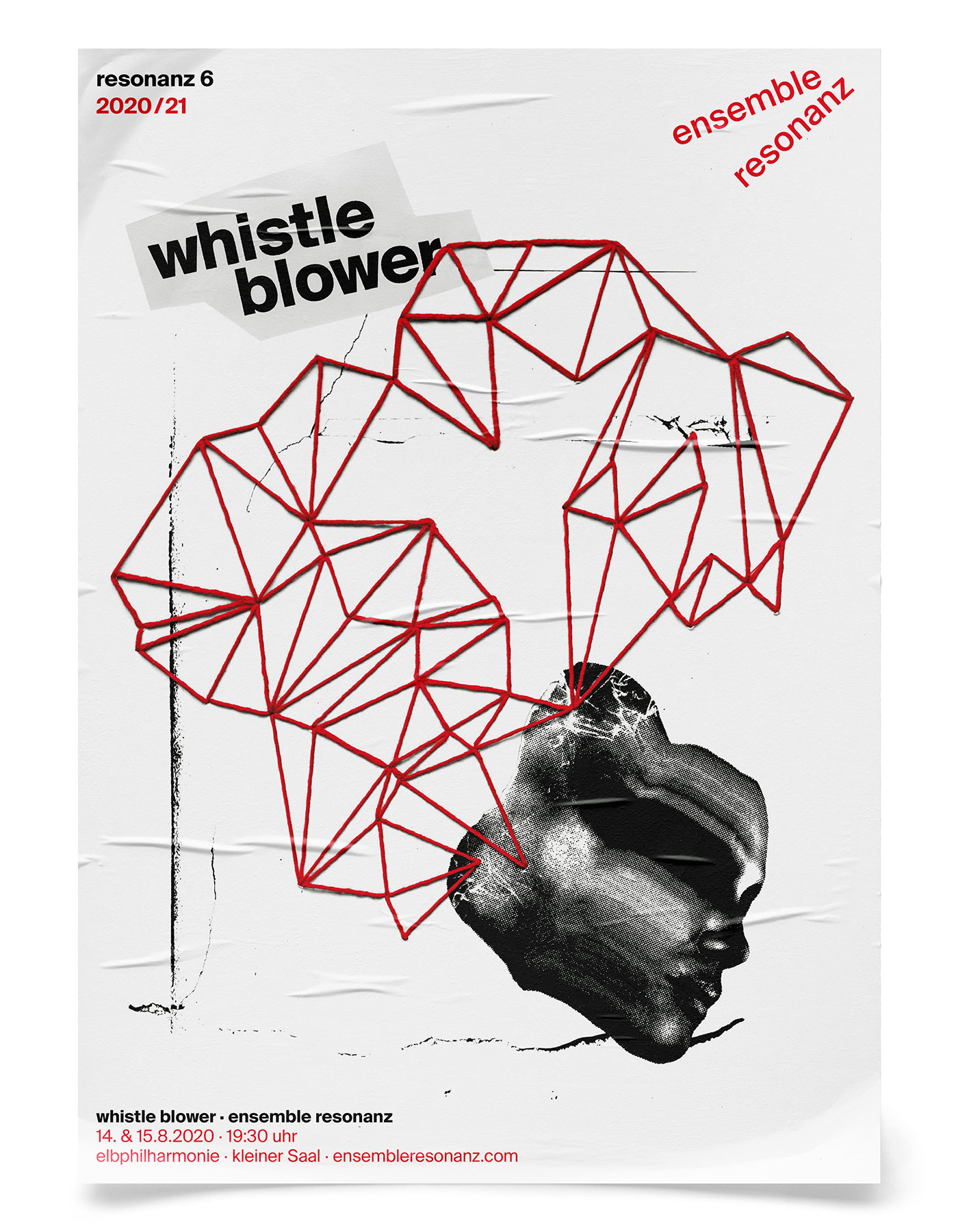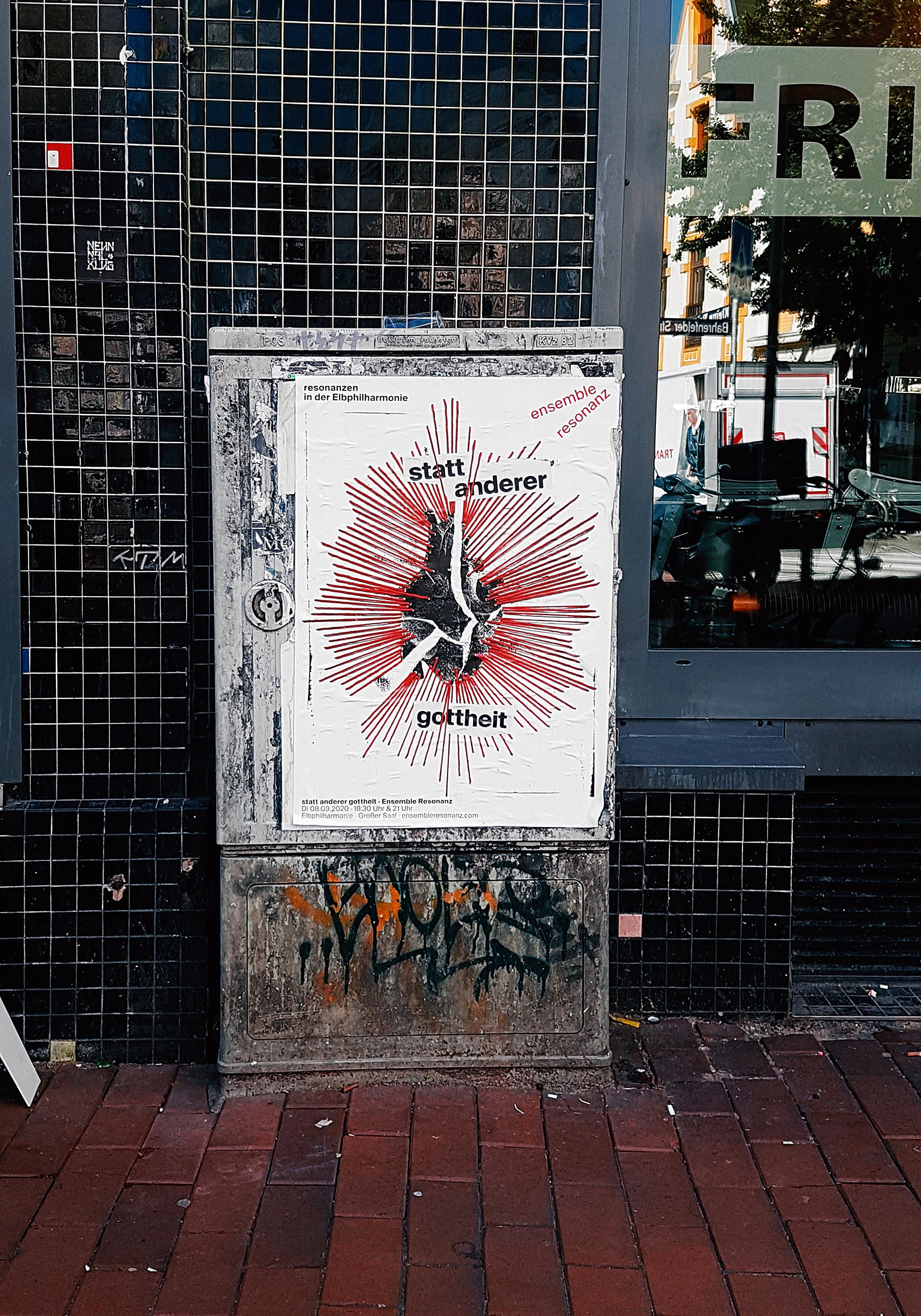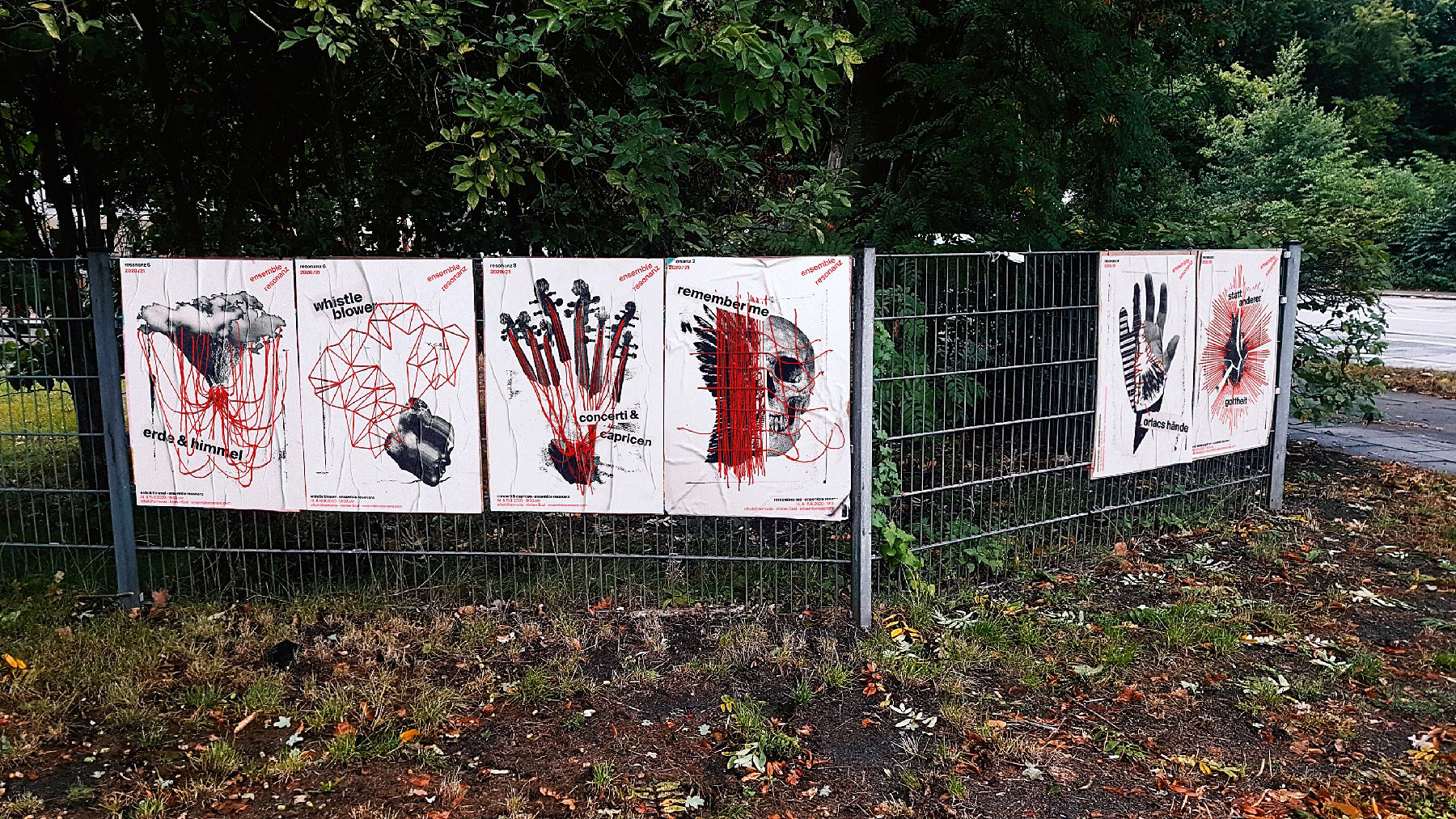 Ensemble Resonanz. Spielzeit 2020/21.
MORE STUFF
Loading...