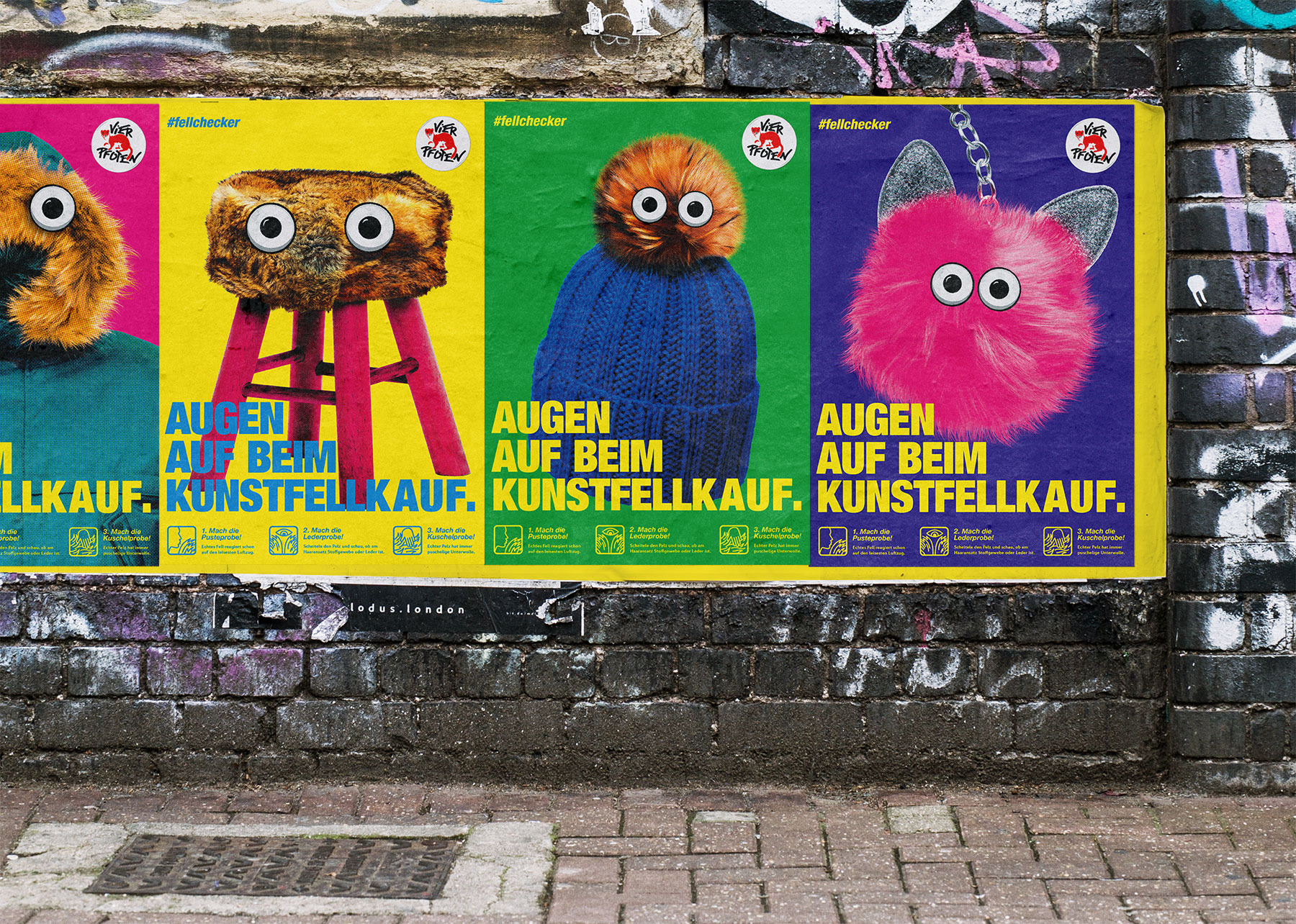 Vier Pfoten. #fellchecker.
Vier Pfoten
haben viele Missionen, darunter auch folgende: Den Leuten mal bezüglich Kunstpelz die Augen zu öffnen. Der ist nämlich mitnichten die schnuffelig-unbedenkliche Alternative für Tierfreunde, sondern häufig... Echtpelz.
Ja, da haben Rocket & Wink Augen gemacht, als sie das gehört haben. Natürlich nicht grundlos, sondern als starkes Kampagnenvisual.
Vorhang, nein, Augen auf.
Four Paws
know some things most people don't. Especially concerning fur. Did you know that fake fur often isn't that fake at all? That it's in fact real, chemically handled fur? Fur sure you didn't. So in order to spread the word and awareness, the Paws got in contact with Rocket & Wink. 
Who were all ears. And, in the next step, laid eyes on the fur to create a campaign that would serve as a true eye-opener.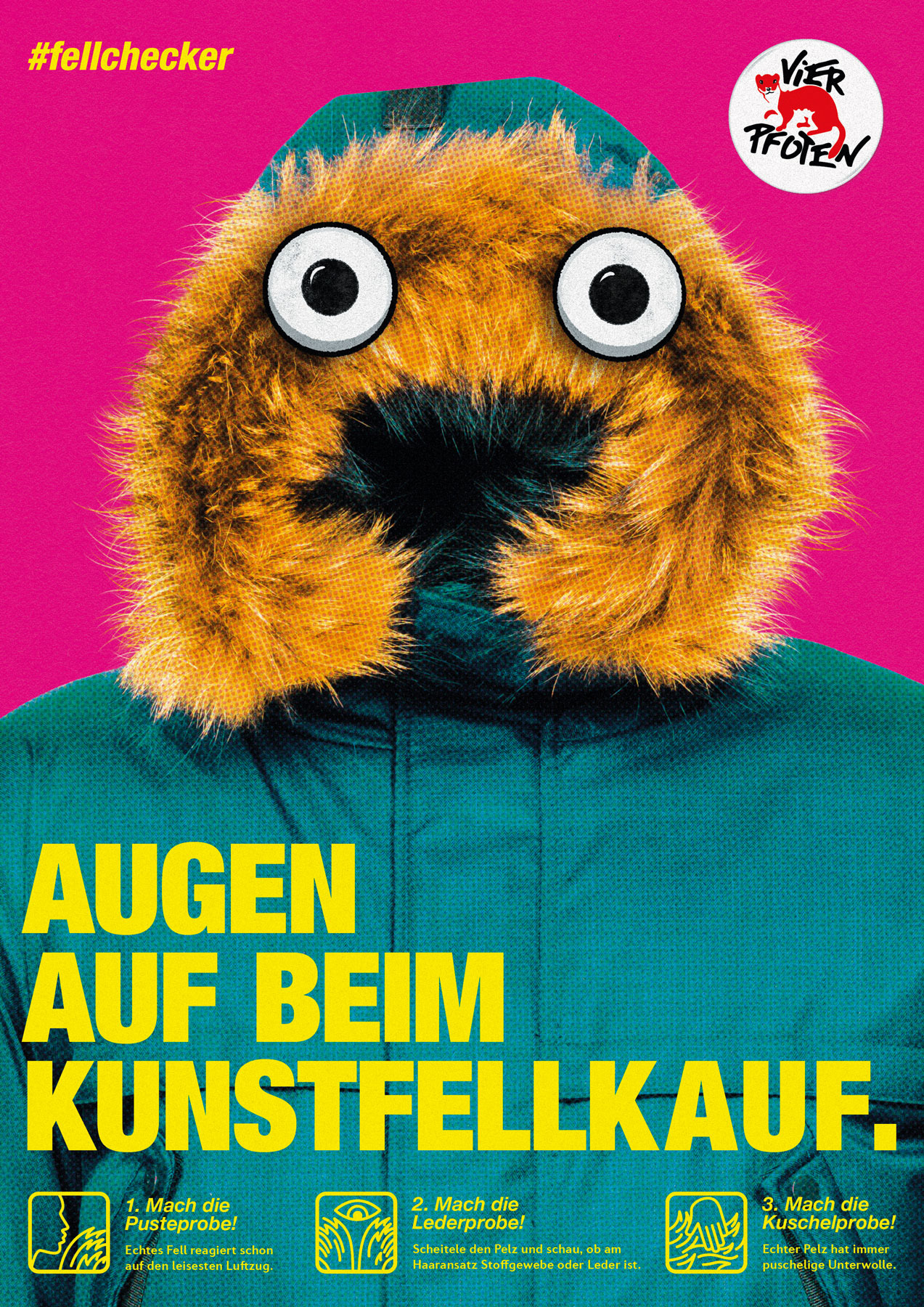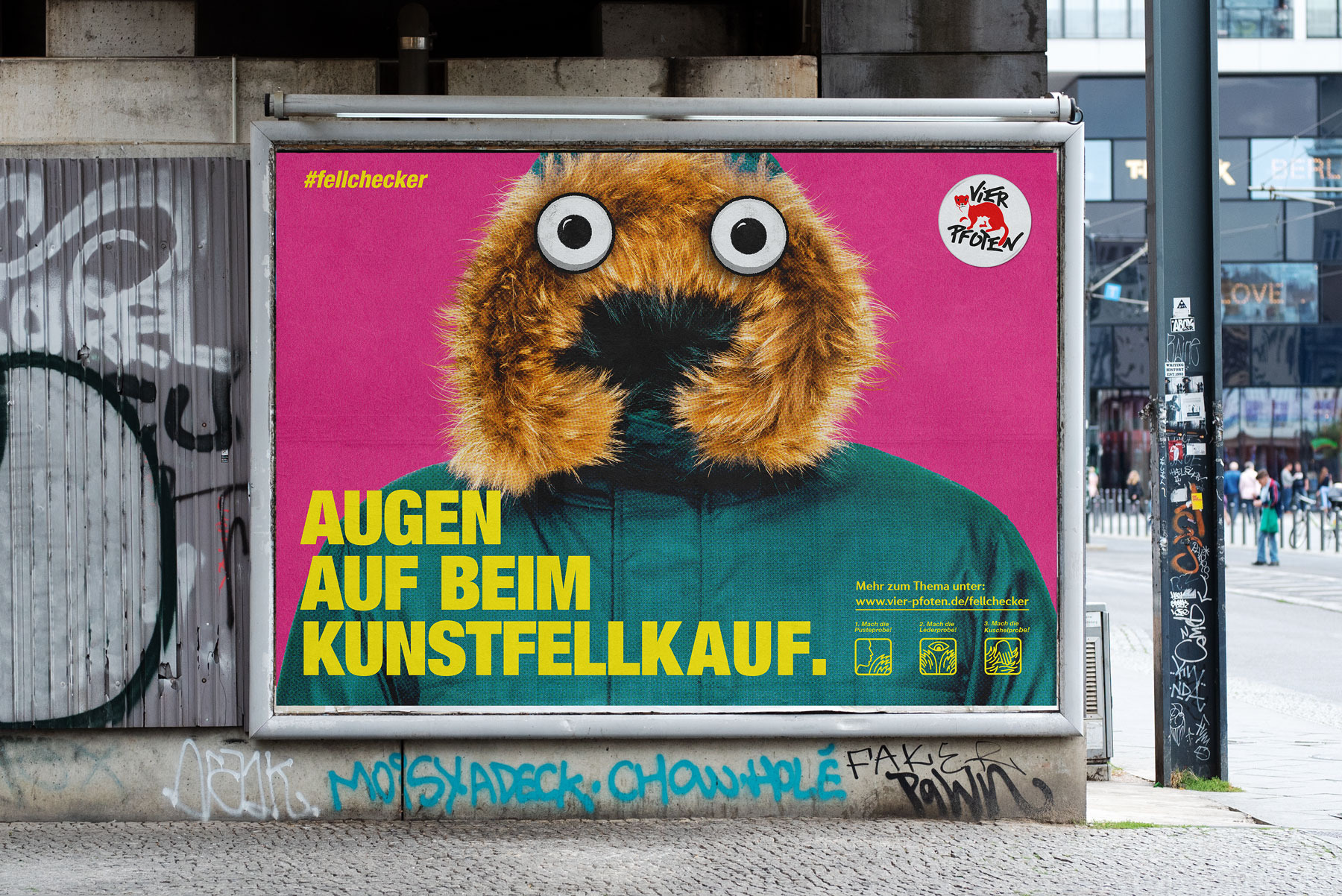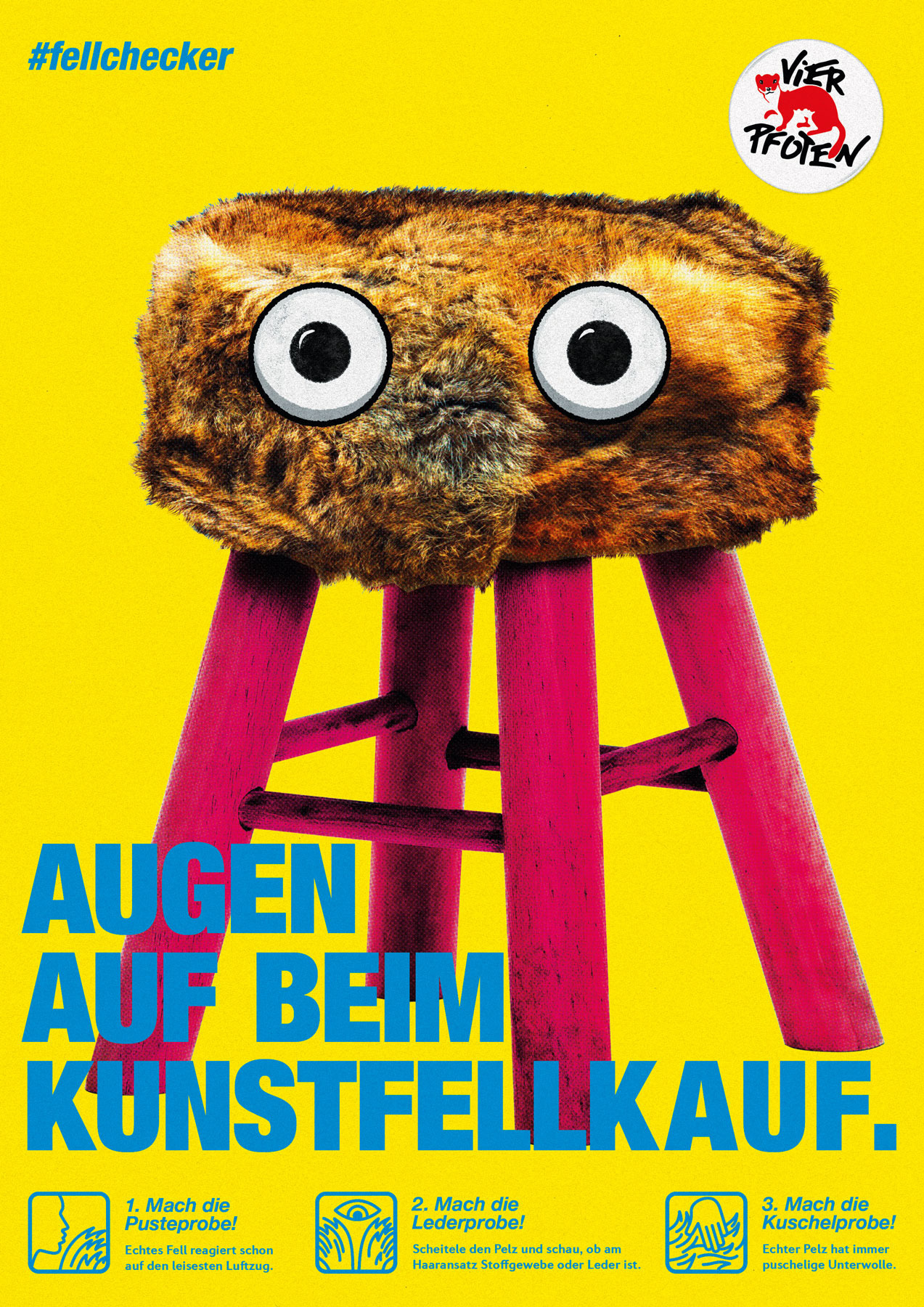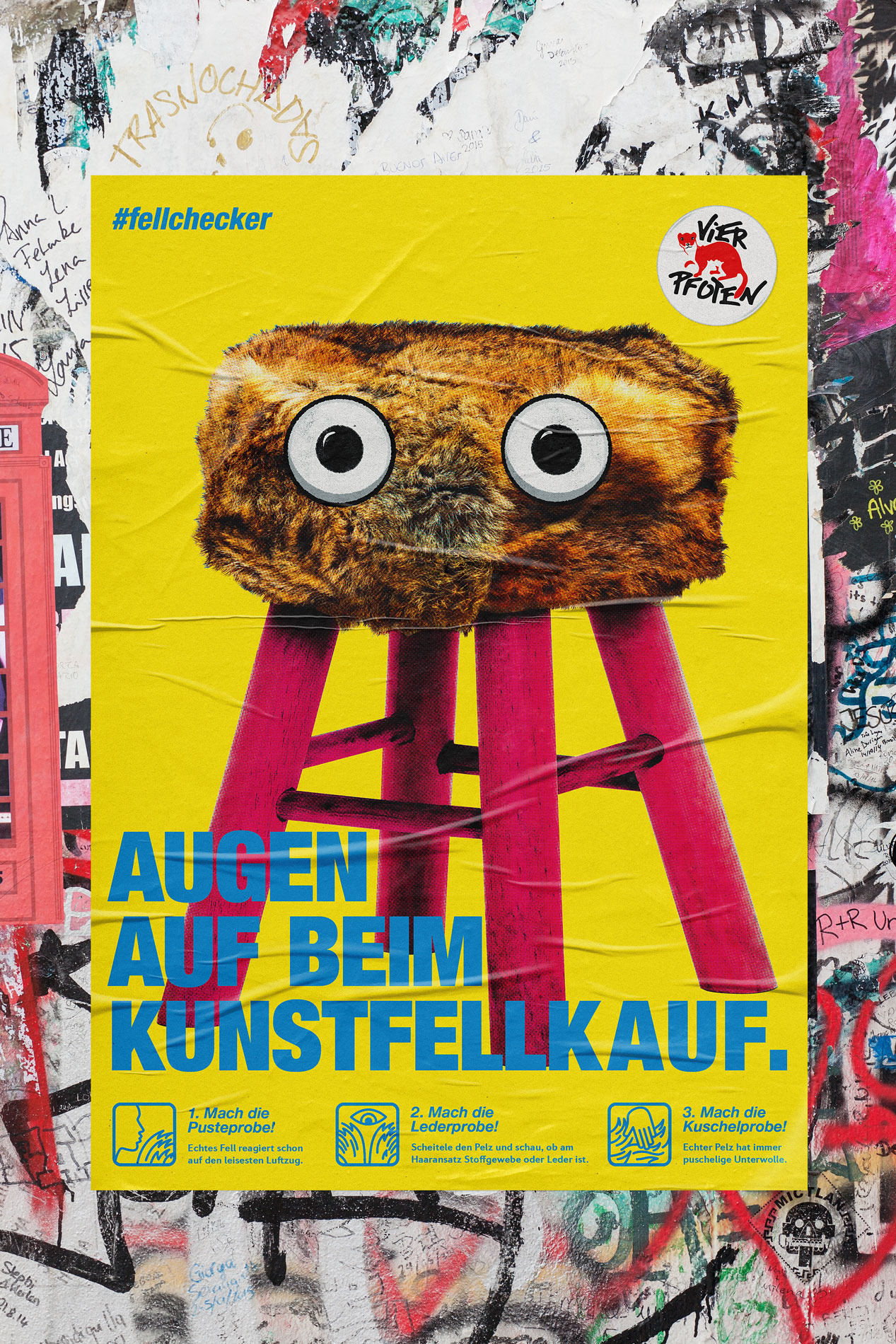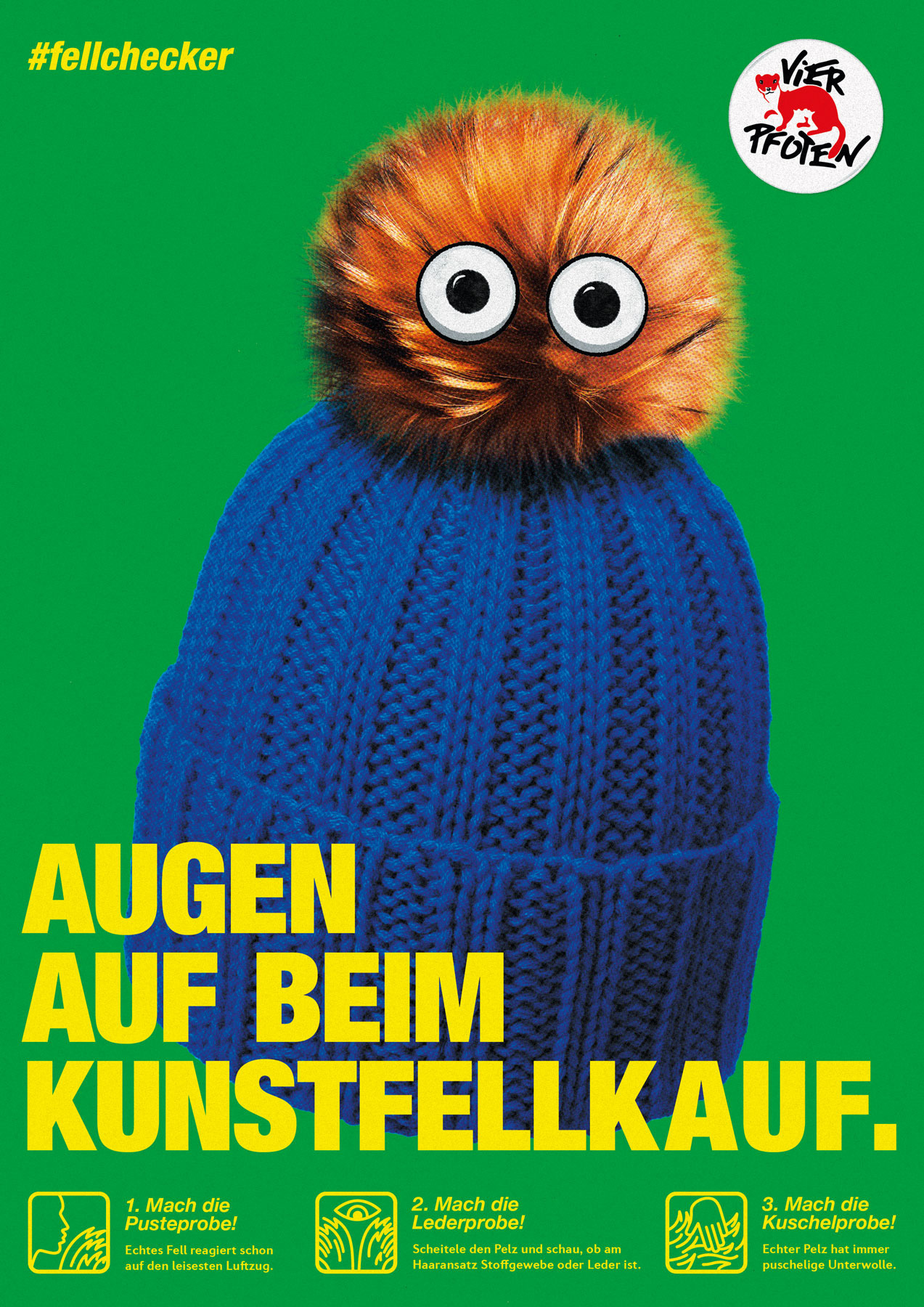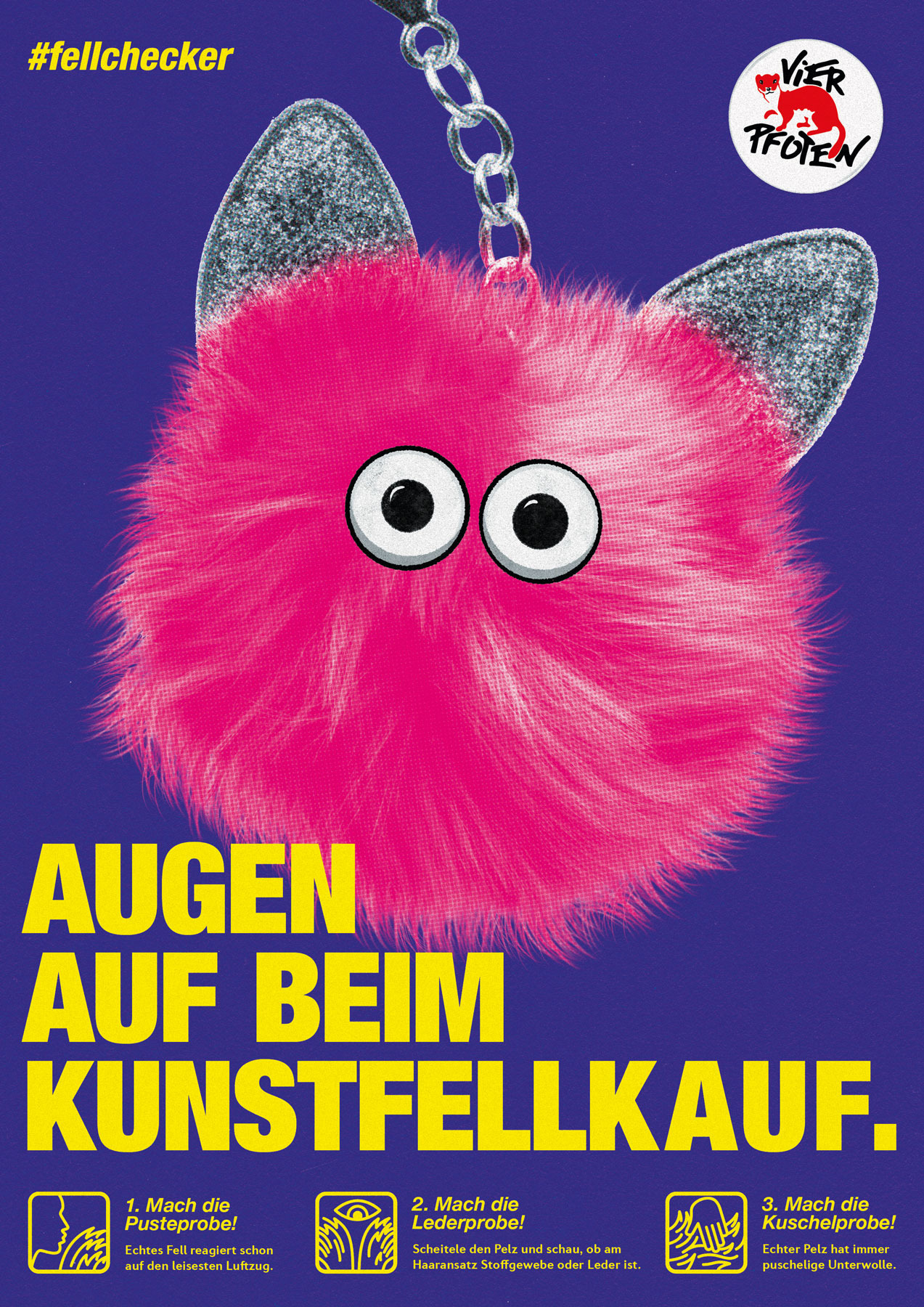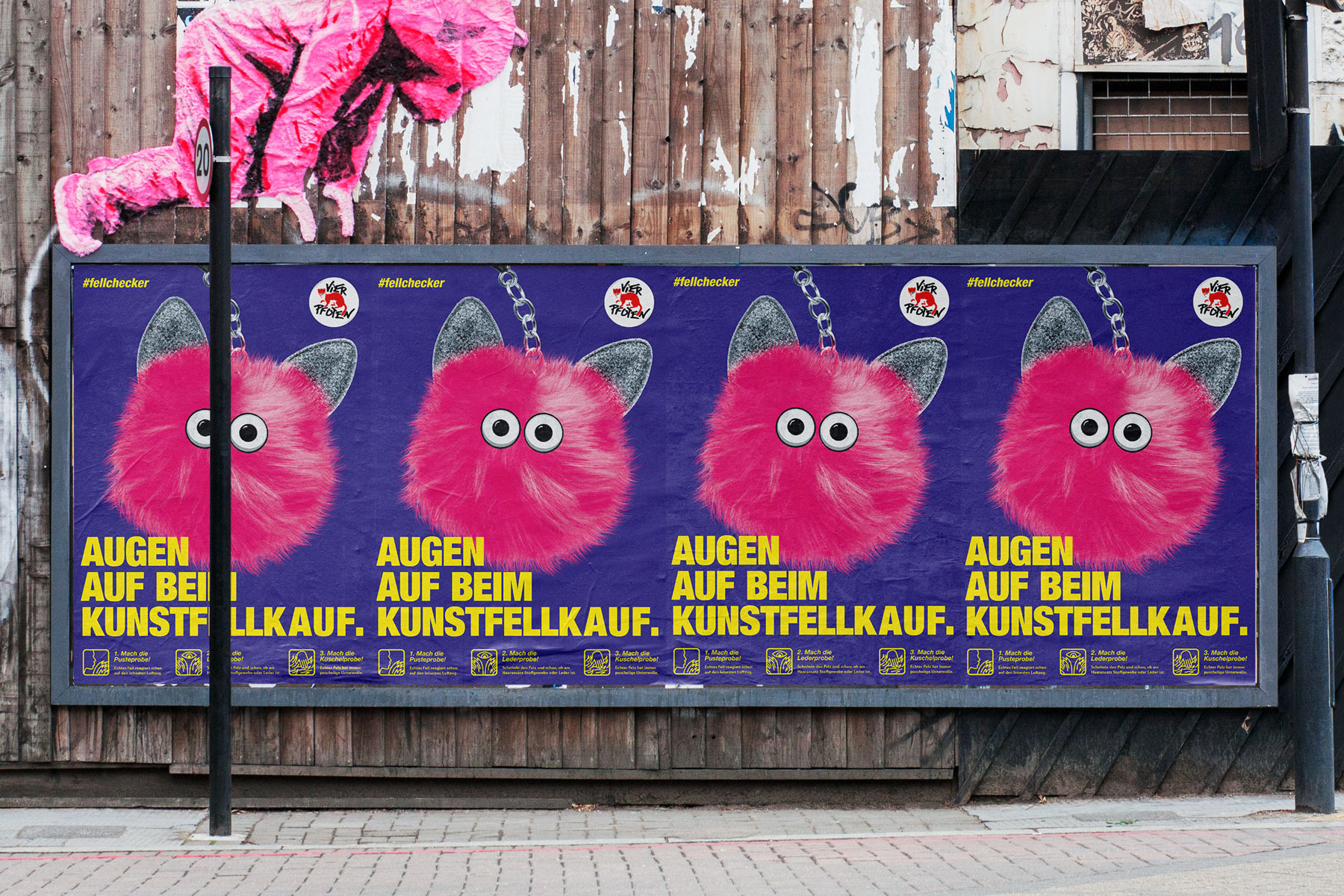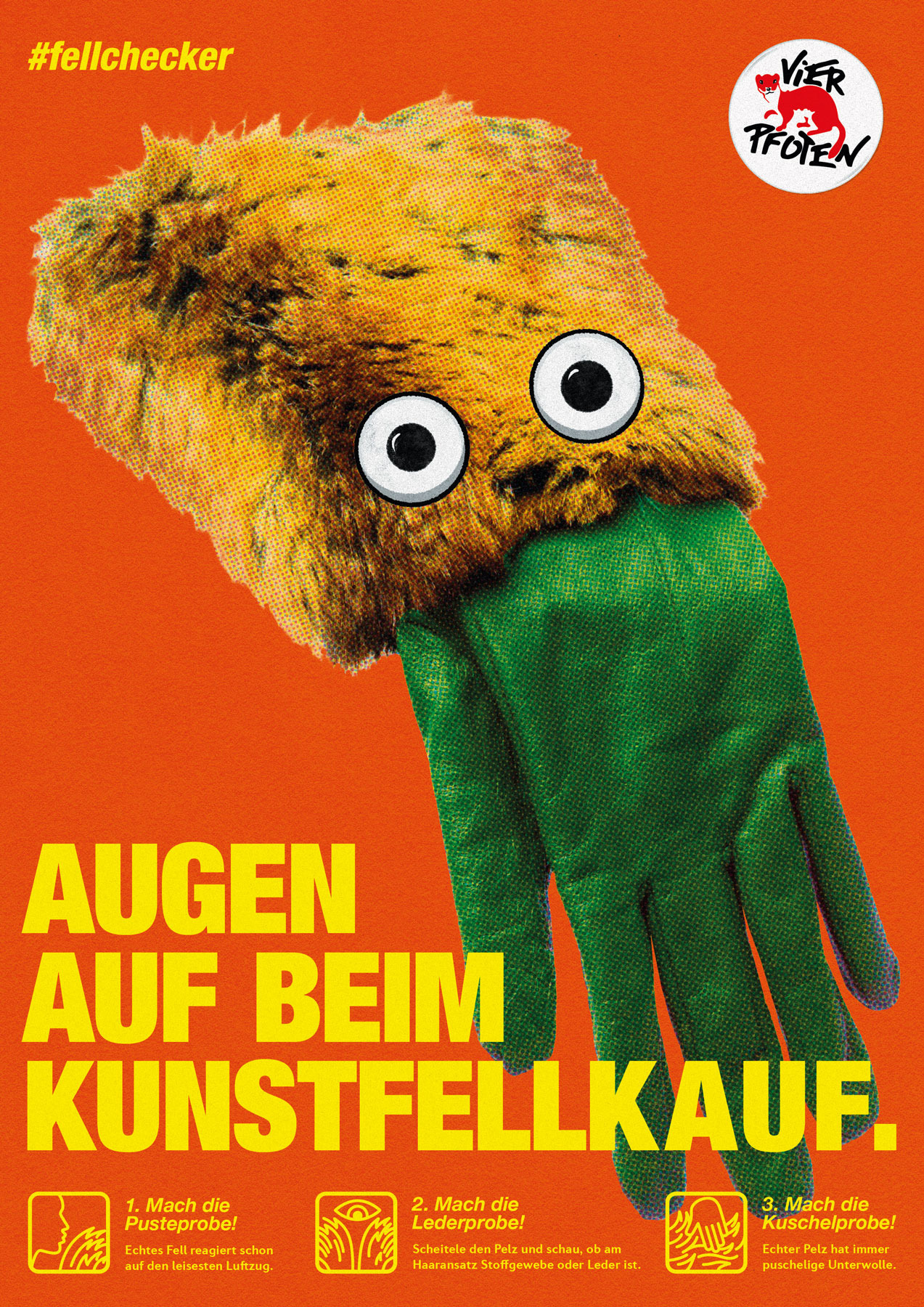 Vier Pfoten. #fellchecker.
MORE STUFF
Loading...