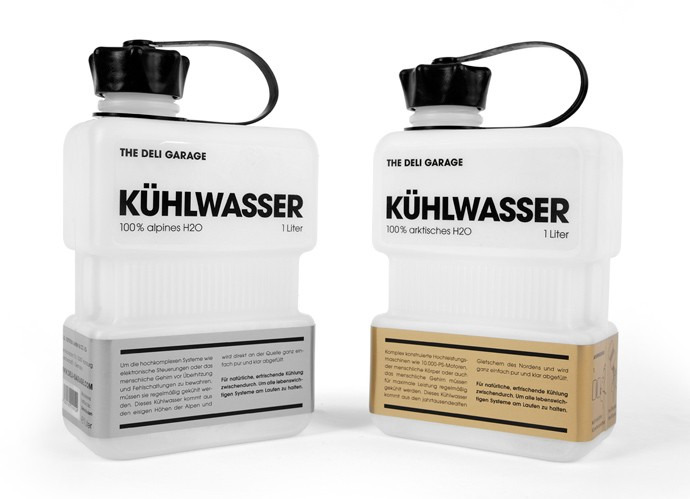 The Deli Garage. Kühlwasser.
Für
The Deli Garage
haben wir zusammen mit Kolle Rebbe ein neues Produkt entwickelt: "Kühlwasser". Es handelt sich dabei um Gletscherwasser, abgefüllt im klassischen Kühlwasser-Kanister.
Hochleistungsmaschinen wie 10.000 PS Motoren oder der menschliche Körper bringen nur bei regelmäßiger Kühlung Höchstleistungen. Deshalb ist Kühlwasser, das reine Mineralwasser aus natürlichen Quellen, nicht in Glas- oder PET-Flaschen, sondern in klassischen Kühlwasser-Kanistern erhältlich. Zum Erhalt aller lebenswichtigen Systeme.
Working with Kolle Rebbe, we created a new product for
The Deli Garage
: 'Coolant.
Natural spring water filled into original cooling water canisters.
There are high-performance machines that can only reach their top speed by staying cool - a 10,000 bhp engine for example, or the human body. That's why Cooling Water, a pure mineral water drawn from natural springs, doesn't come in a glass or plastic bottle, but in an original cooling water canister. Designed for the maintenance of all vital systems.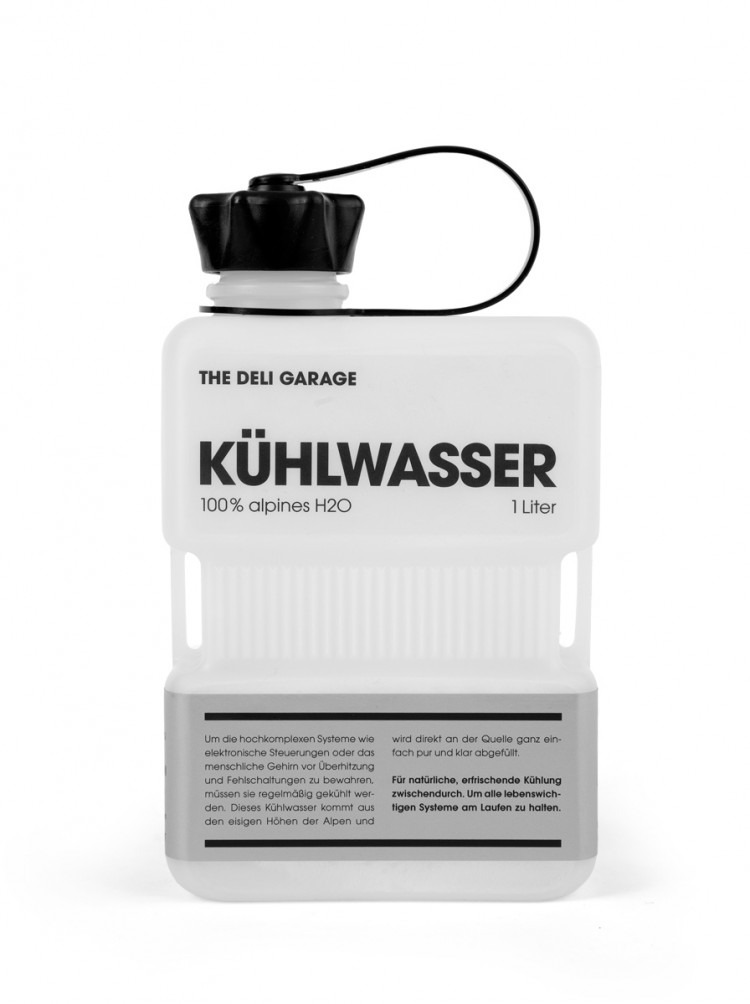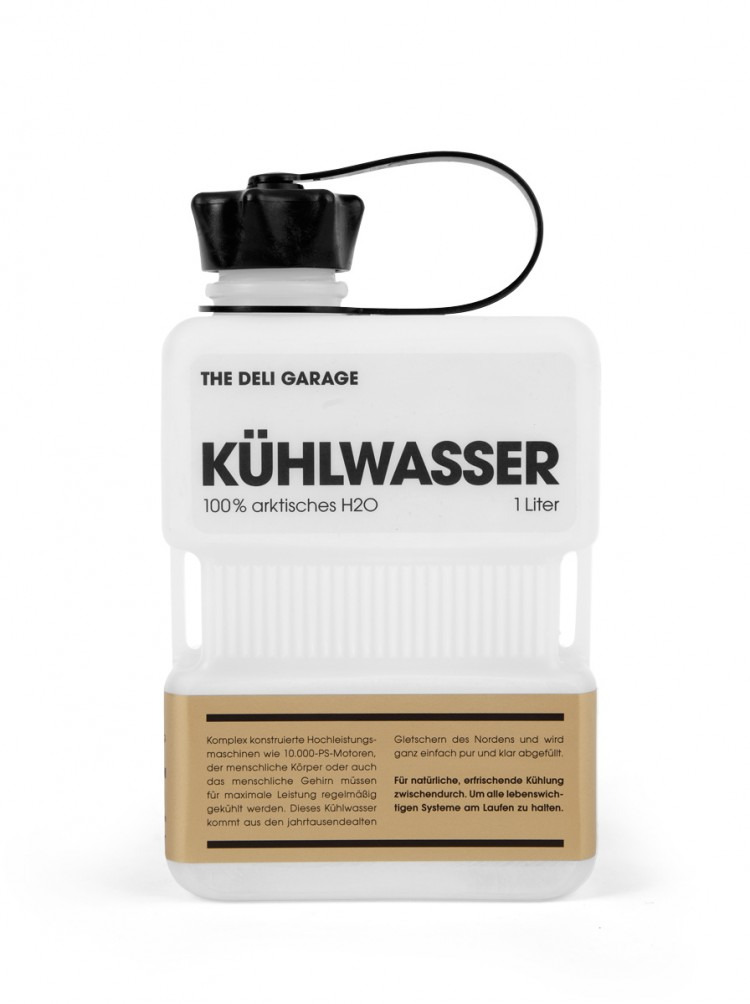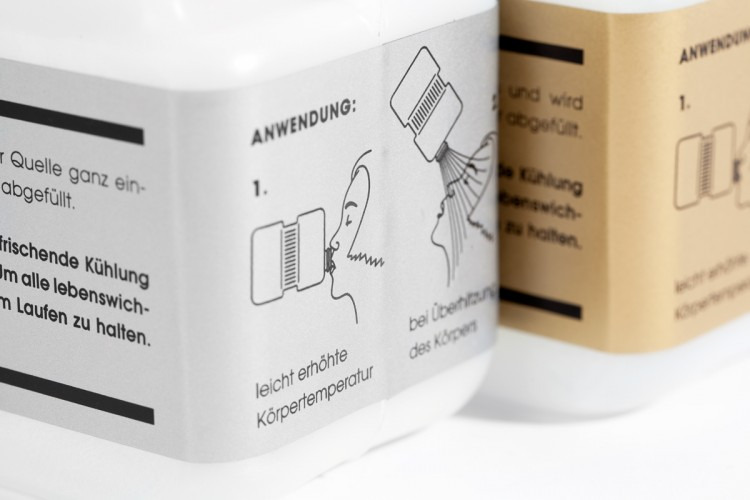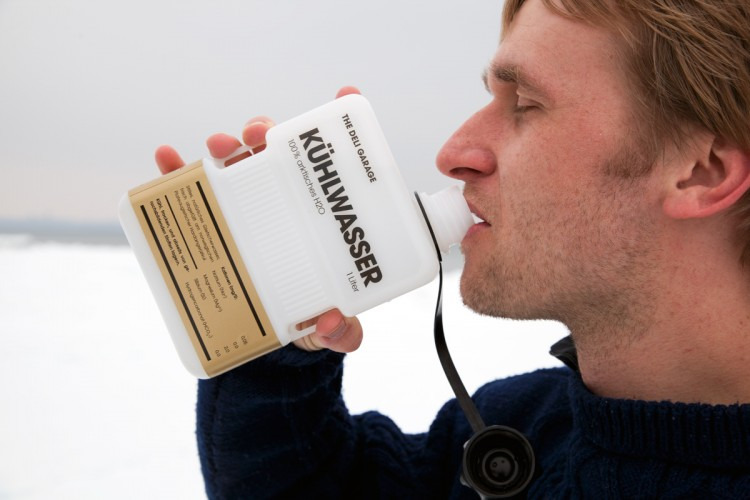 The Deli Garage. Kühlwasser.
MORE STUFF
Loading...