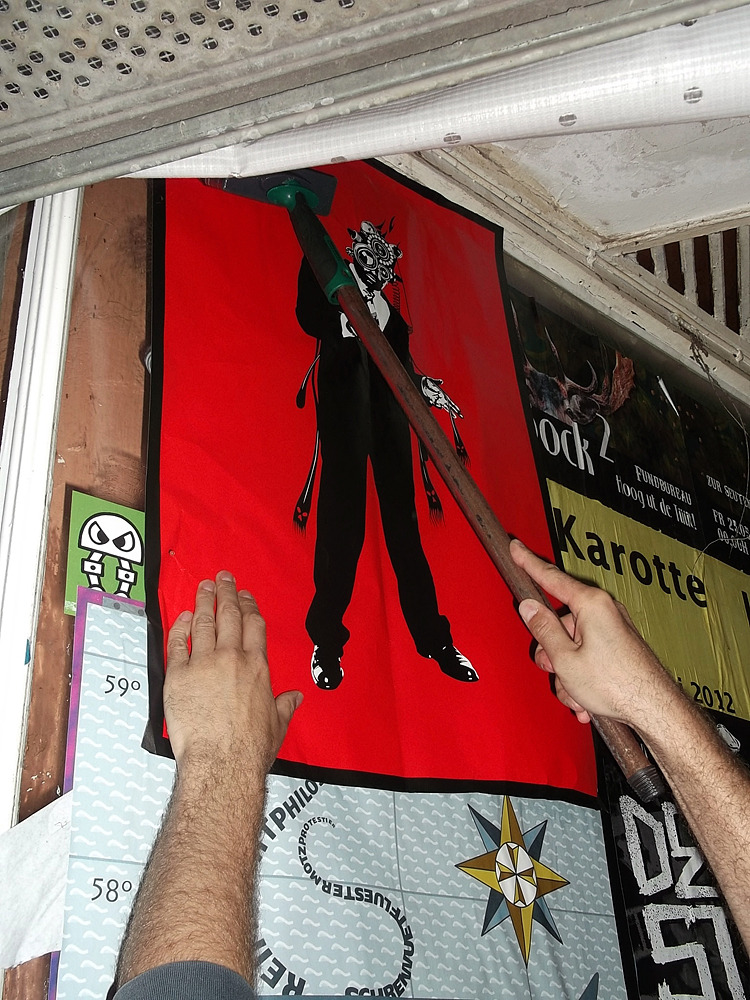 SEEED. Plakatkampagne.
Für das neue Album von SEEED entwickelten wir eine 3 Phasen Plakatkampagne.
Die 11 verfremdeten Bandmitglieder auf rotem Hintergrund tauchten ohne Vorwarnung in allen deutschen Großstädten auf.
Phase A: 11 Motive wurden ohne weitere Infos in ganz Deutschland wildplakatiert. Phase B: Die 11 Motive plus QR-Code für Videopremiere. Phase C: Grossflächenplakatierung mit Band und neuem SEEED Logo. Die ganze Aktion lief über 2 Monate.
Einen Dank an
Erik Weiss
, der für uns die Aktion in Berlin dokumentierte.
For the new SEEED album, we developed a three-phase poster campaign.

Posters depicting the 11 band members in various modes of disguise,
suddenly appeared with no forewarning all over Germany's major cities.

Phase A: 11 different motifs were plastered all over Germany without any additional information.
Phase B: The 11 motifs plus a QR code for the video premiere.
Phase C: Giant-sized posters with the band and the new SEEED logo.

The whole event took place over a space of 2 months.

Thanks to Erik Weiss who documented the operation for us in Berlin.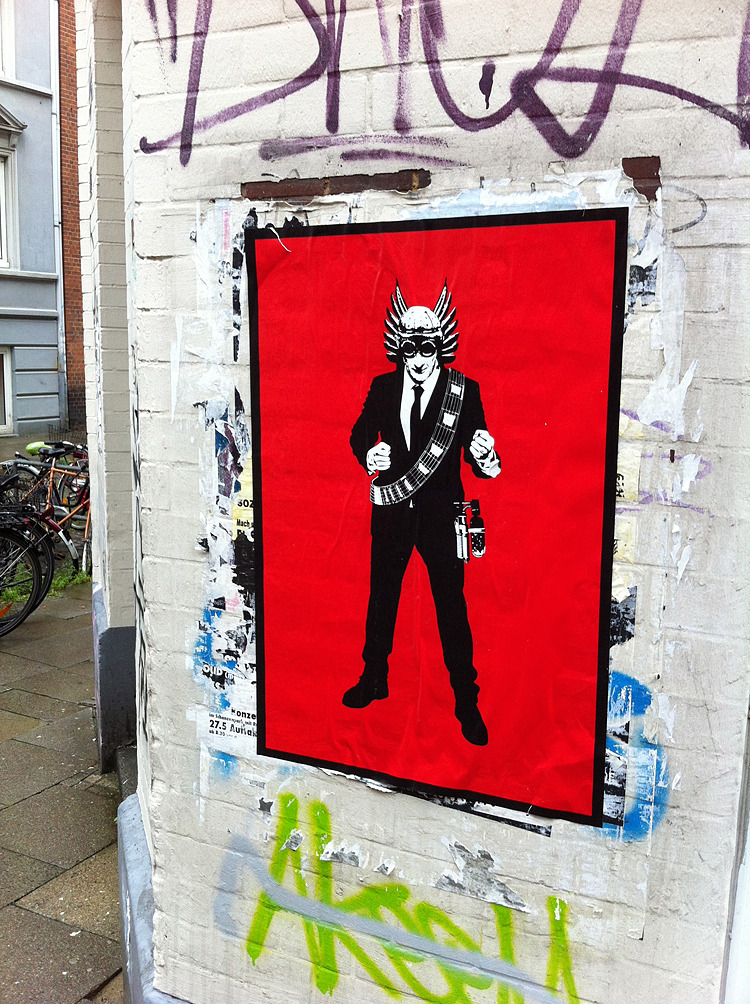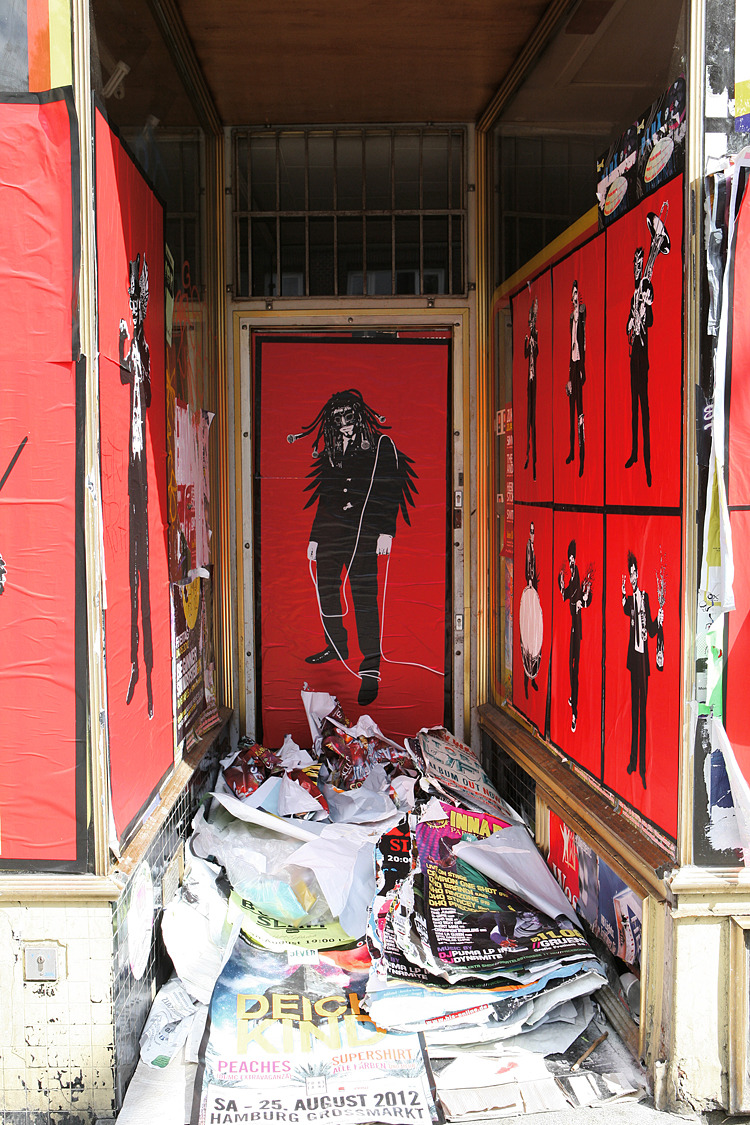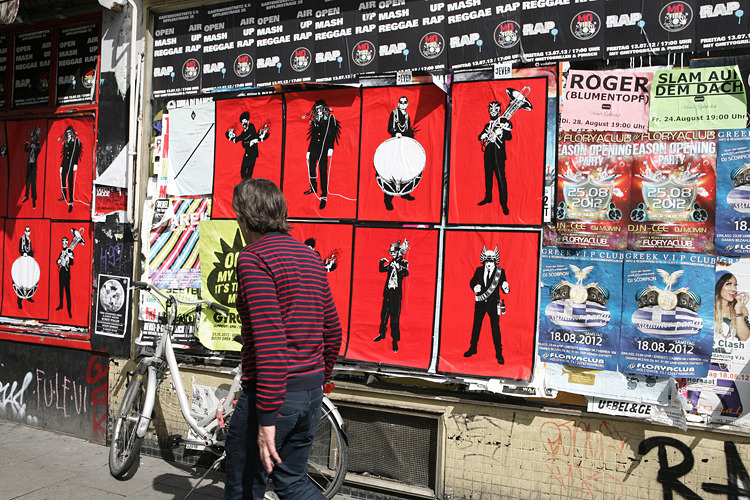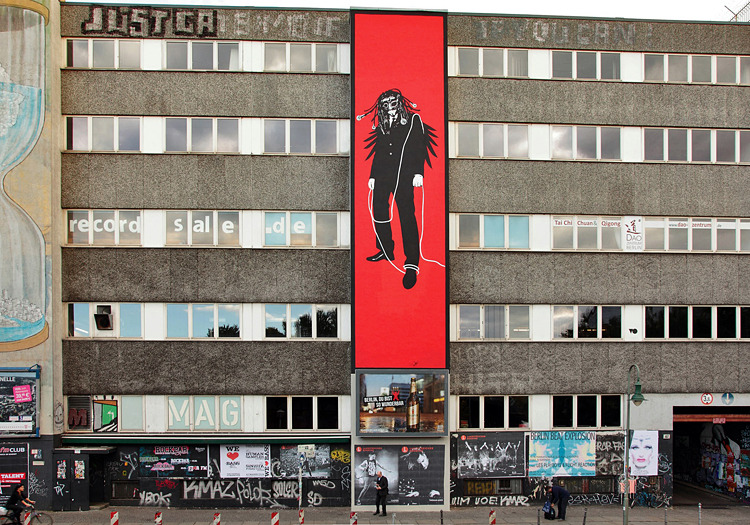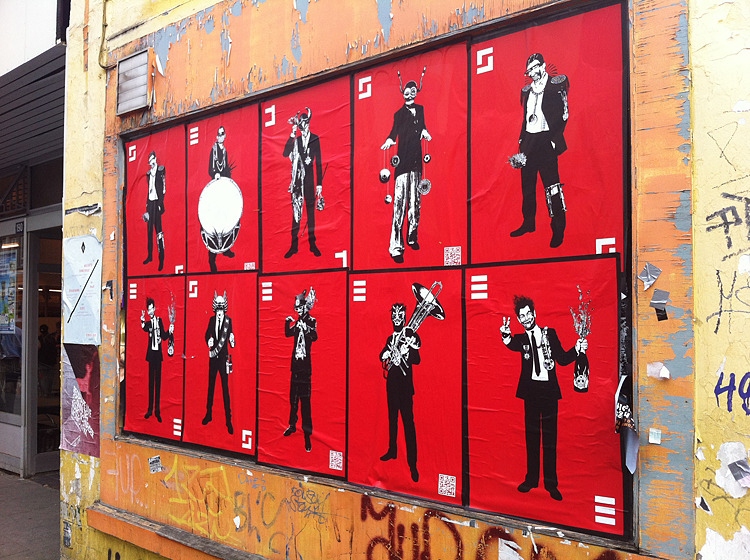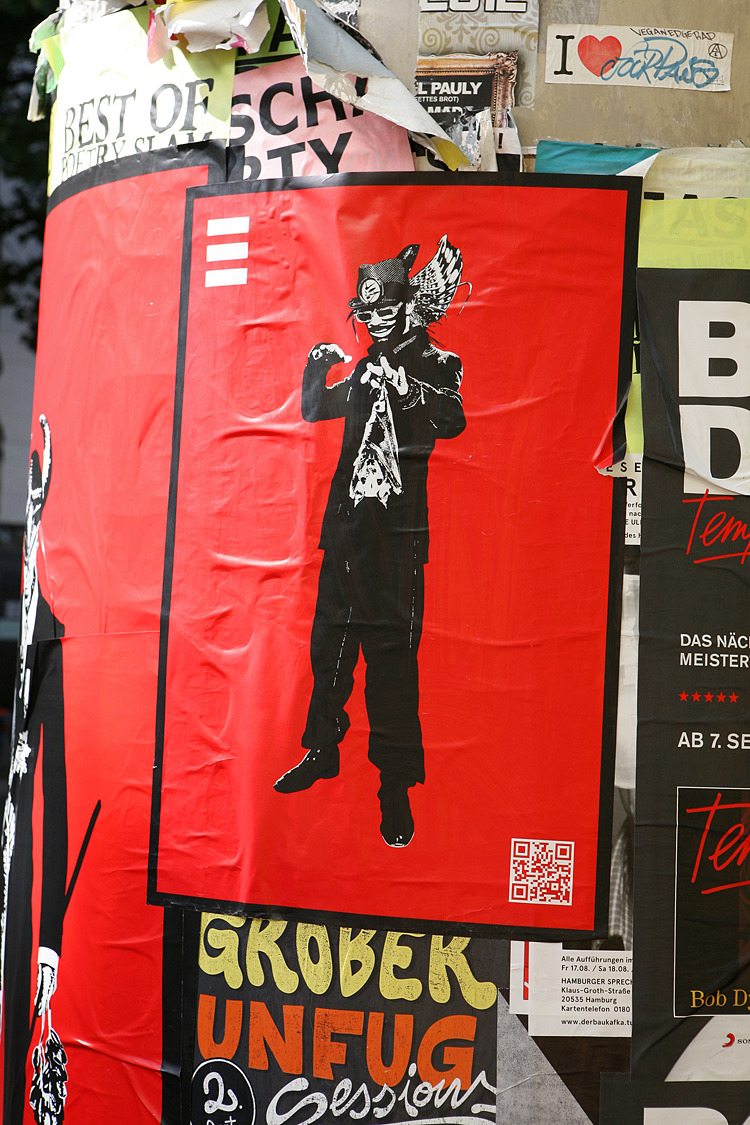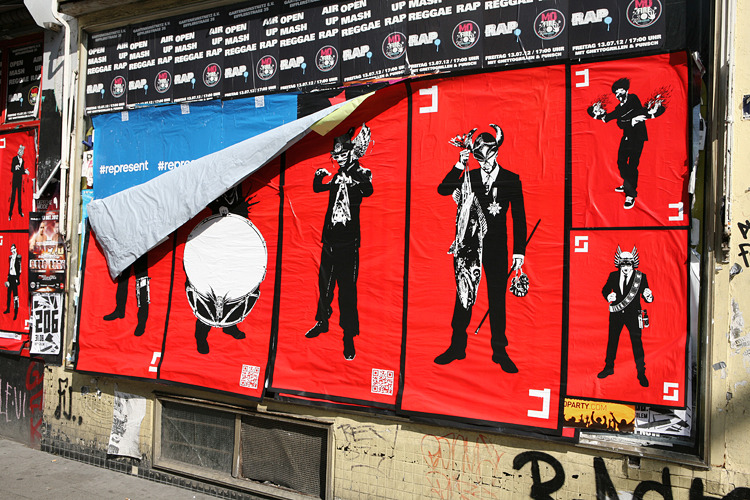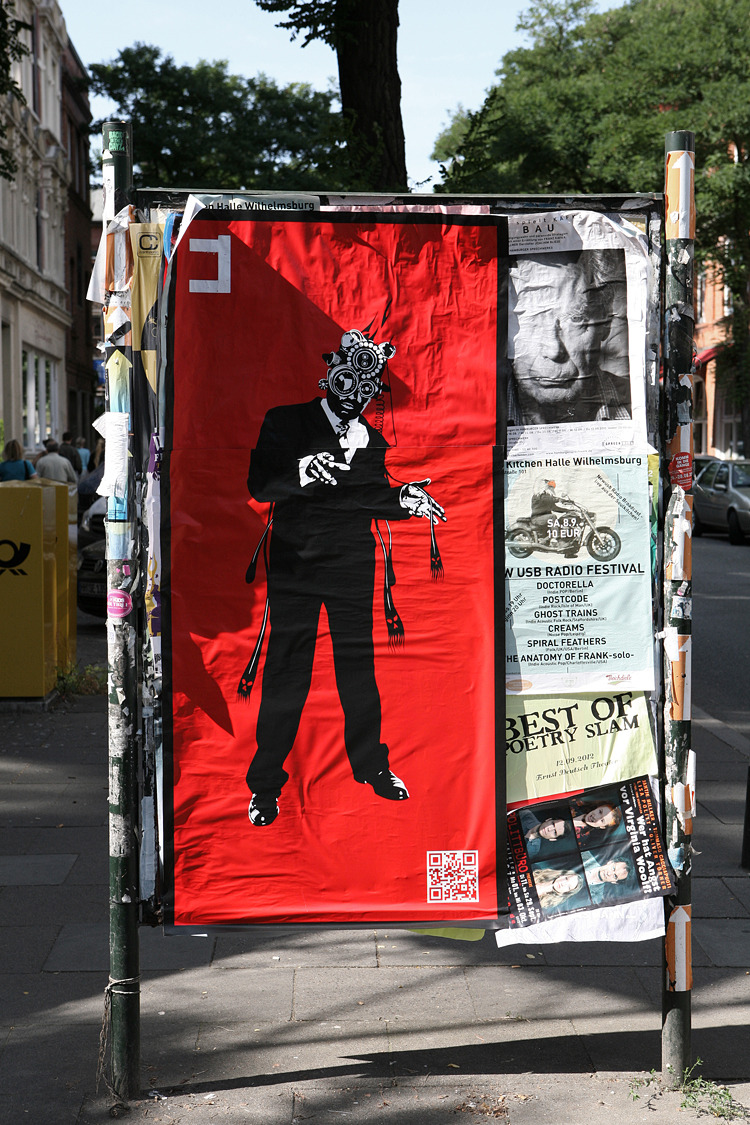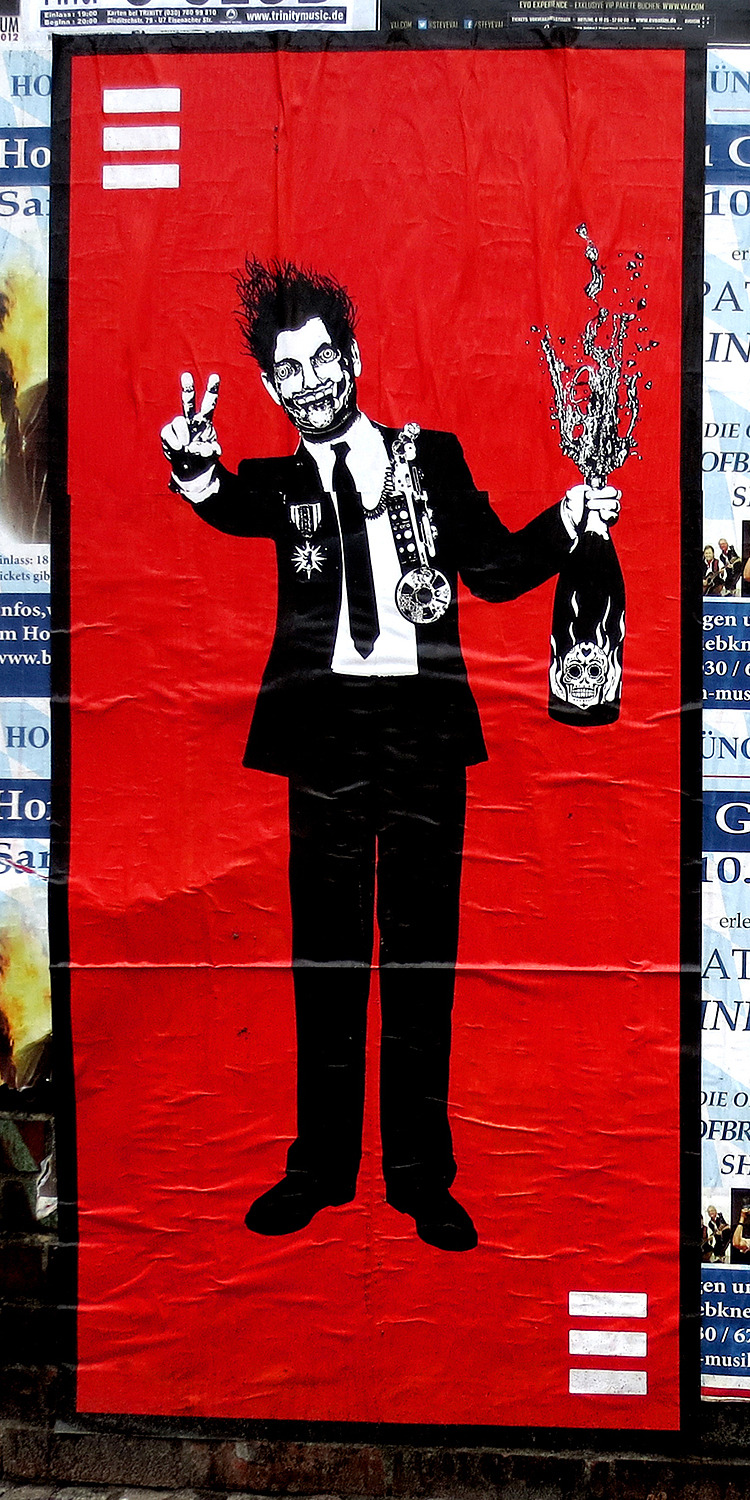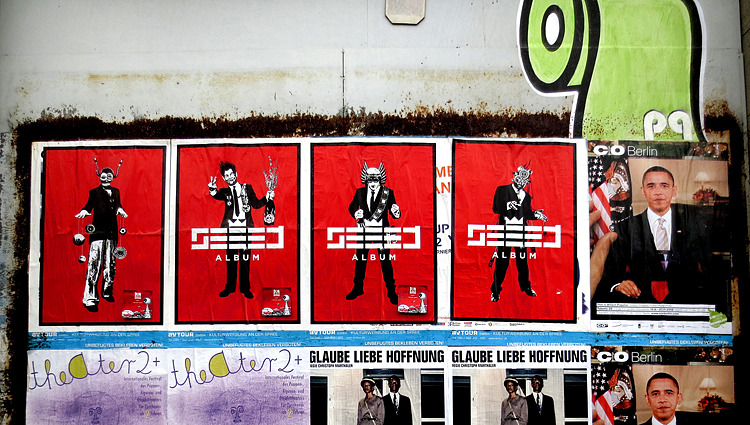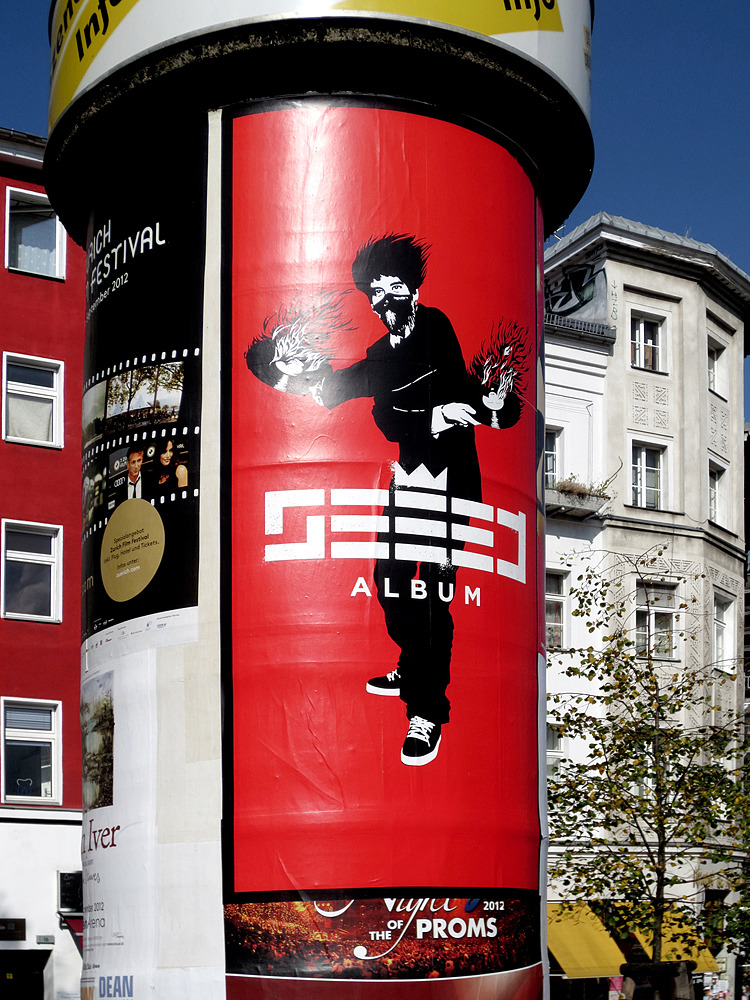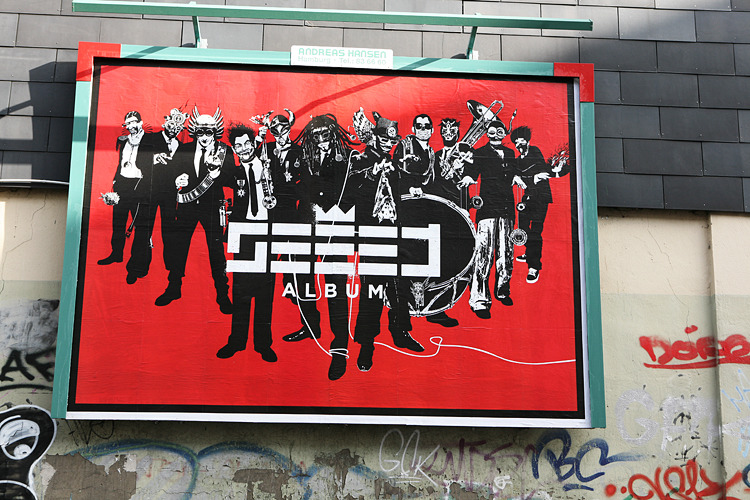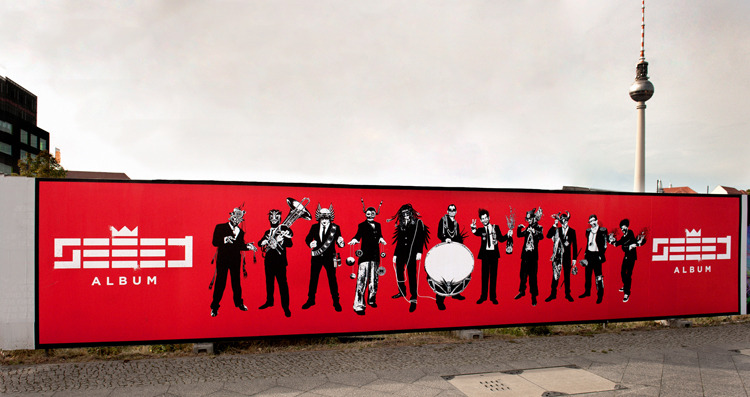 MORE STUFF
Loading...