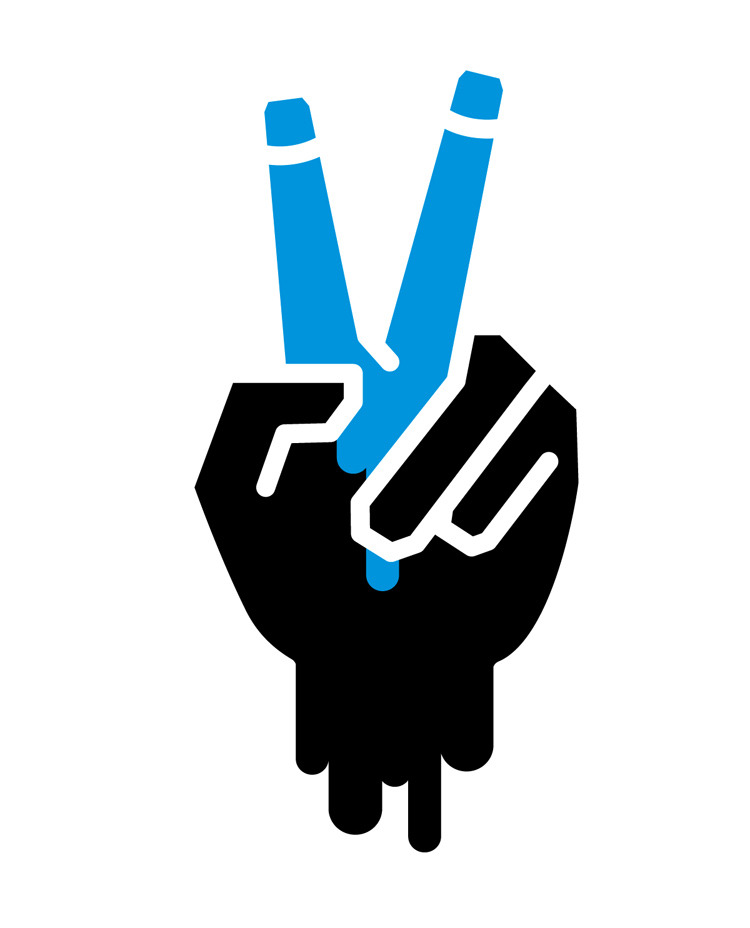 BLUWI. CORPORATE DESIGN.
Für die Music & Sounddesign Firma BLUWI entwickelten wir das neue Corporate Design.
Um die neue jüngere Ausrichtung des Unternehmens zu kommunizieren, erschufen wir eine überdrehte Imagewelt. Bunte, verrückte, sich immer ändernde Bilder sind neben dem neuen Logo das Hauptaushängeschild von BLUWI. So tauchen sie in allen Kommuniktionskanälen auf. Zum Beispiel auf der neue Homepage, Geschäftsausstattung, Social Media.

Das neue Logo spielt darauf an, das im internationalen Geschäft BLUWI für ein "Blaues V" gehalten wird. Und dieses wird scherzhaft in der neuen BLUWI-Hand aufgenommen.
We came up with a new corporate design for the music and sound design company, BLUWI. What we created was an over-the-top, hyped-up image world, designed to communicate the new, younger direction of the company. Bright, crazy, constantly changing pictures, and a new logo is BLUWI's main signature - and how they appear in all communications channels e.g. the new webpage, company design, social media.

The new logo plays with the fact that on the international market BLUWI is often mistaken for a "blue V." This is jokingly worked into the BLUWI hand.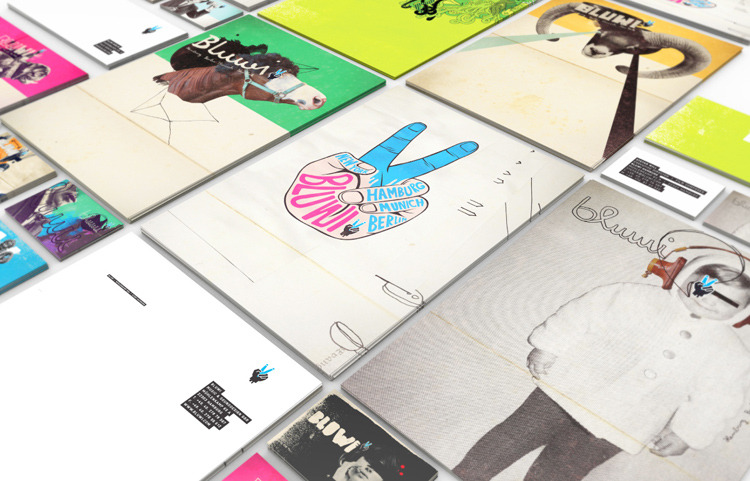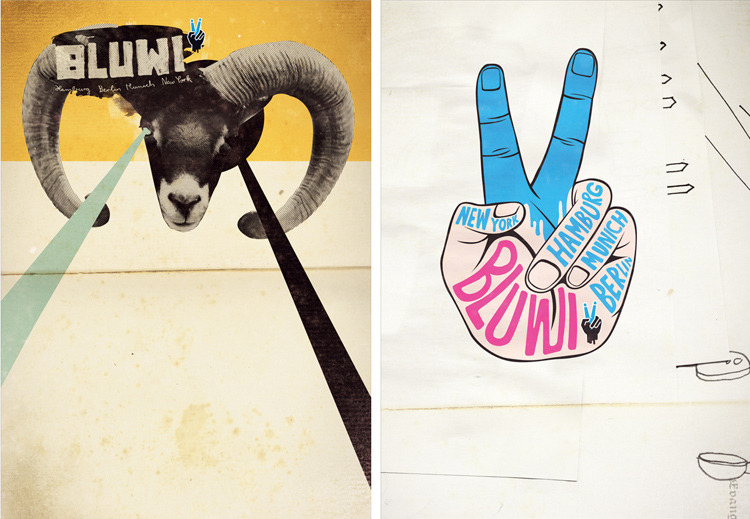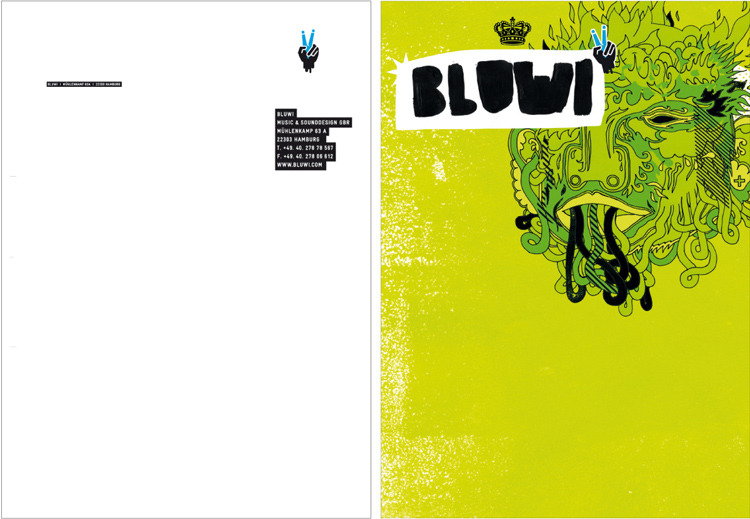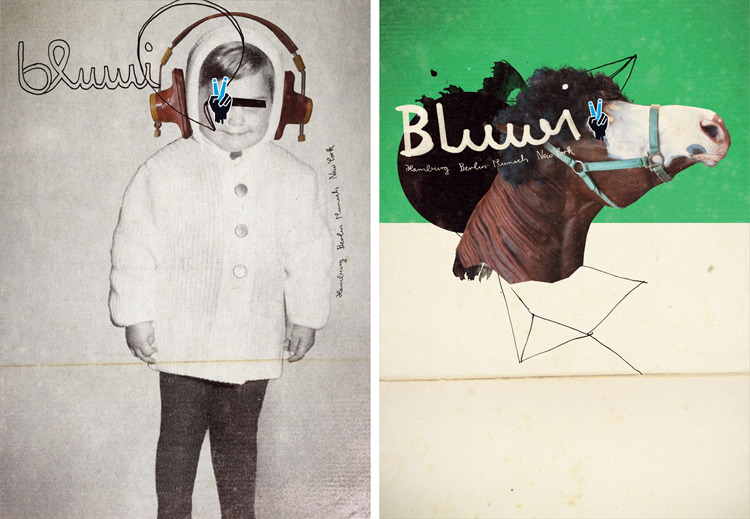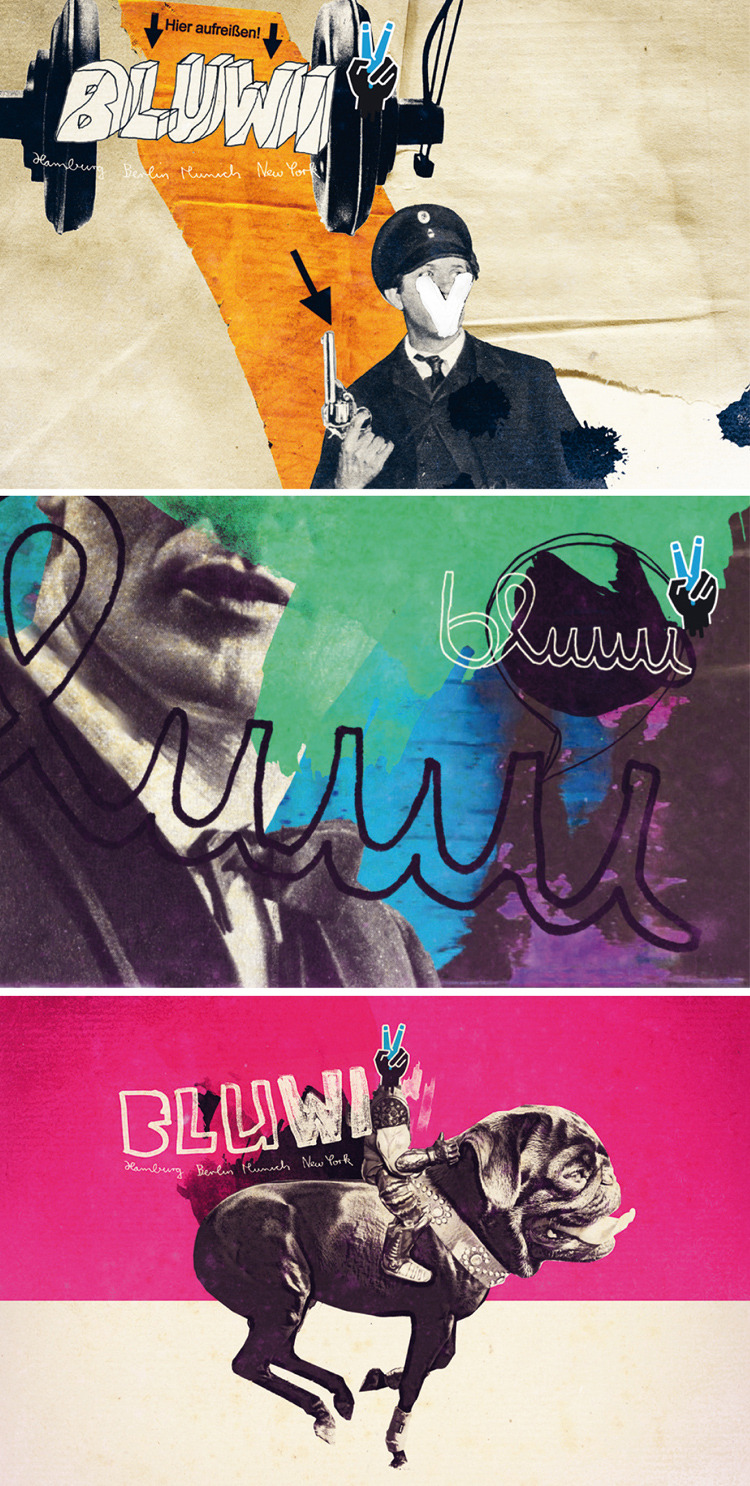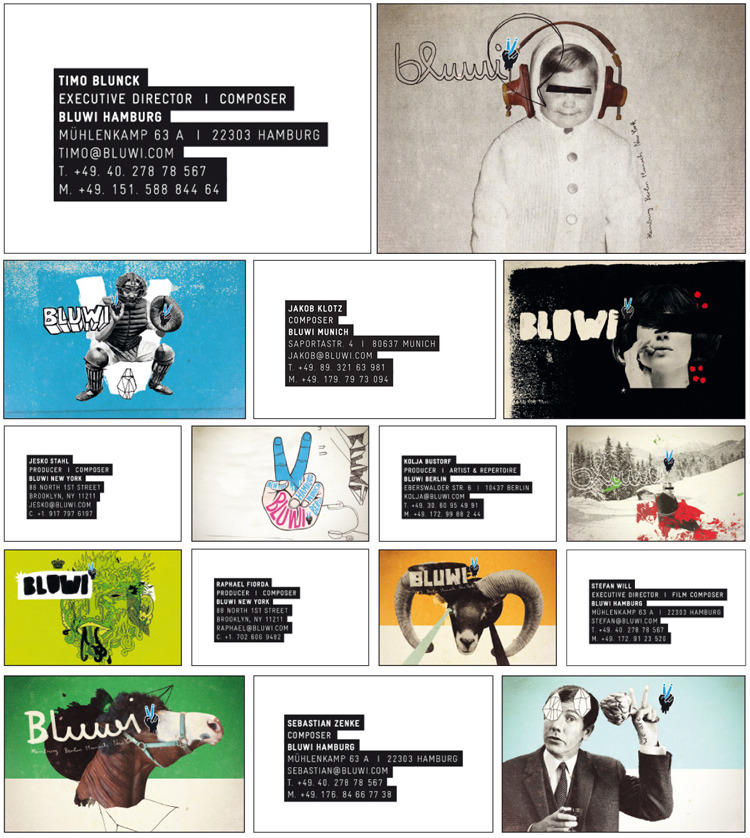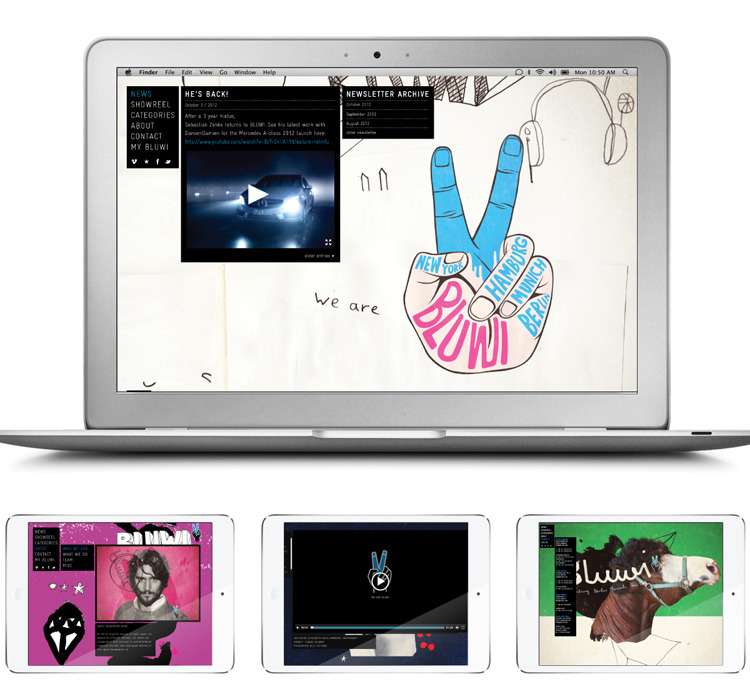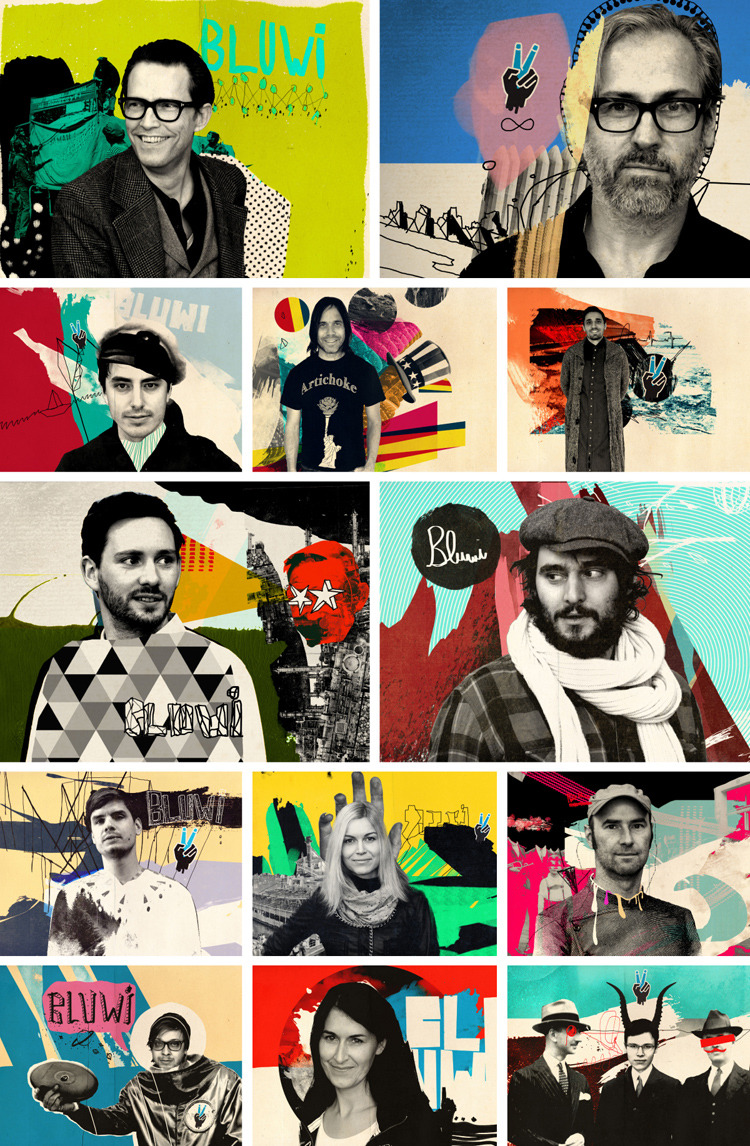 MORE STUFF
Loading...