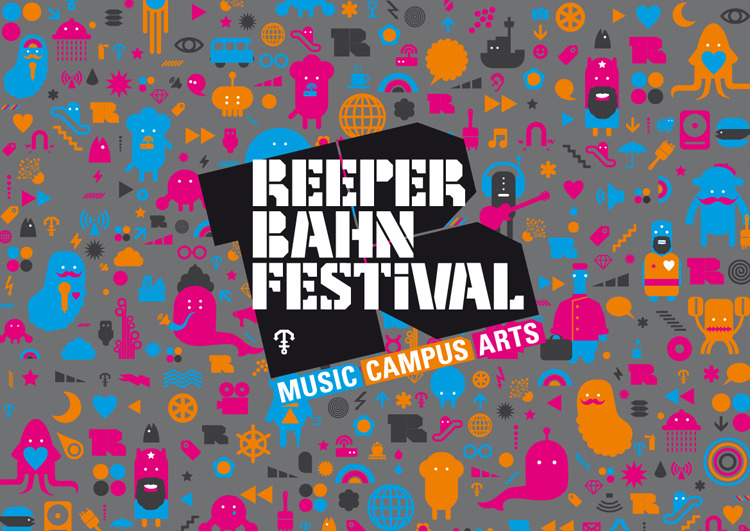 Reeperbahn Festival. Corporate Design 2013.
Für das Hamburger
Reeperbahn Festival
überarbeiteten wir das komplette Corporate Design. Um die Anwendung für den Kunden so einfach wie möglich zu machen, besteht das neue CD aus einem Iconteppich (der jedes Jahr verändert wird), Textbalken und dem überarbeiteten Logo.
Mit diesem System können alle Werbemittel bestückt werden. Durch den festen Farbcode herrscht eine hohe Wiedererkennung, und die Icons zeigen die Vielfältigkeit des Festivals.
For the
Reeperbahn Festival
we redesigned the complete corporate design. To make the application for the client as easy as possible, the new Corporate Design includes an "icon-carpet" (that changed every year), a text bar and the revised logo.
With this system, all advertising materials can be implemented. The fixed color code is a high degree of recognition, and the icons will show the diversity of the festival.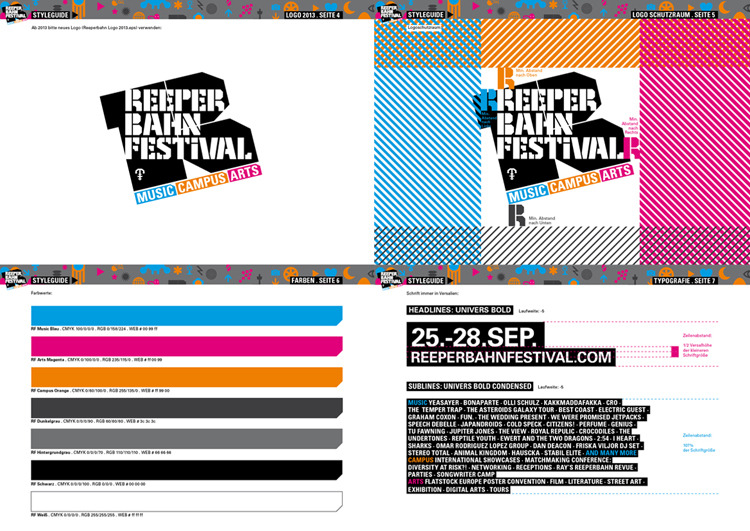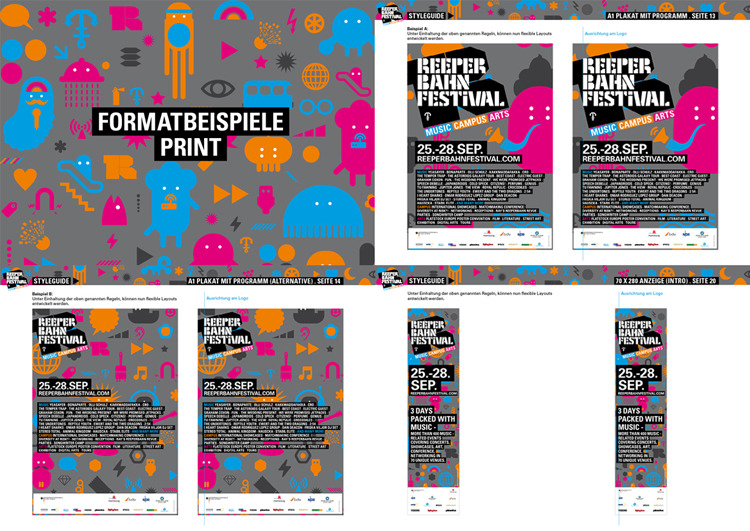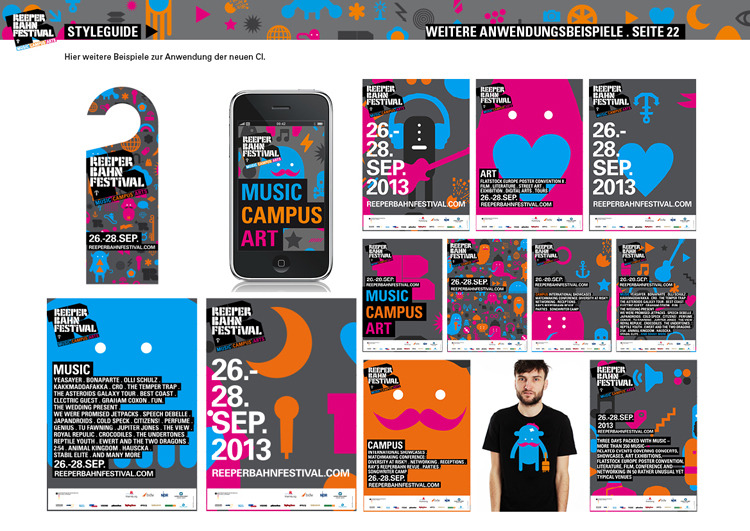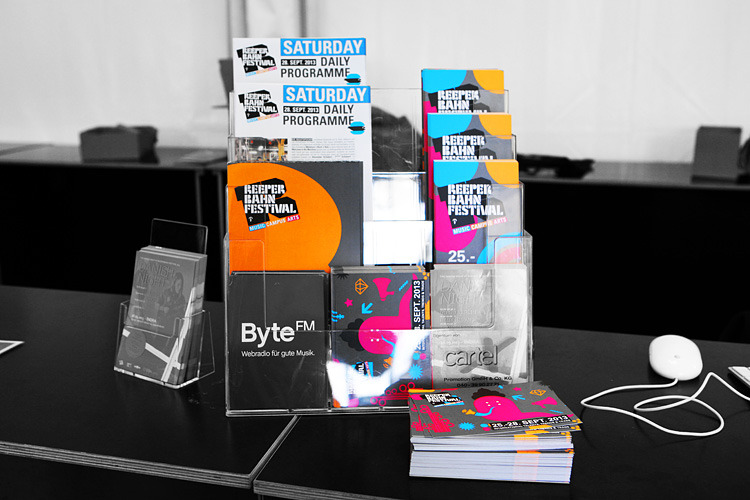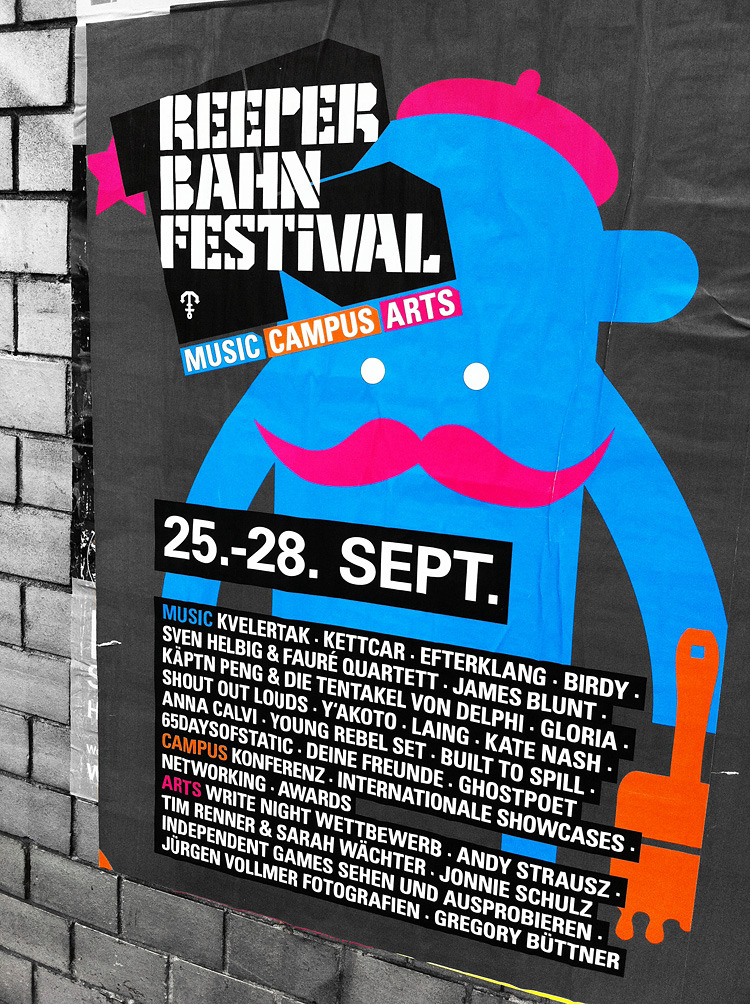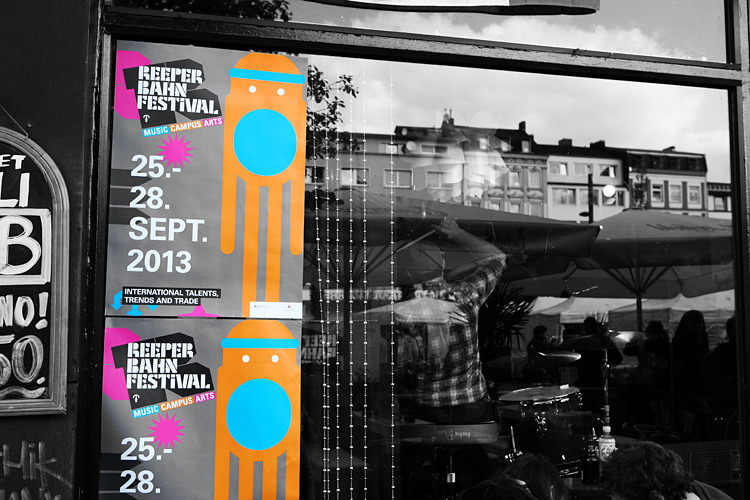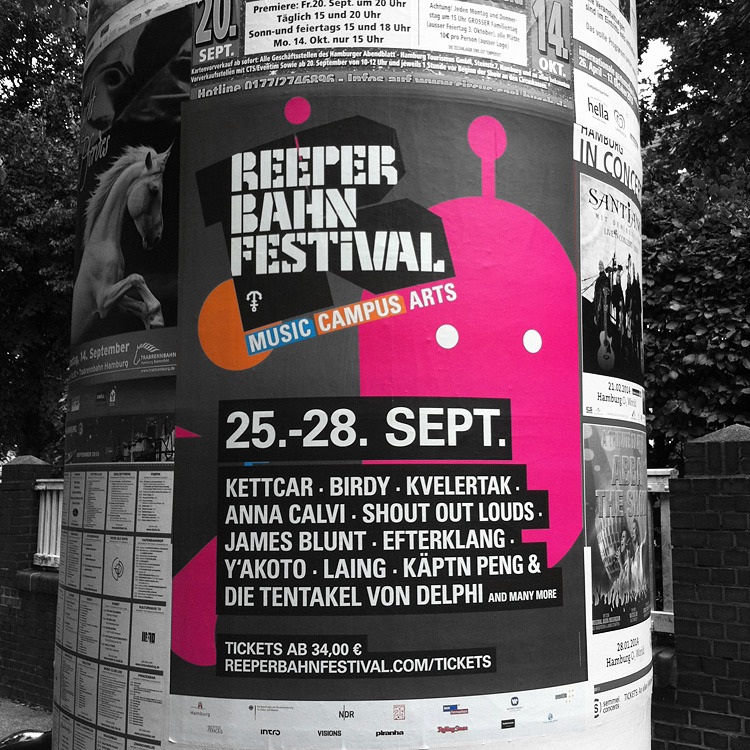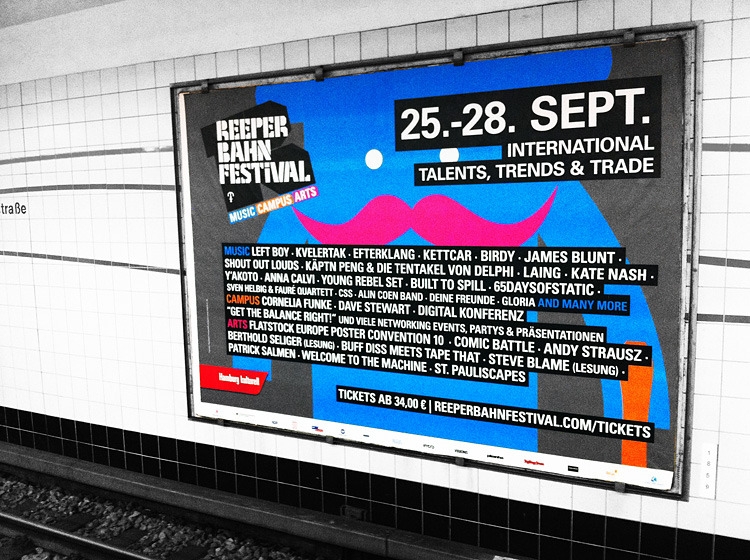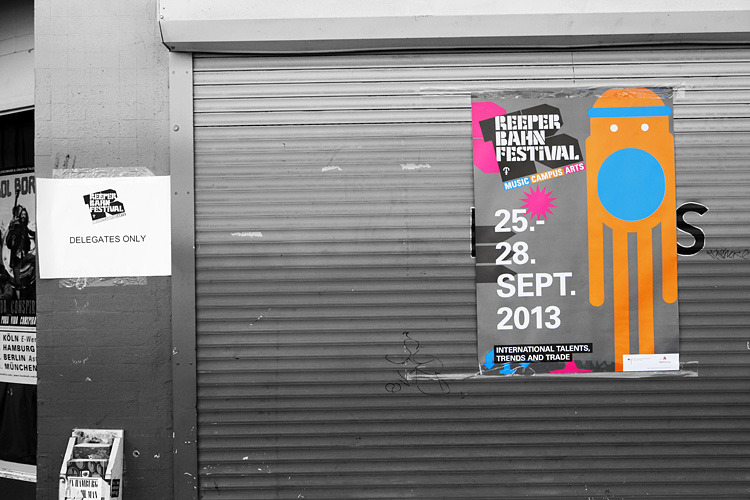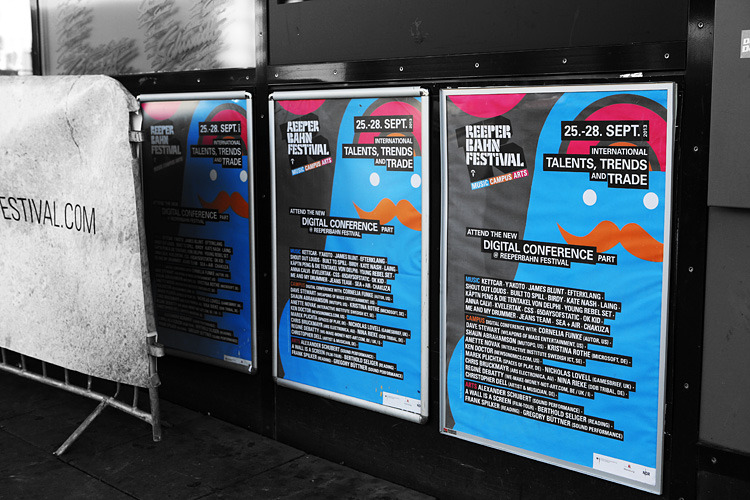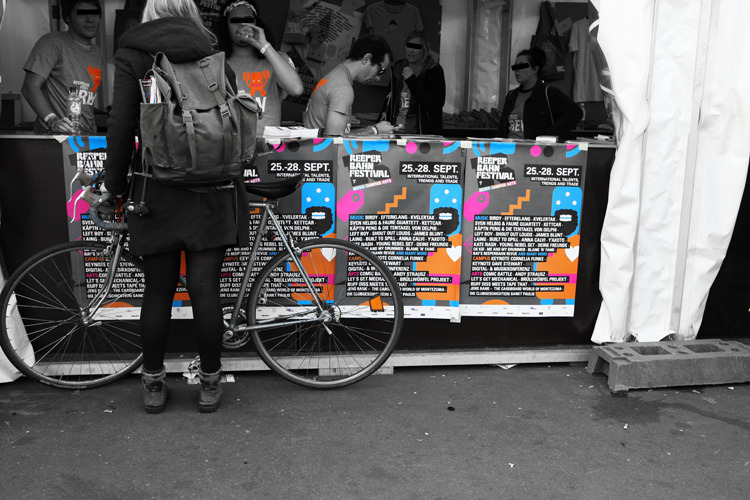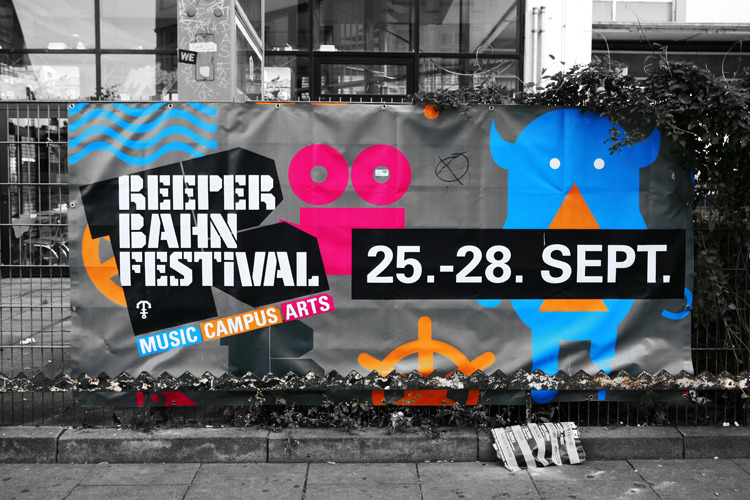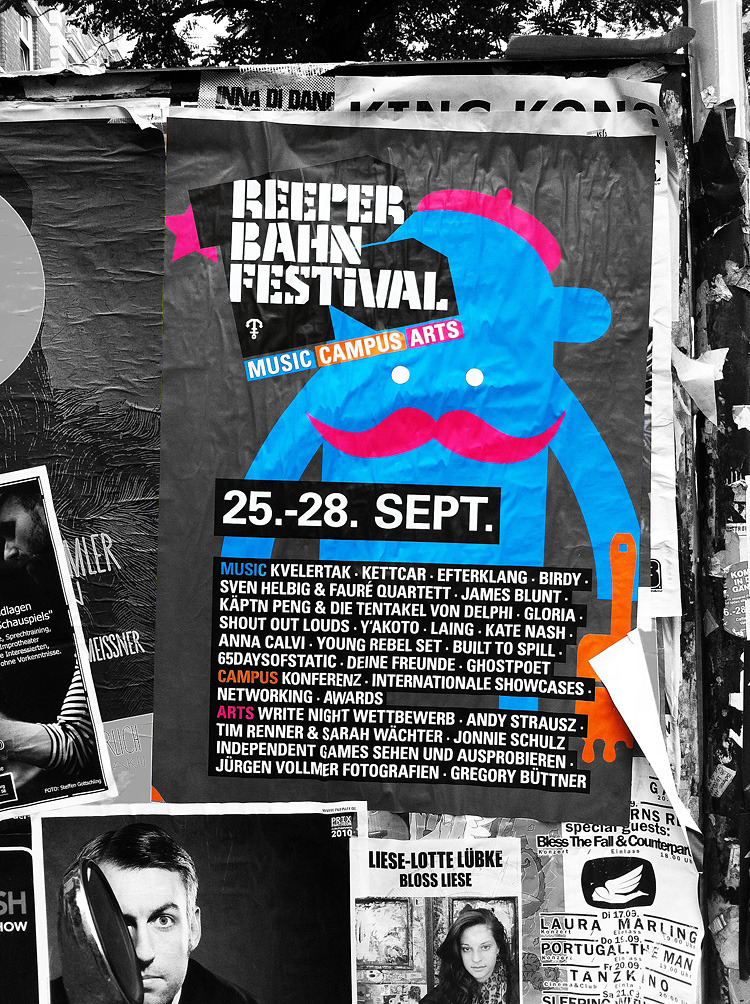 Reeperbahn Festival. Corporate Design 2013.
MORE STUFF
Loading...