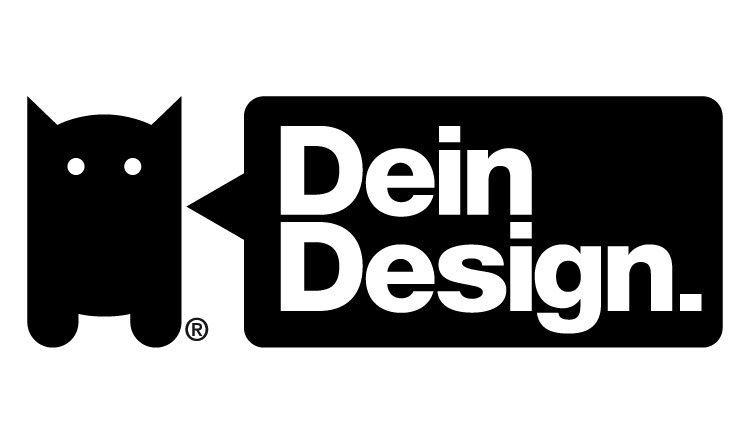 DeinDesign. Corporate Design.
Für die Pioniere der
Handy Skin
entwickelten wir ein neues CD.
"Kernelement des neuen CDs ist der "Dein". Eine ikonographische Figur, die den User durch die neue DeinDesign Welt führt. Durch Ankoppelung von Sprechblasen und Accessoires kann jeder Inhalt kommuniziert werden. Diese Mechanik zieht sich durchs komplette CD. Zusätzliche DeinDesign Arttoys unterstreichen zudem die Individualisierbarkeit und die Design Affinität der Handy-Skins."
For the pioneers of phone skins we developed a new CD.

The keyvisual of the new CD is the character "Dein". And on the other side he leads you through the whole CD.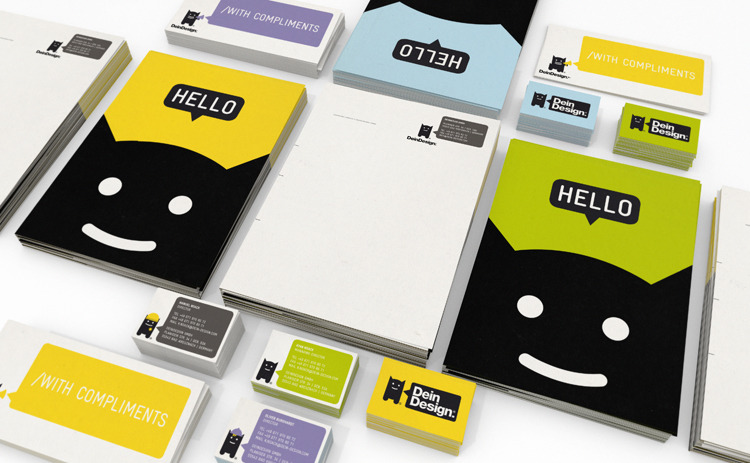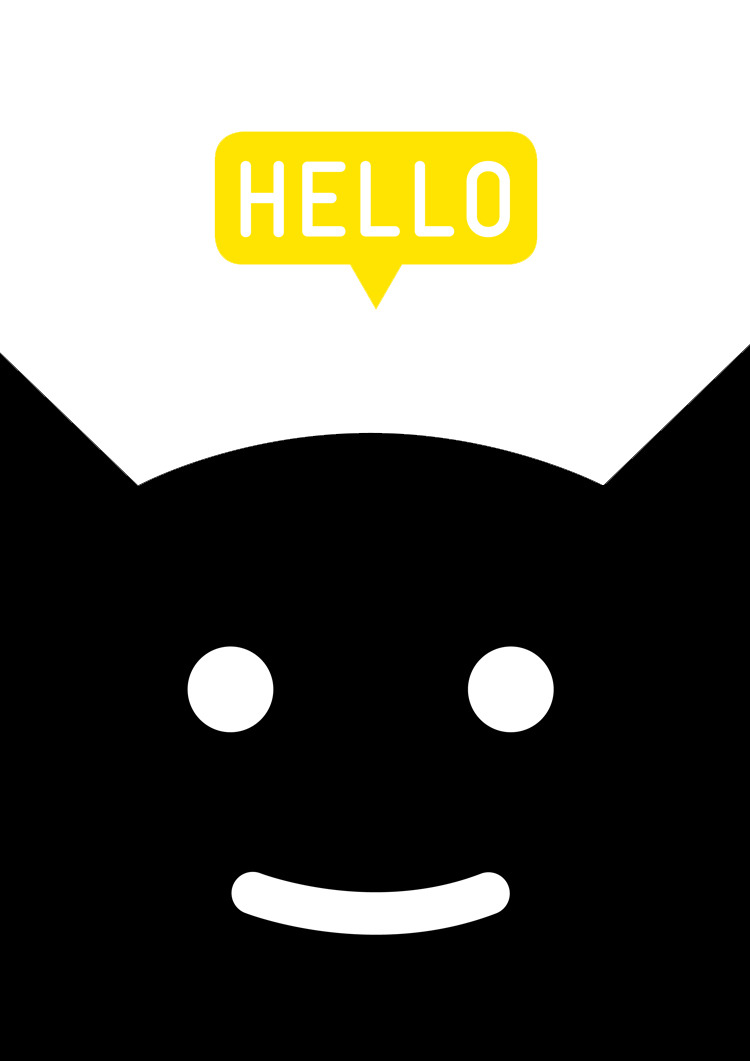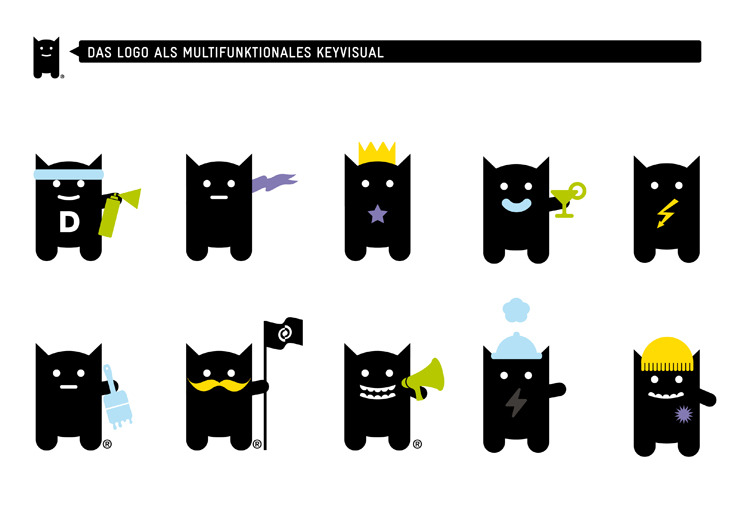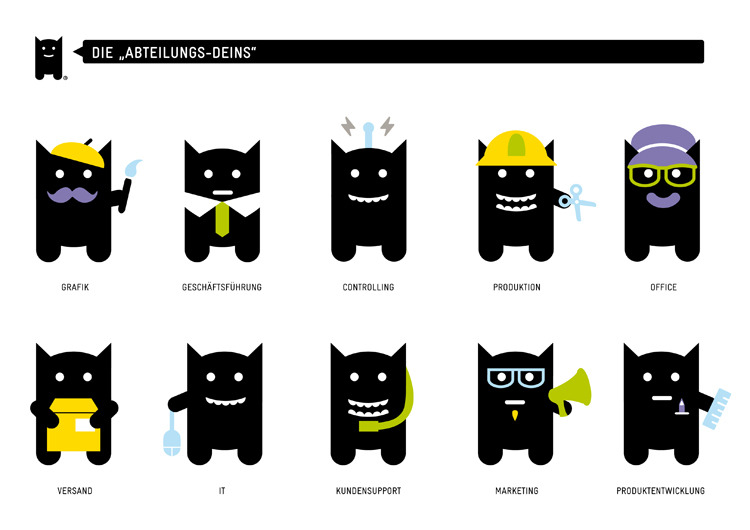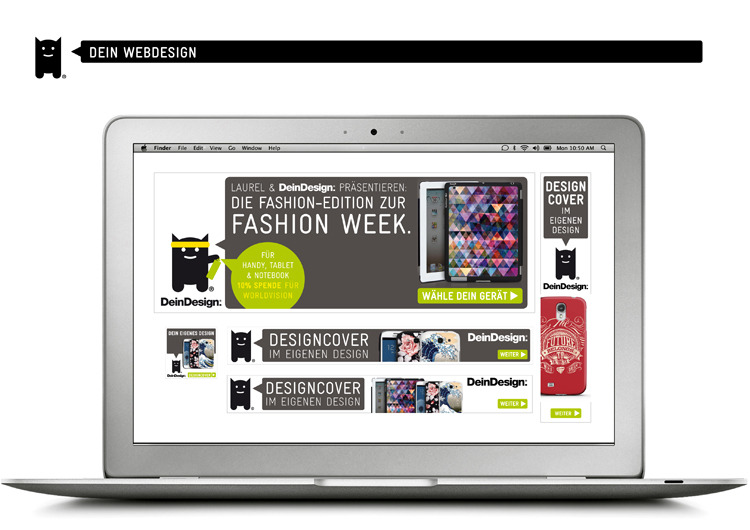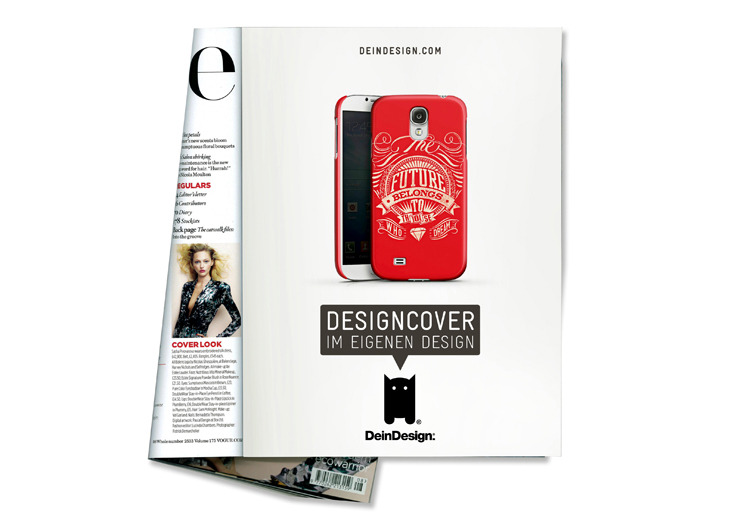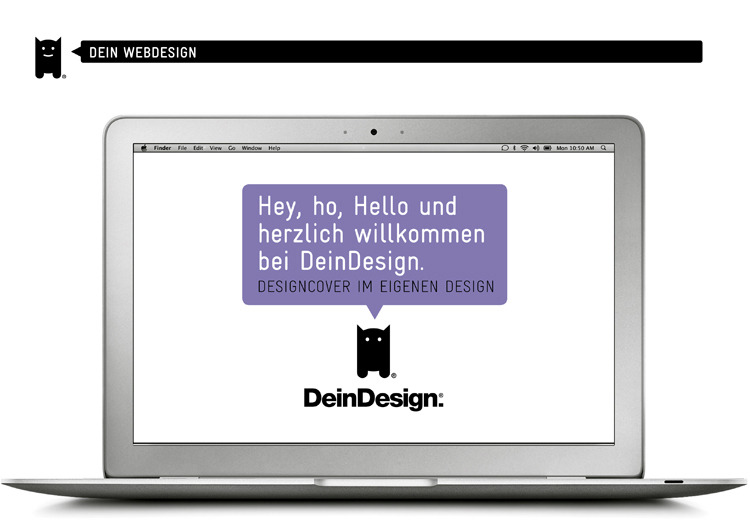 DeinDesign. Corporate Design.
MORE STUFF
Loading...