Whatever 7: Rocket vs Wink
So fertig. Battle vorbei, keiner gestorben außer alle Ideale.
Rocket hat währenddessen drei Kilo abgenommen und hasst inzwischen Ideen. Wenn ihm noch mal eine Idee quer kommt, will er sich einschließen und sie nicht reinlassen.
Wink dagegen könnte ewig weitermachen mit dem Farbenspiel und überlegt, sich "der Lady Gaga der legendären Blau-/Rot-Duelle" zu nennen, ja, er weiß, es heißt nicht "der Lady Gaga", sondern "die", aber wie konservativ muss man sein, um das zu kritisieren, ist doch wumpe.
Also, das Battle Rocket vs Wink.
Rausgekommen ist: Mode mit Druck, Drucke mit Mode.
Wer nichts zum Anziehen hat, kanns ja mal probieren.
Wer zuhause nichts an der Wand hat, kann ja mal was hinhängen.
Wer Gefallen daran findet, kann ja
hier
mal alles kaufen.
Man wird schon sehen, wie die Welt reagiert.
Nur Blau und Rot sollte man nicht einladen.
Die werden sich schämen, warum sie selbst so wenig aus sich machten.
So, all done. The battle is over. No casualties except for maybe a few ideals
still missing in action.
During the battle, Rocket shed about 3 kilos in weight and now hates ideas.
If another idea comes sneaking up on him, he's going to lock himself away somewhere and not let it in.
Wink, on the other hand, could play the colour duel forever and ever and is thinking about renaming himself 'Mr Lady Gaga of the Legendary Blue/Red Battle.' Yes, he knows it's not Mr. but Ms. Lady Gaga but, really,
how uptight do you have to be to criticise something like that?
Get a life!
So. The Battle of Rocket vs Wink.
And the outcome?
Style that impresses and impressions with style.
Nothing to wear? Give it a go.
Empty walls at home? Try hanging something up.
You like the stuff? Just buy it
here
.
We'll soon know how the world reacts.
Only maybe Red and Blue shouldn't be invited.
They'll be ashamed of how little they've made of themselves.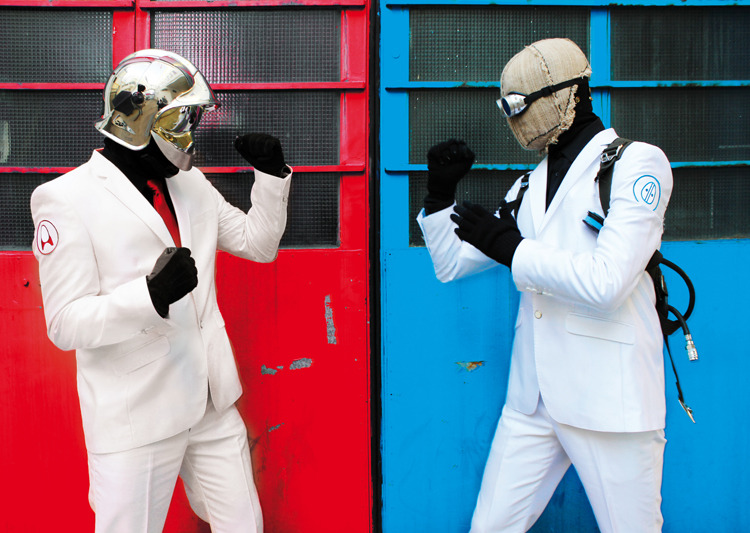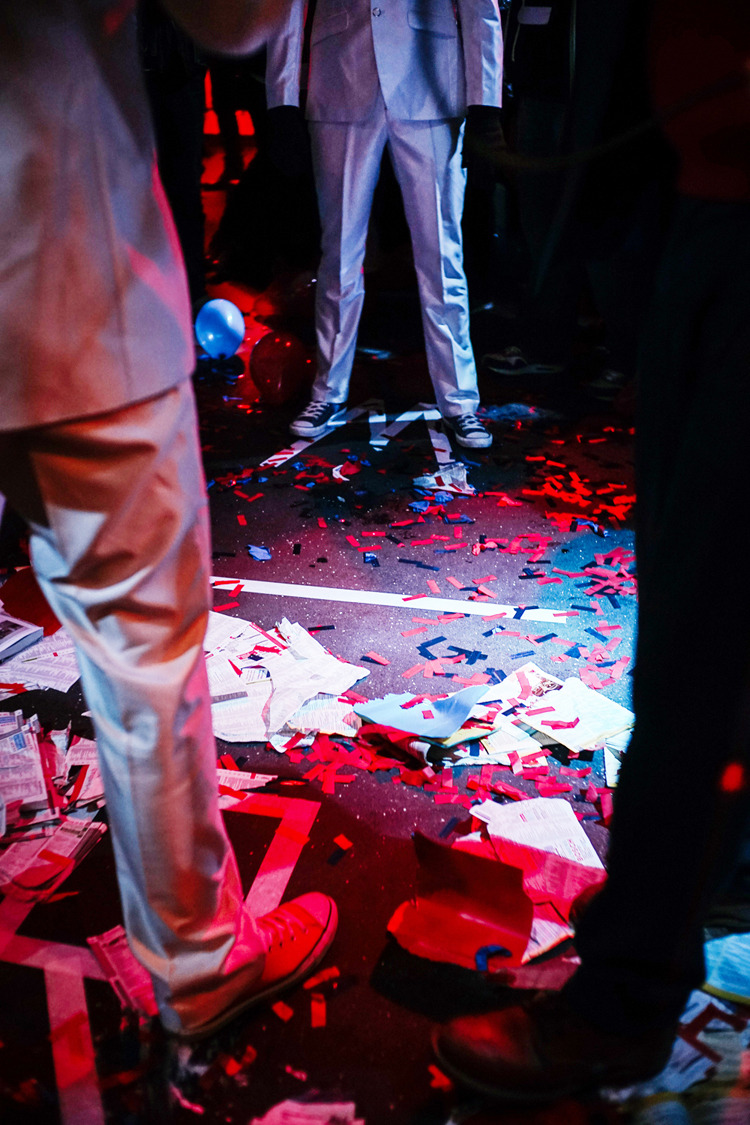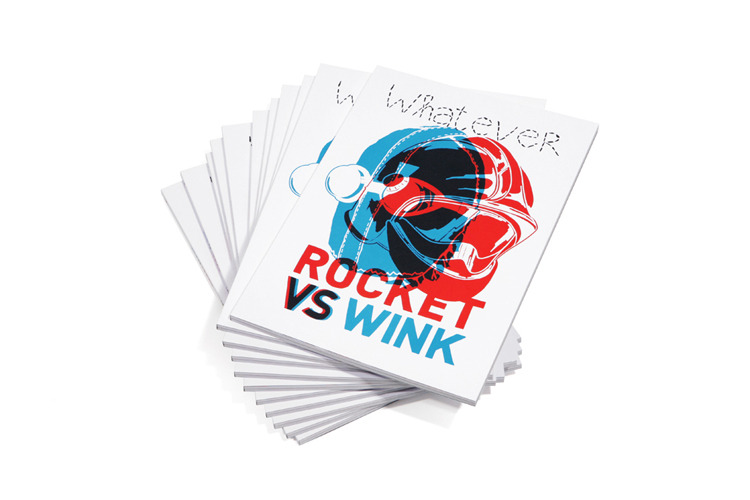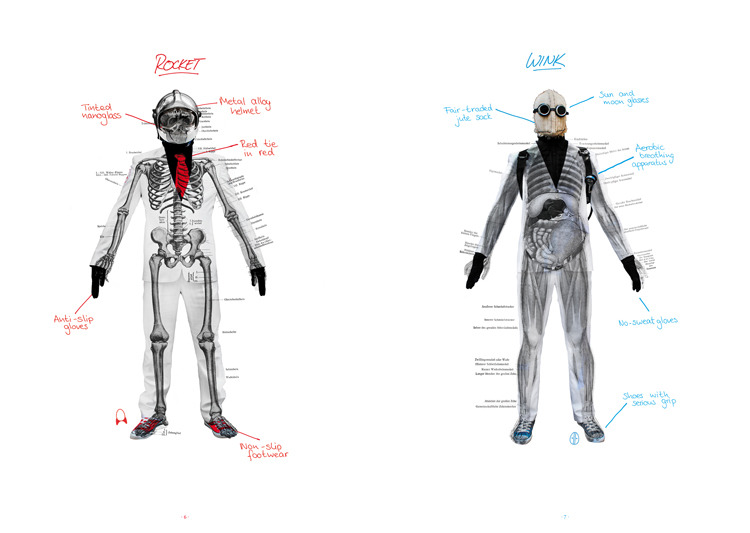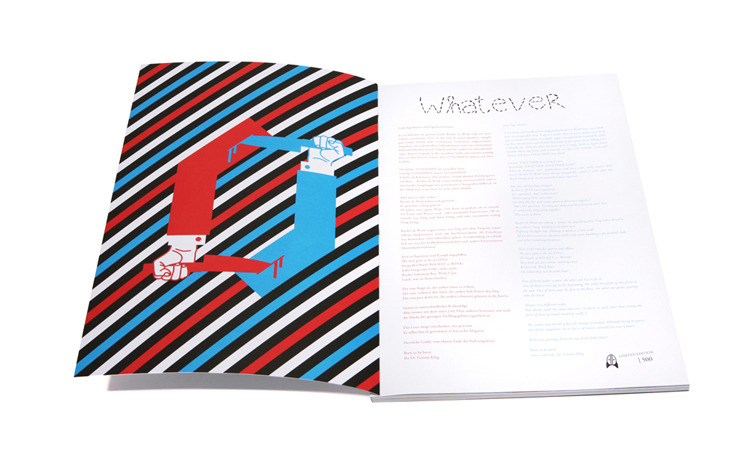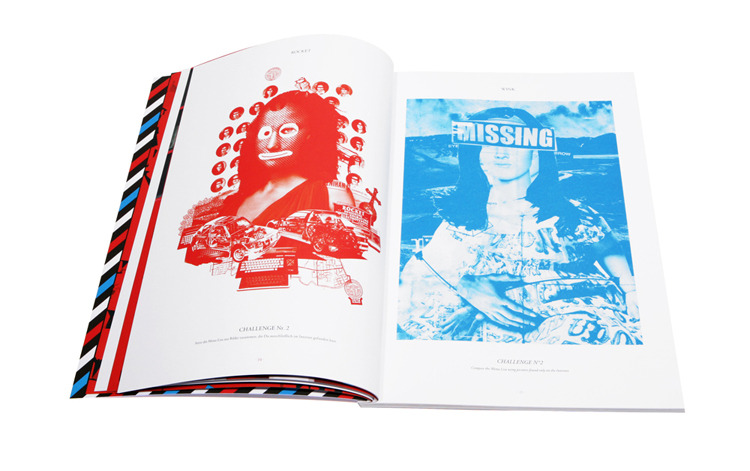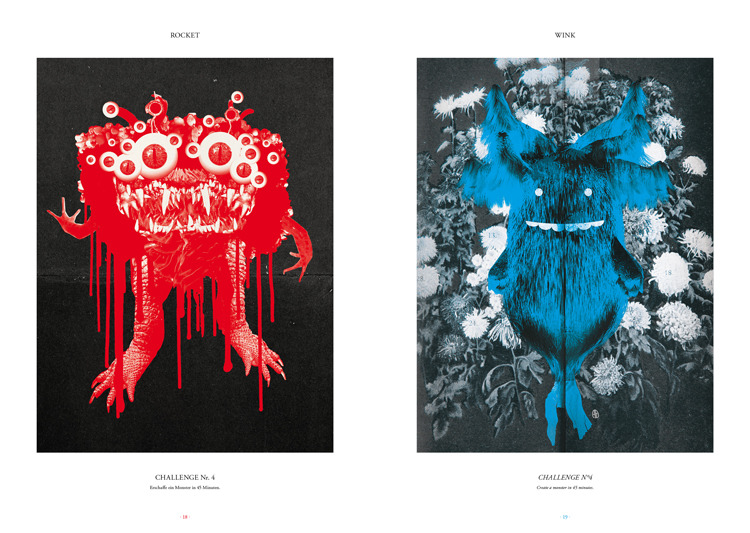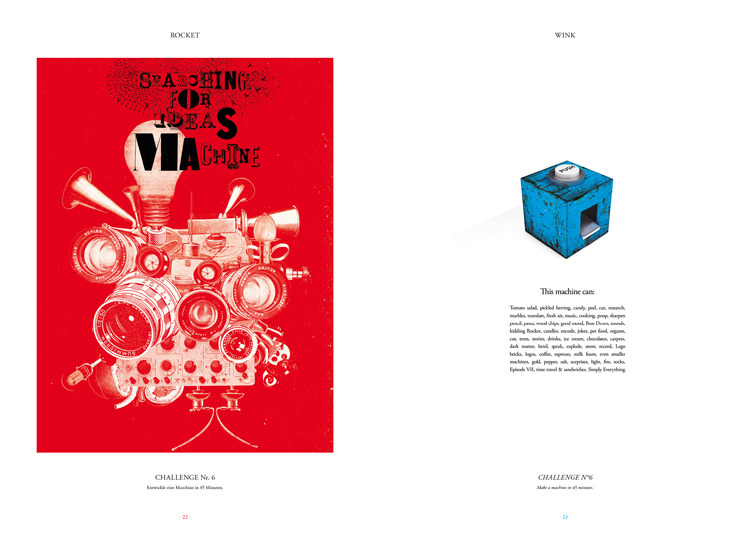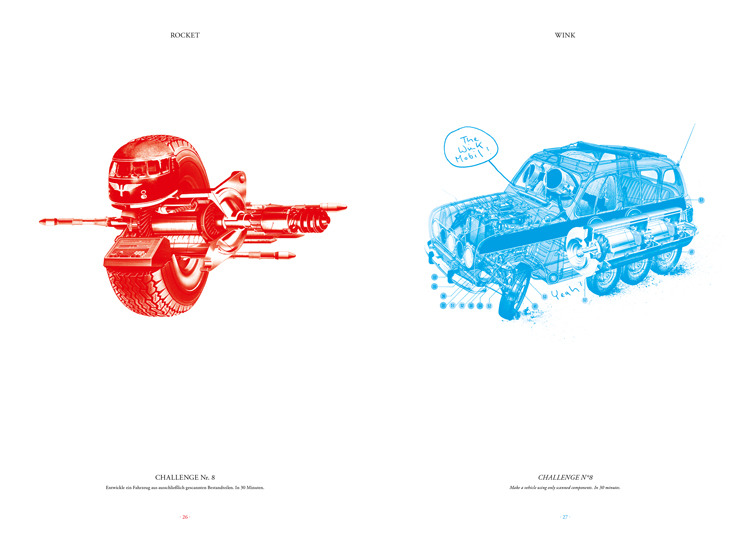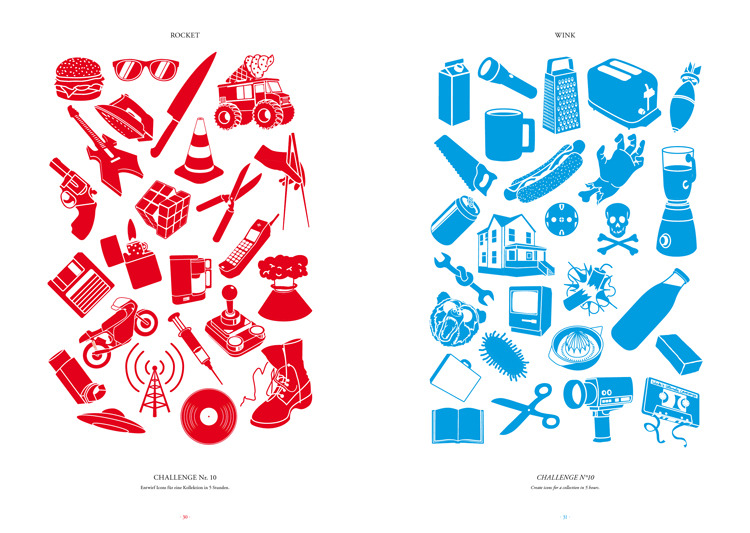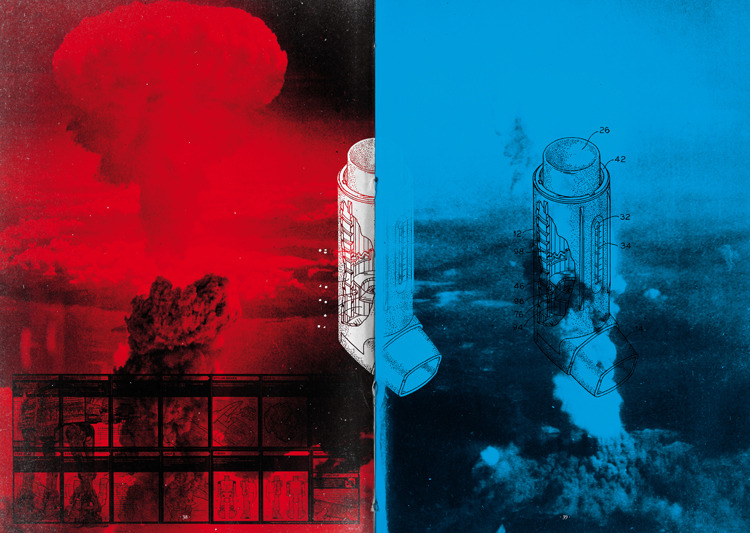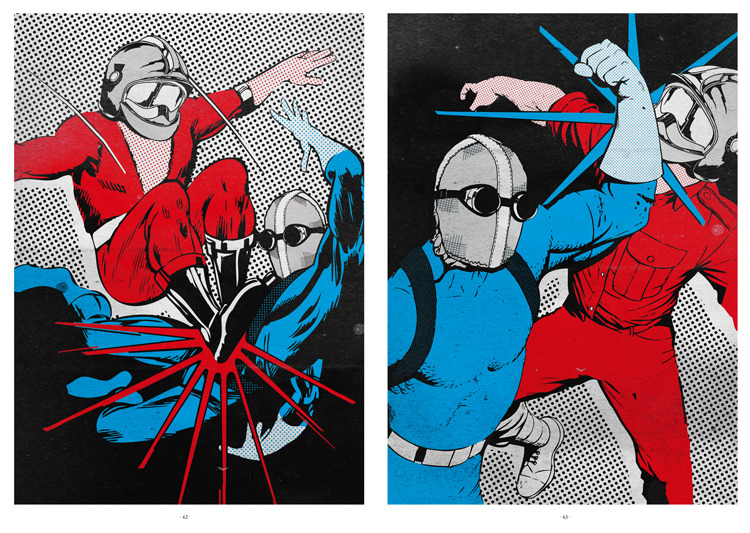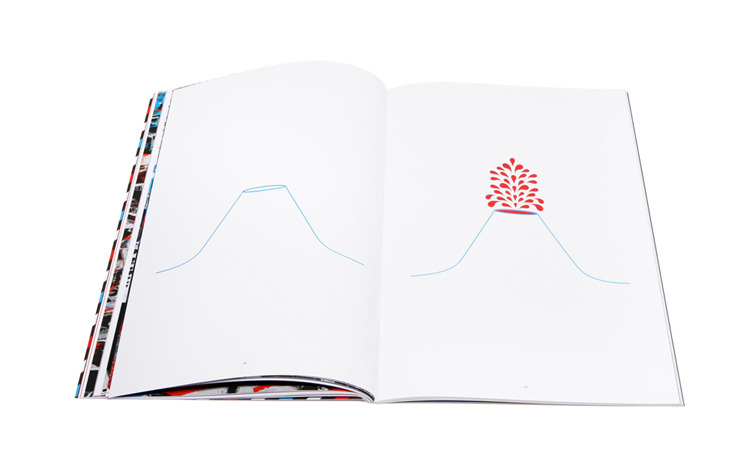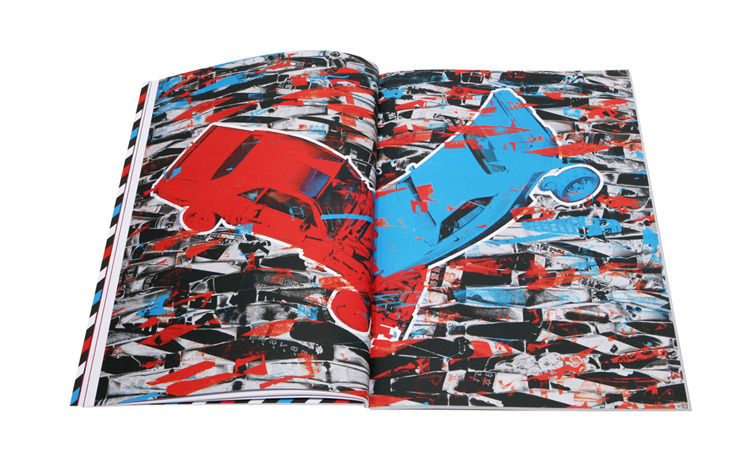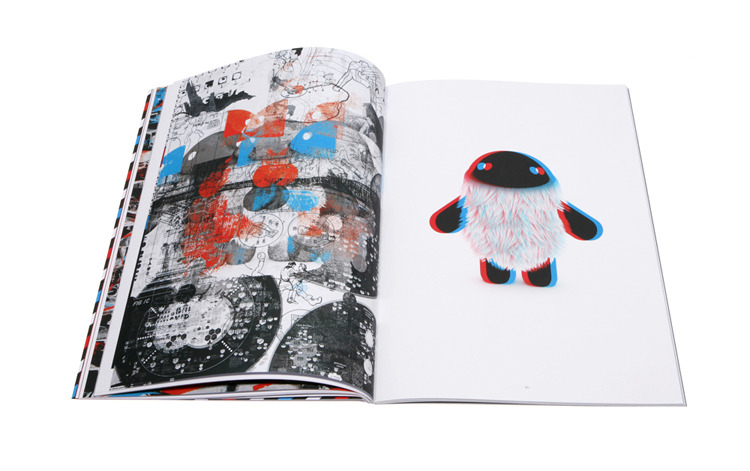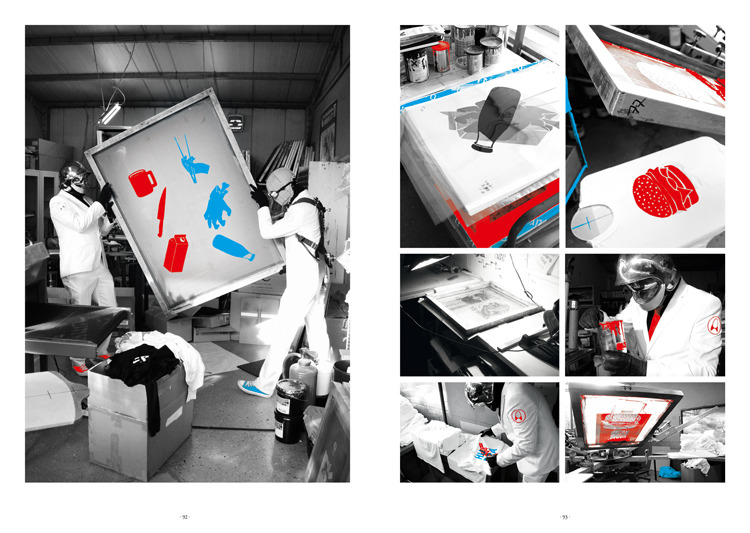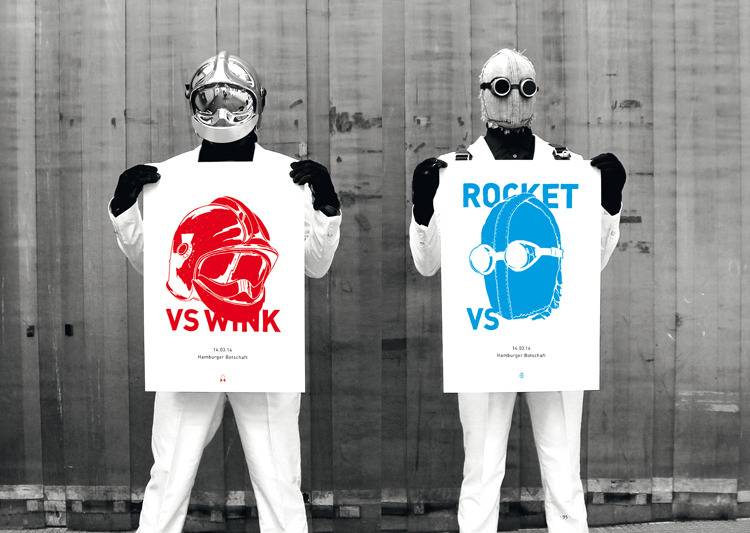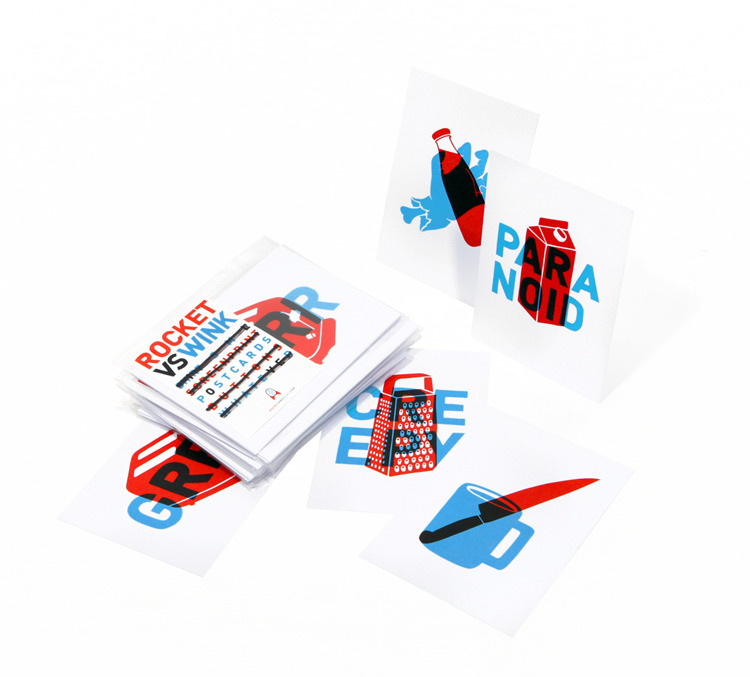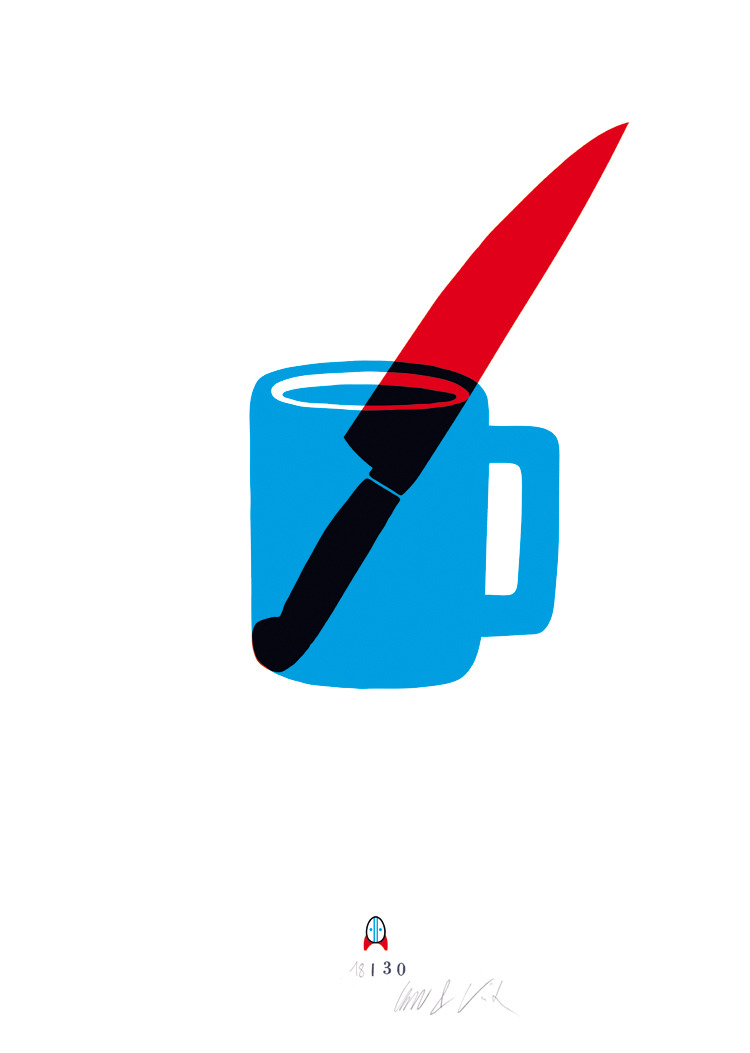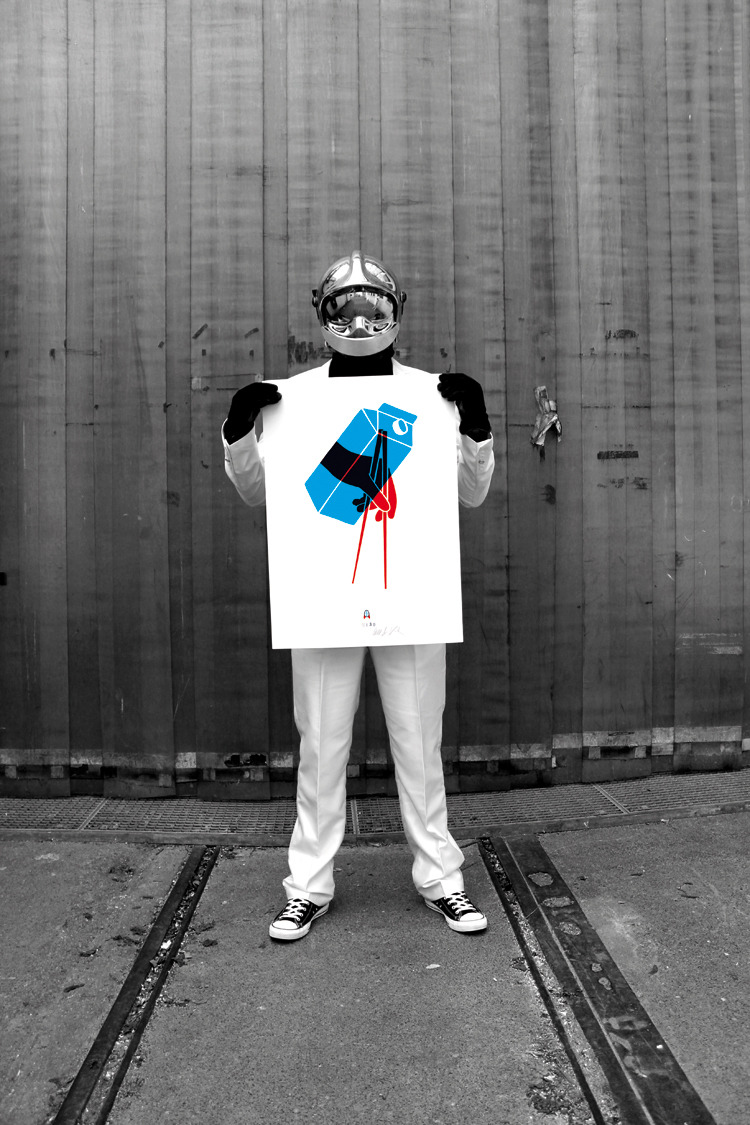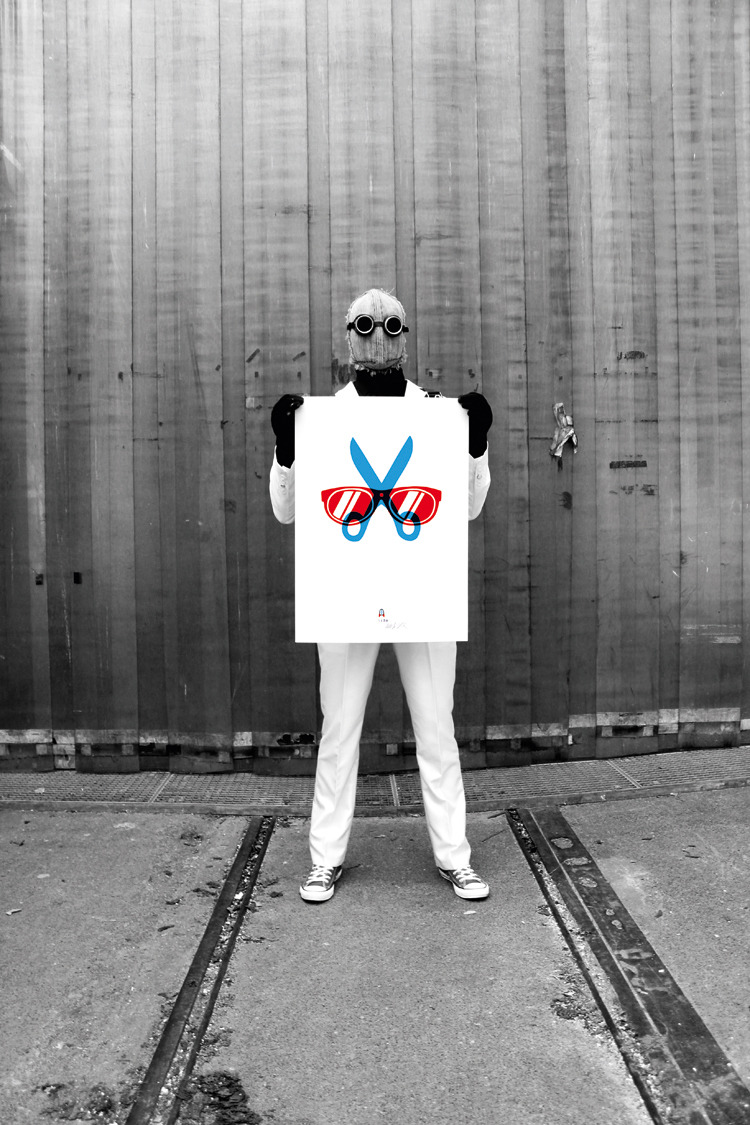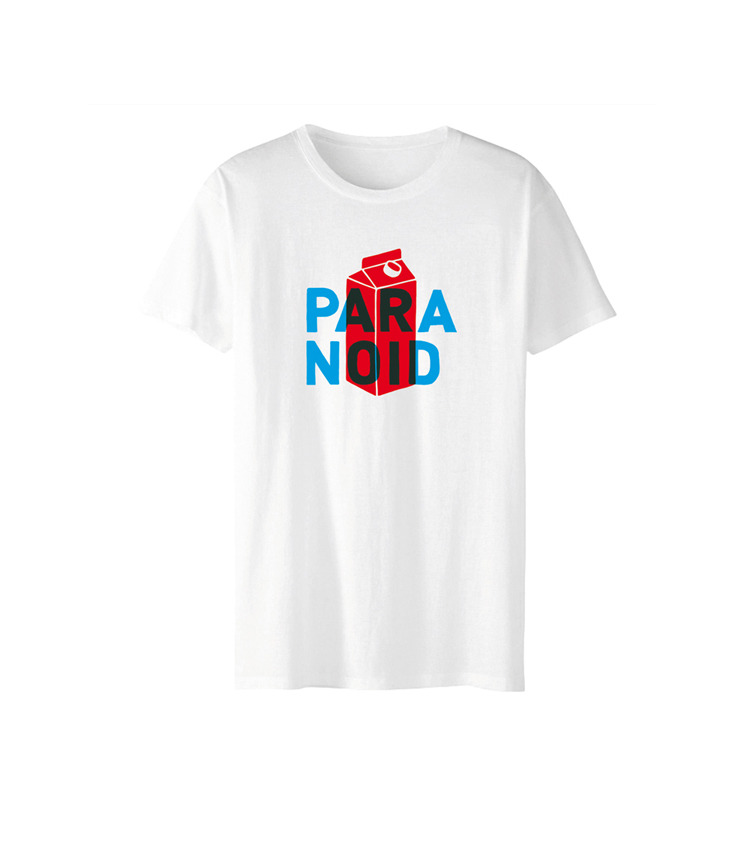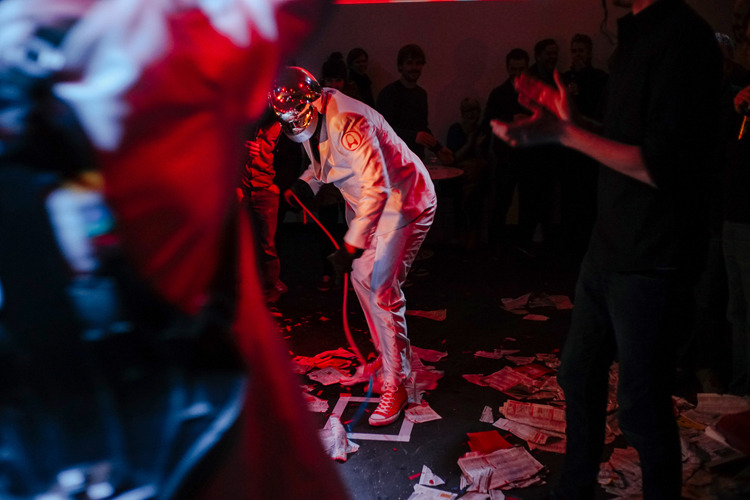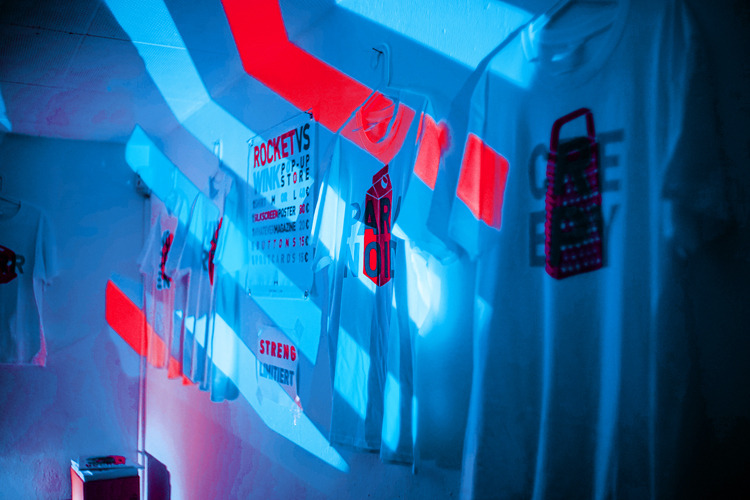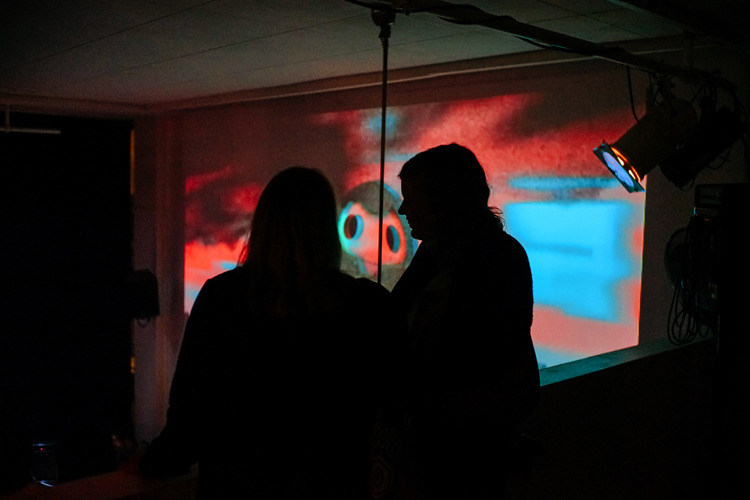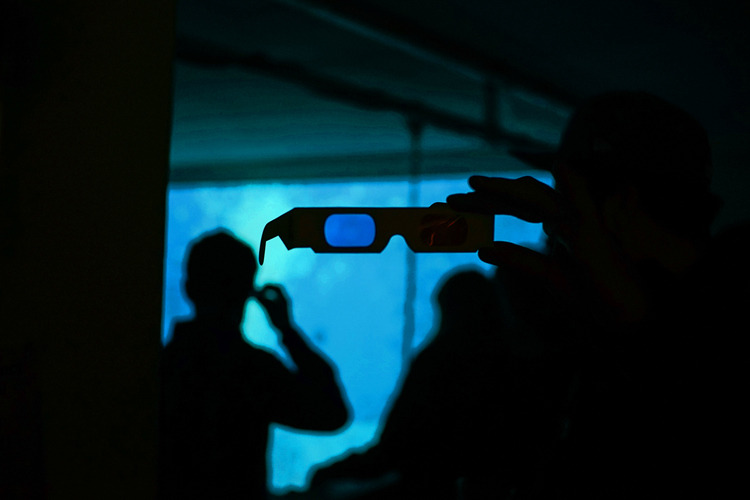 Whatever 7: Rocket vs Wink
MORE STUFF
Loading...