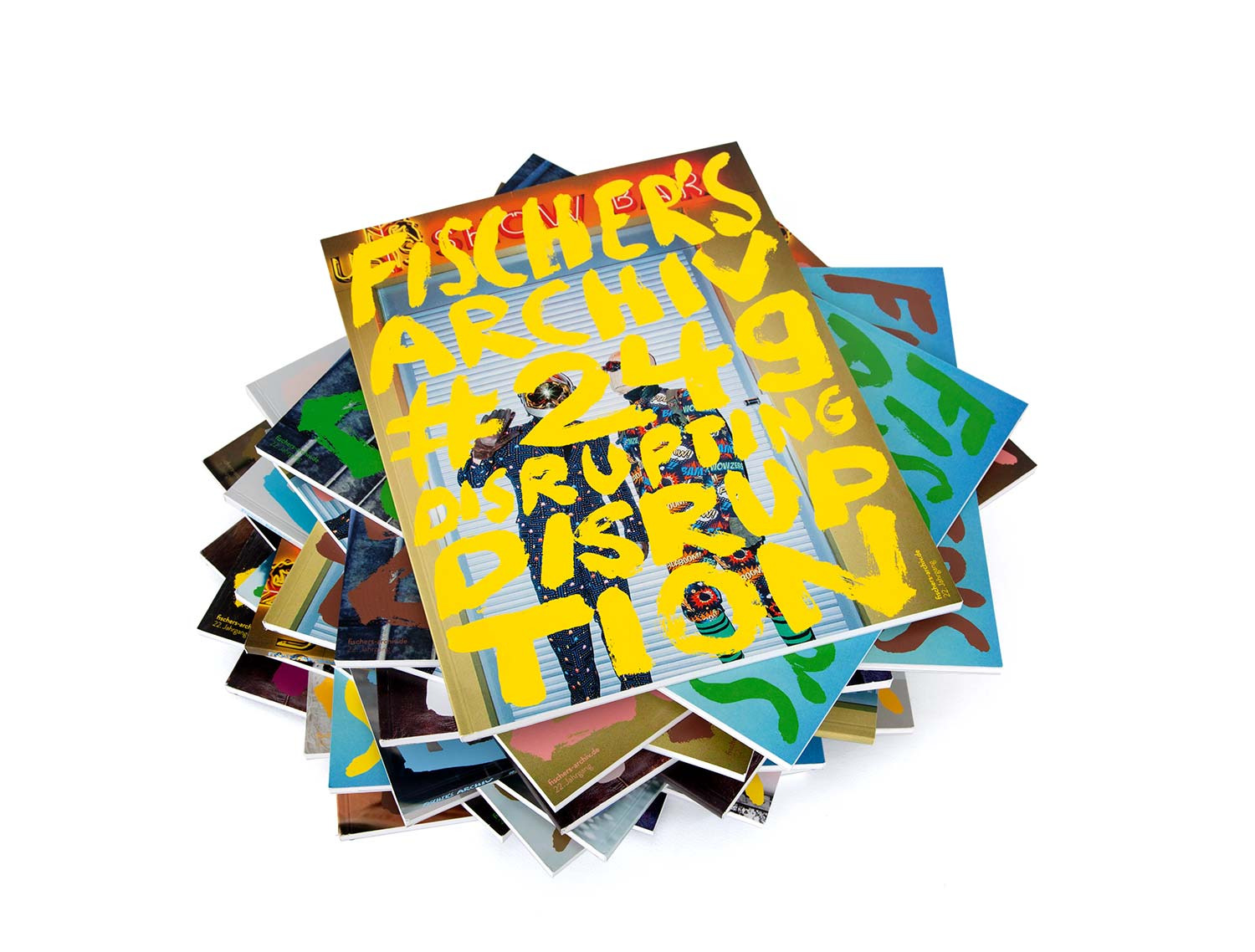 Fischers Archiv. #249.
Fischer's Archiv
und HP hatten da so eine Idee, und zwar, damit sich's reimt, zum ADC. Ausgabe 249 sollte zum Unikat werden. Jedes Heft mit eigenem Cover. Ergab auf unserem Rechenschieber 2100 individuelle Cover.
Doch statt das Naheliegende zu tun und uns zu klonen, um unsere Kopien in einem laborähnlichen Raum an dieser Aufgabe verzweifeln zu lassen, haben wir's uns schwer gemacht. Einfach 'ne Kanne Kaffee gekocht und alle Cover selbst geklöppelt. Mit dem Resultat, dass sich der Schriftzug für immer in unsere nicht vorhandenen Netzhäute eingeschmort hat. Aber wir und unser nicht vorhandener Augenarzt sind glücklich: So viele bunte Fischer!
There was an idea by
Fischer's Archiv
and HP, and it was, cause it rhymes, for the ADC. Issue 249 was to become unique. Each issue with its own cover. 2100 covers, as our slide rule stated.
But instead of doing the obvious and cloning us to torment our copies in a lab-like space, we made it difficult for ourselves. We boiled some coffee and laced the covers by hand. As a result, the lettering has been burnt into our non-existent retinas forever. But we and our non-existent ophthalmologist are happy: All colour, nothing fishy!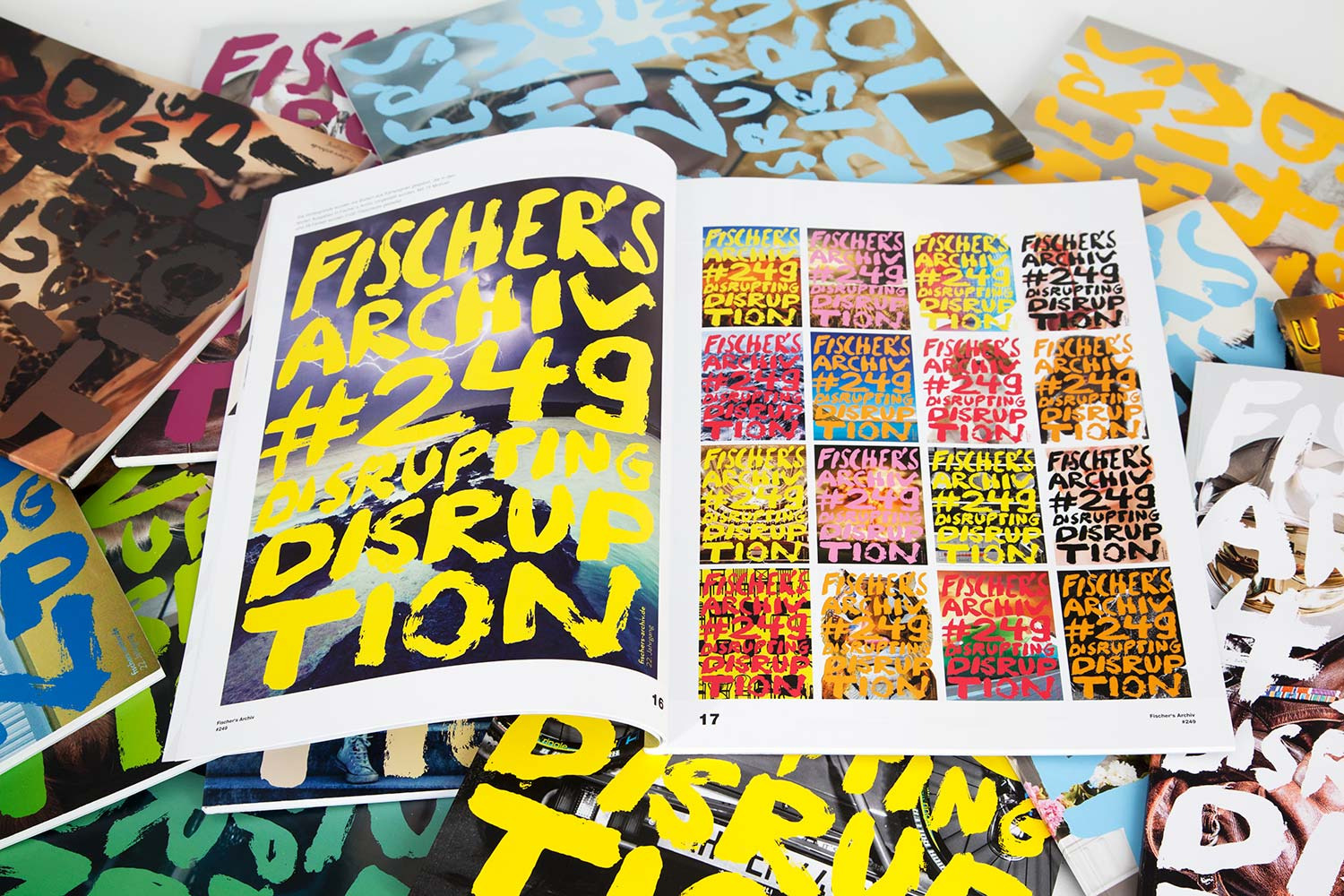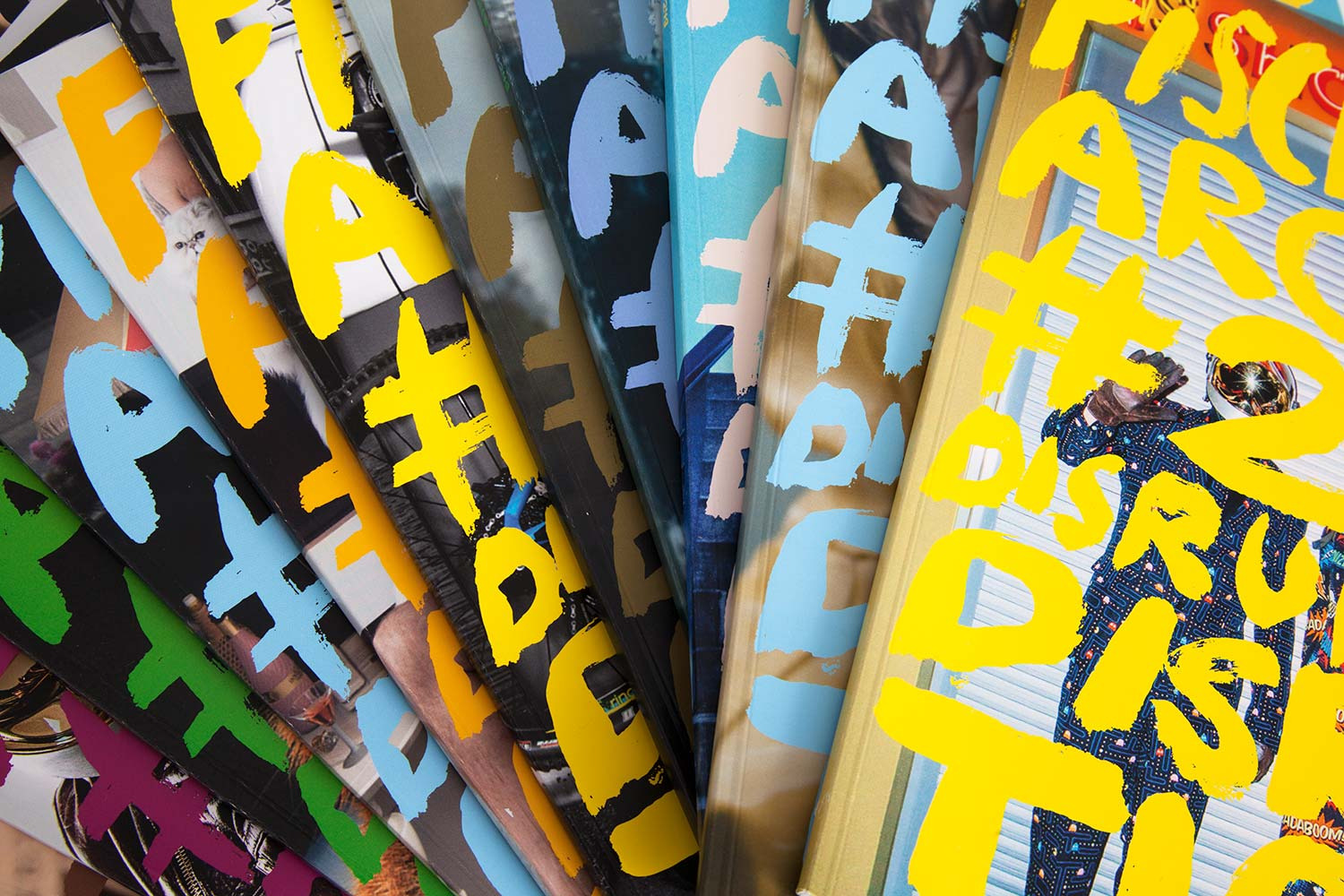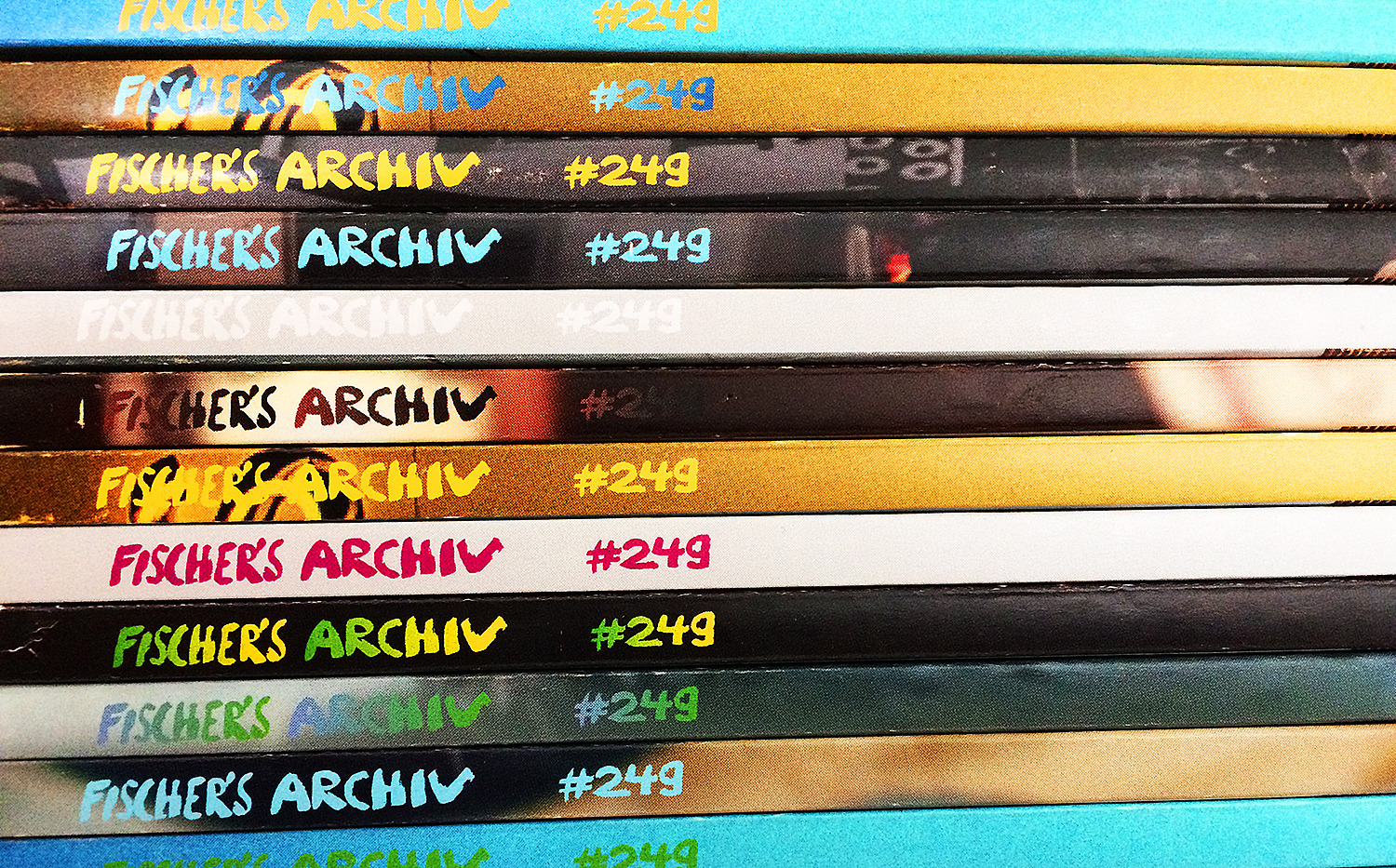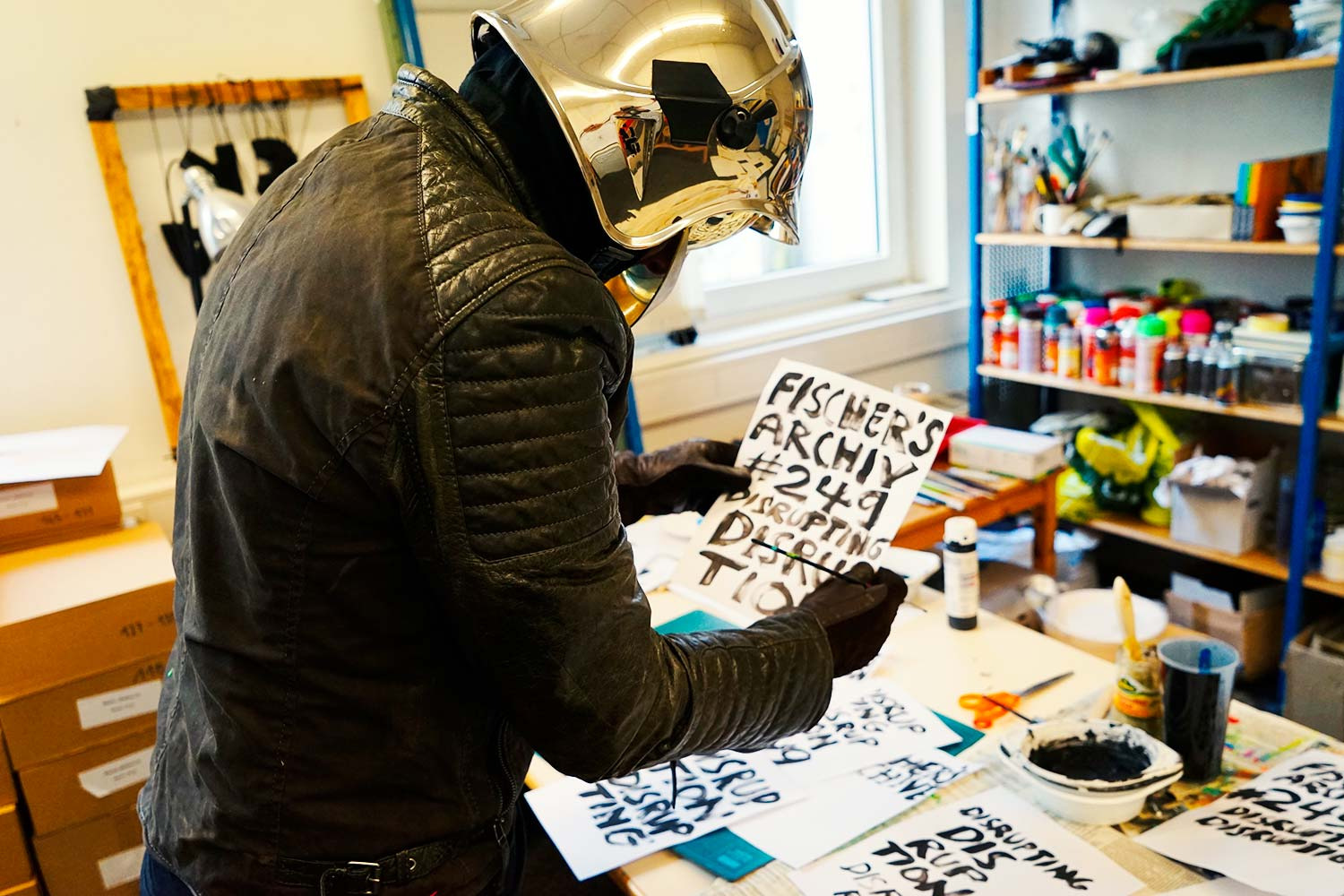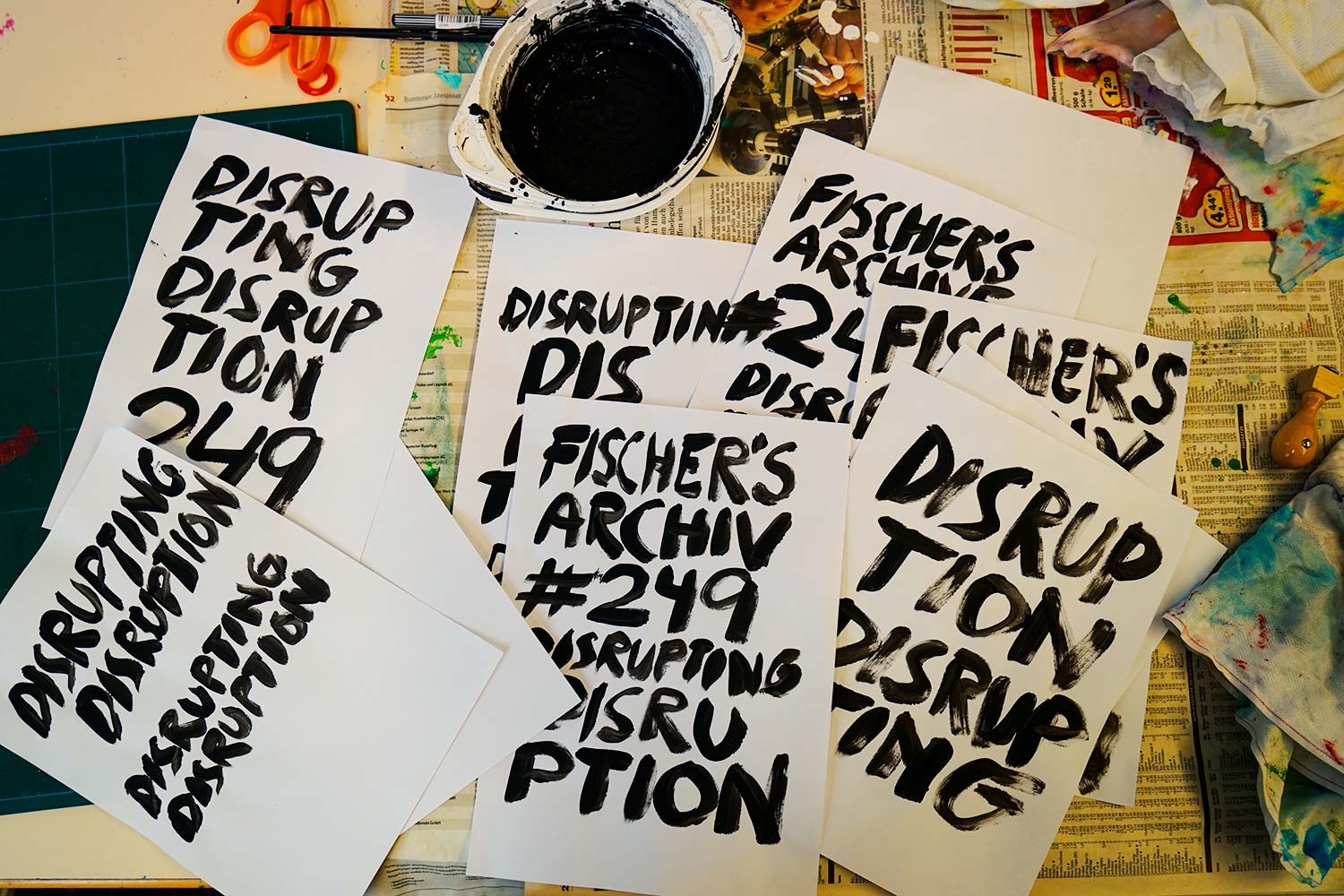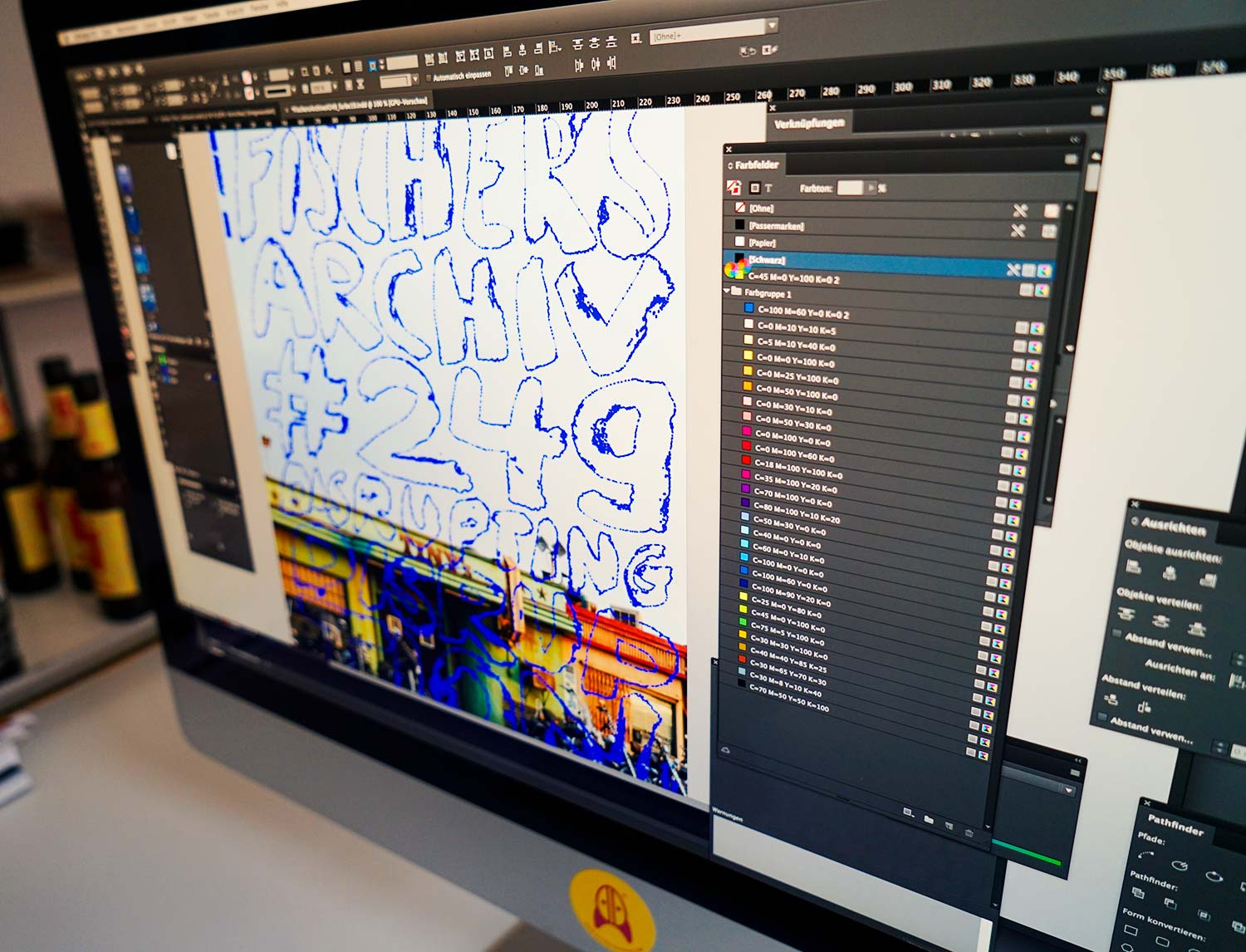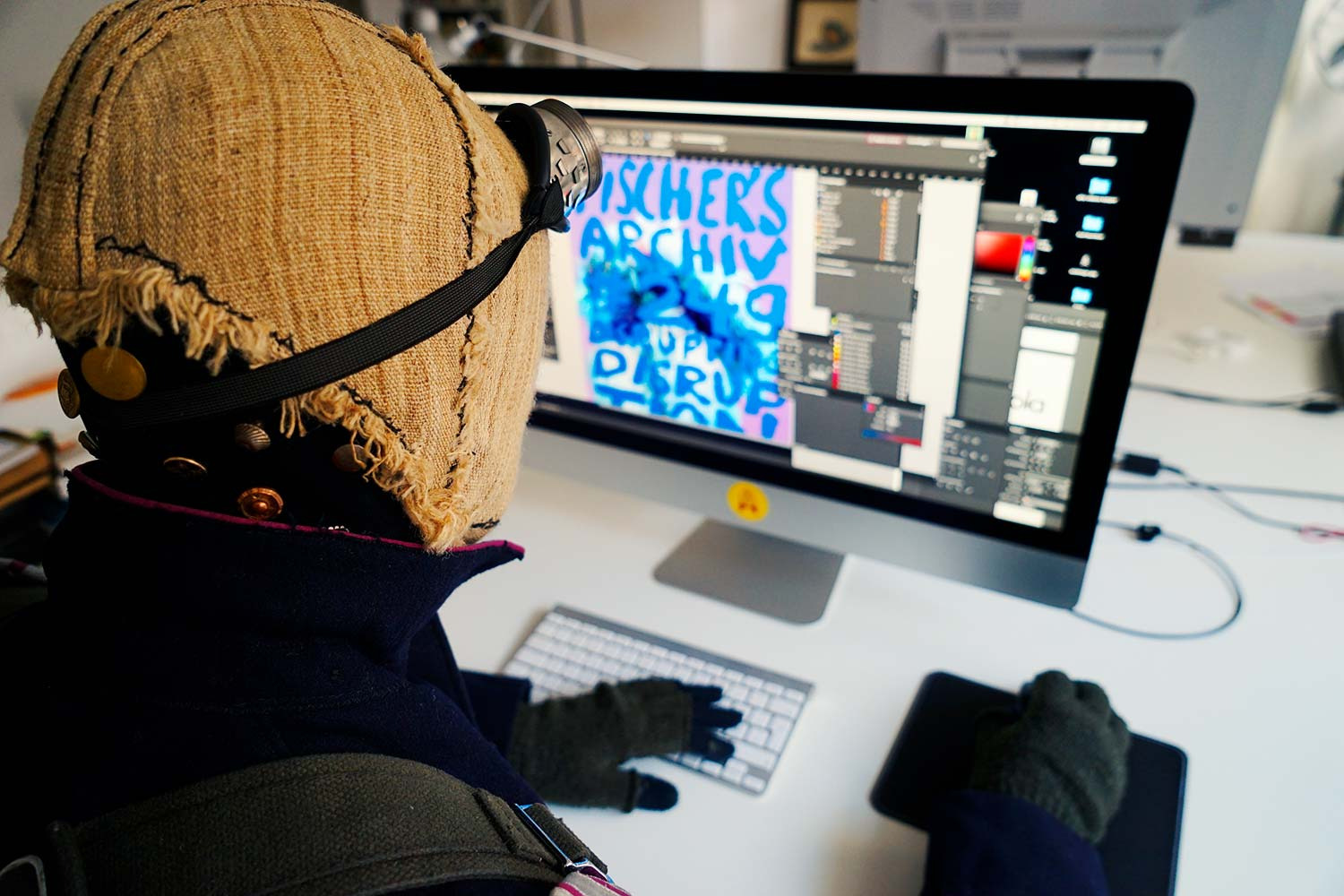 MORE STUFF
Loading...