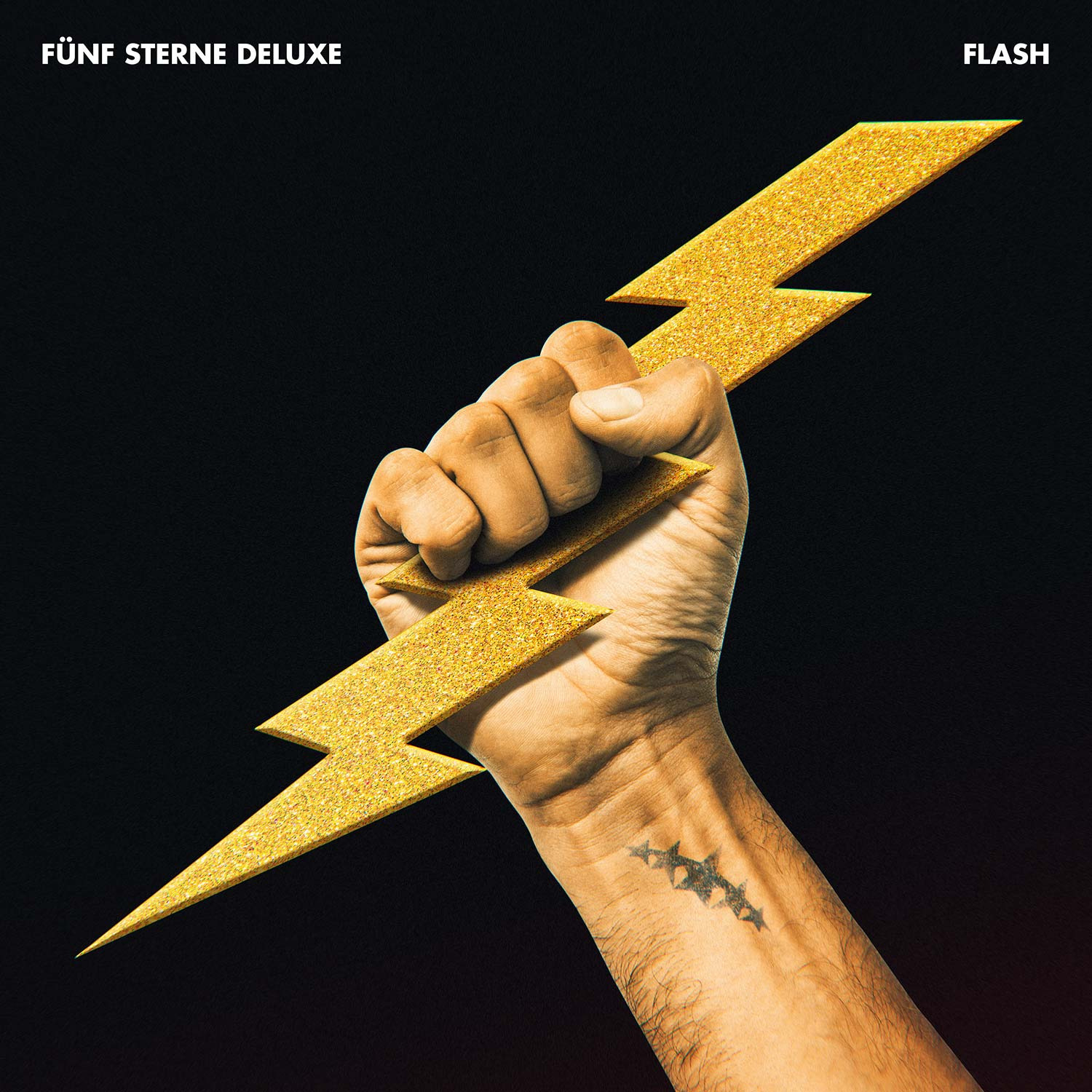 Fünf Sterne Deluxe. Flash.
Ächzend und mit Knirschknochen erhob sich Ramses der Achte aus dem Bett. Schlaftrunken schmatzend eierte er durch den Raum, stützte sich dann auf dem Fenstersims ab. Aus geröteten Augen warf er einen Blick über sein Land. Irisierend brach sich die Mittagssonne in den glucksenden Gewässern des Nil. Der Pharao plierte eine Weile hin, wandte sich dann ab und seufzte: "Schon ganz tight, aber hochkantig flashen tut mich dann doch eher die neue
Fünf Sterne Deluxe
-Pladde".
Sie haben extra bis zu ihrem dritten Album mit ihrem Comeback gewartet, um der Welt den Flash zu bringen. Klärchen, dass Rocket & Wink da ordentlich in die Tiefe gehen mussten, um dem Anlass gerecht zu werden. Und was ist jabidde tiefer als 2D? Vinyl-Fold-PopUp-Flash-3D, real & fake Brillen-4D in der Deluxe Box und überhaupt alles, was Marketingmenschen gut schlafen lässt.
Flash for Fans, 5SD!
Groaning and with crunchy bones, Ramses the Eighth rose from his bed. Munching sleepy, he squiggled across the room, then supported himself on the window sill. Out of reddened eyes, he glanced at his country. Iridescent, the midday sun broke in the gurgling waters of the Nile. The pharaoh gazed for a while, then turned away and sighed: "Aight, but the new Fünf Sterne Deluxe Pladde is what really flashes me".

They waited until their third album with their comeback to bring the flash to the world. Clearly, Rocket & Wink had to go deep down in order to rise up to the occasion. And what's deeper than 2D? Vinyl-Fold-PopUp-Flash-3D, real & fake glasses-4D in the deluxe set and everything that makes marketing people sleep well.
Flash for fans, 5SD!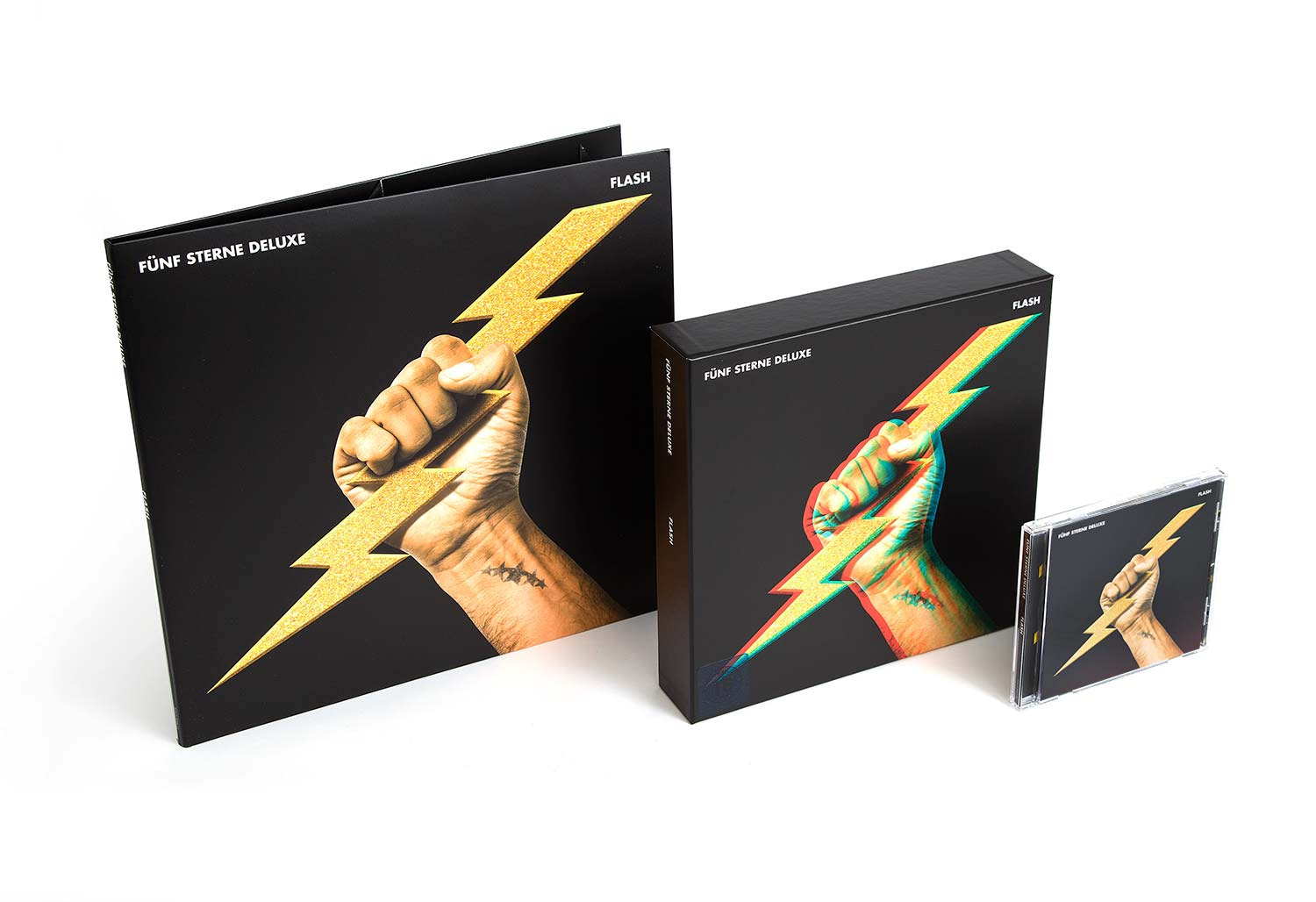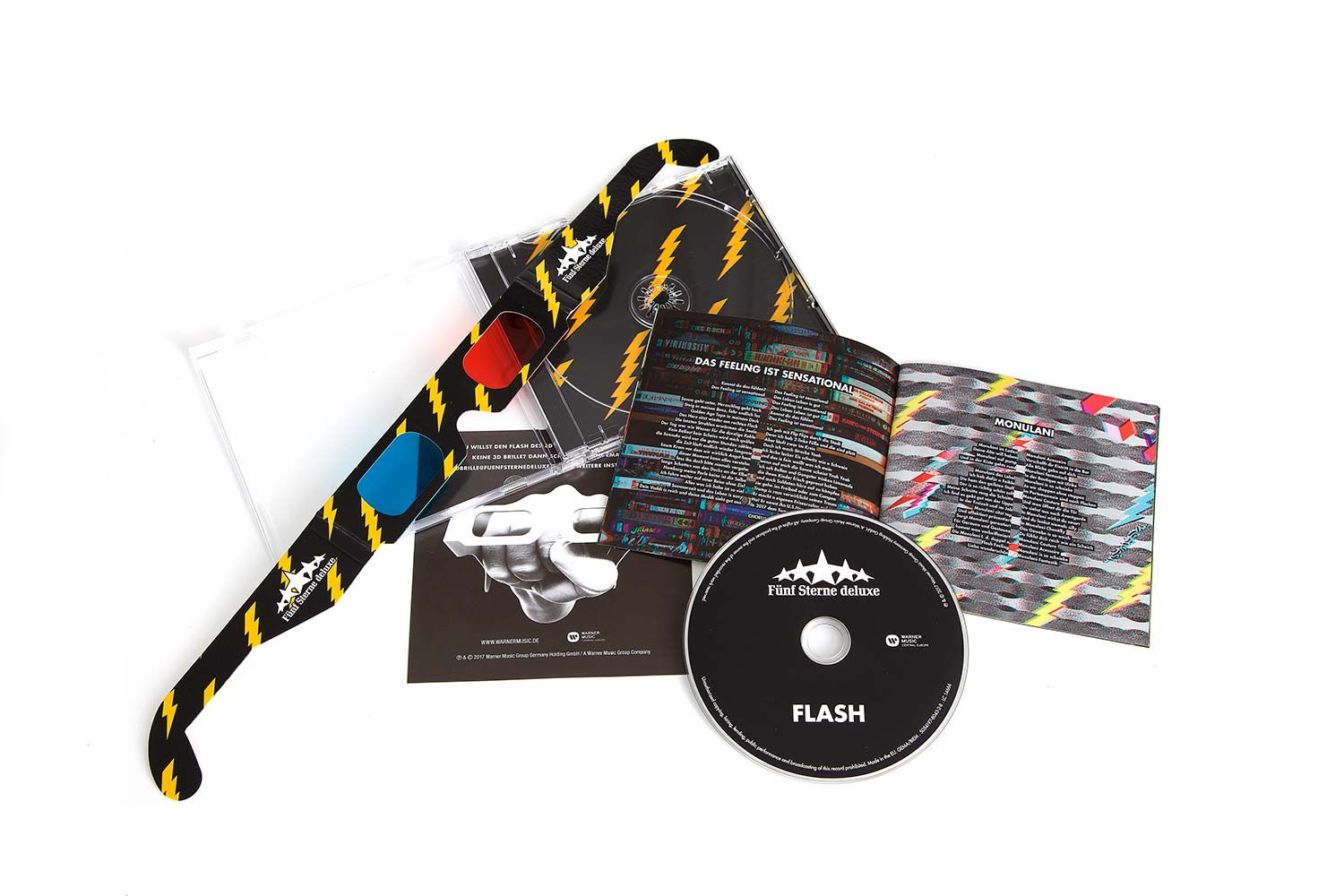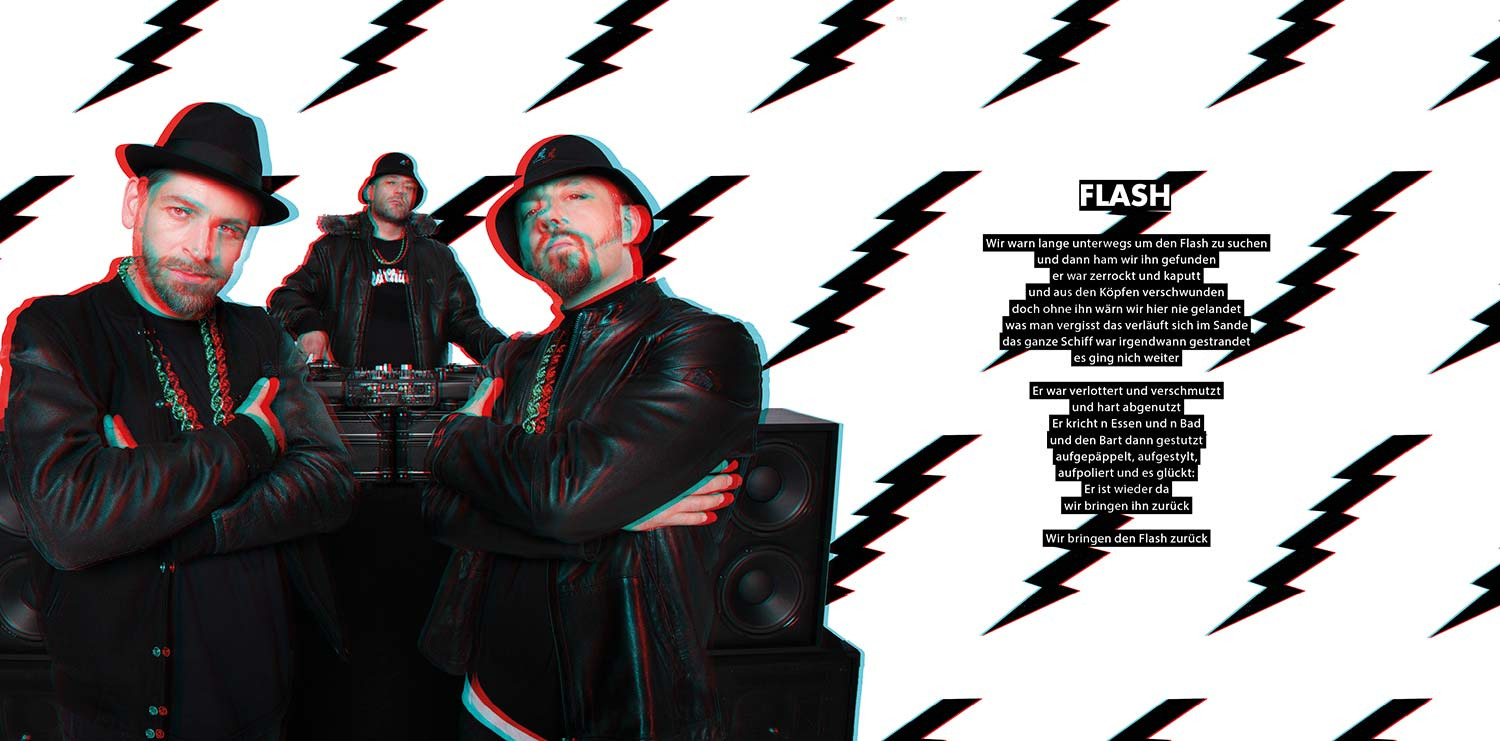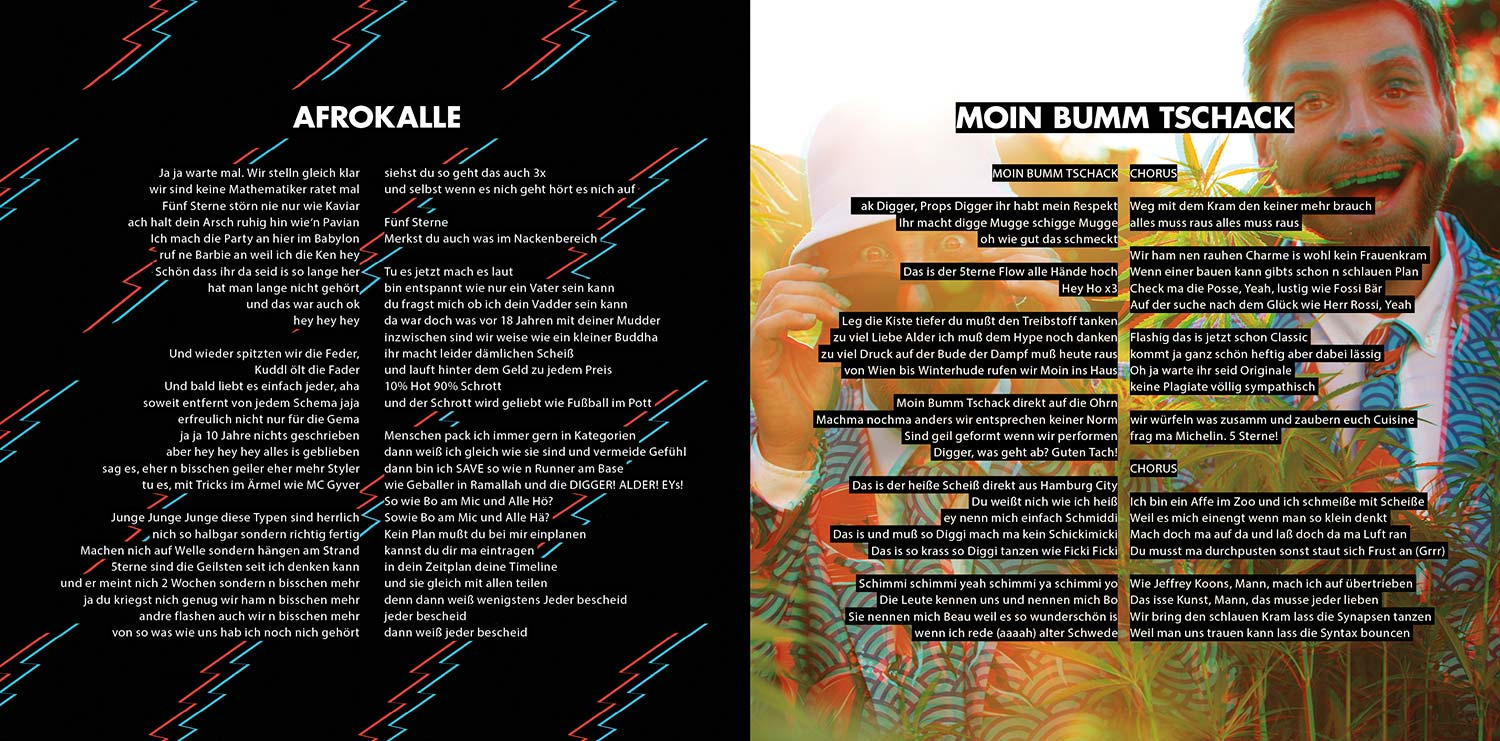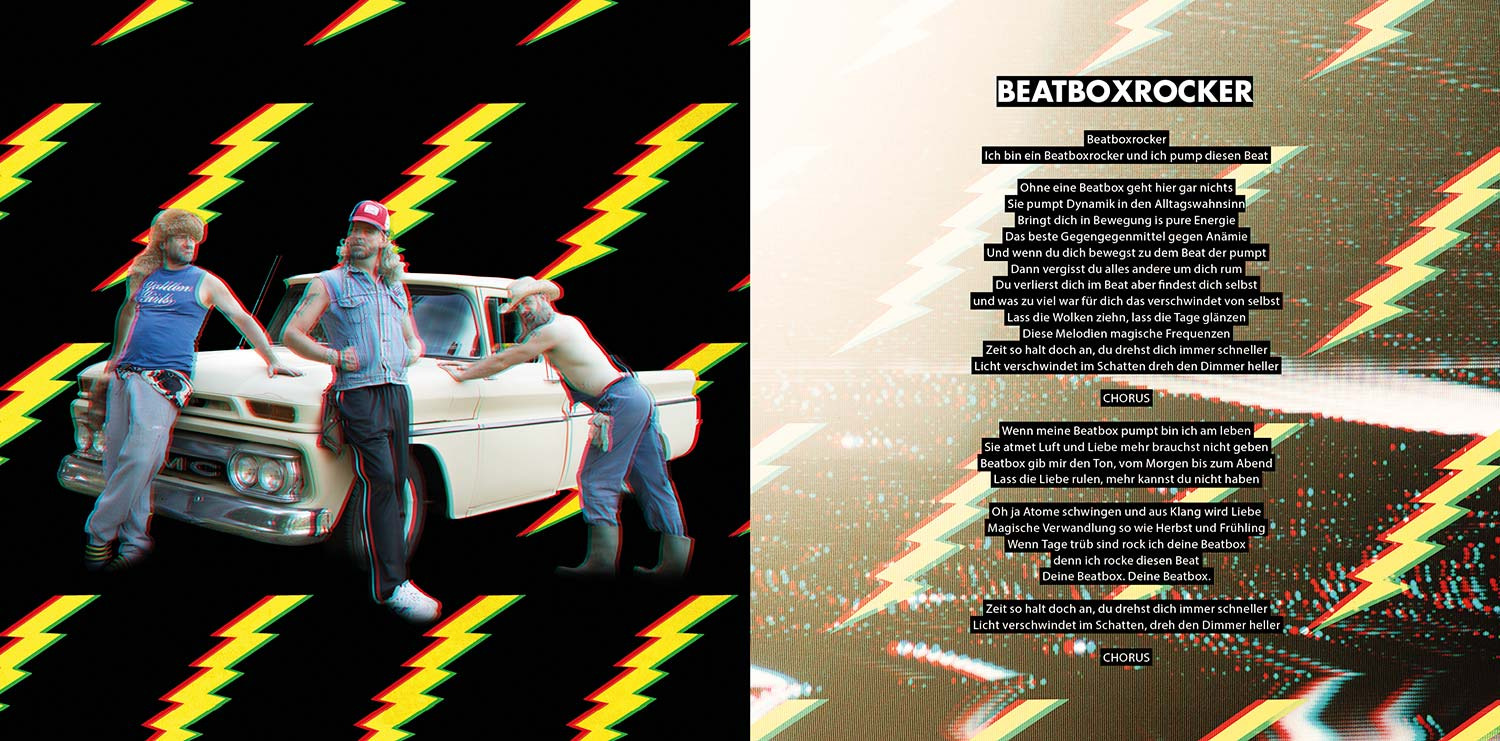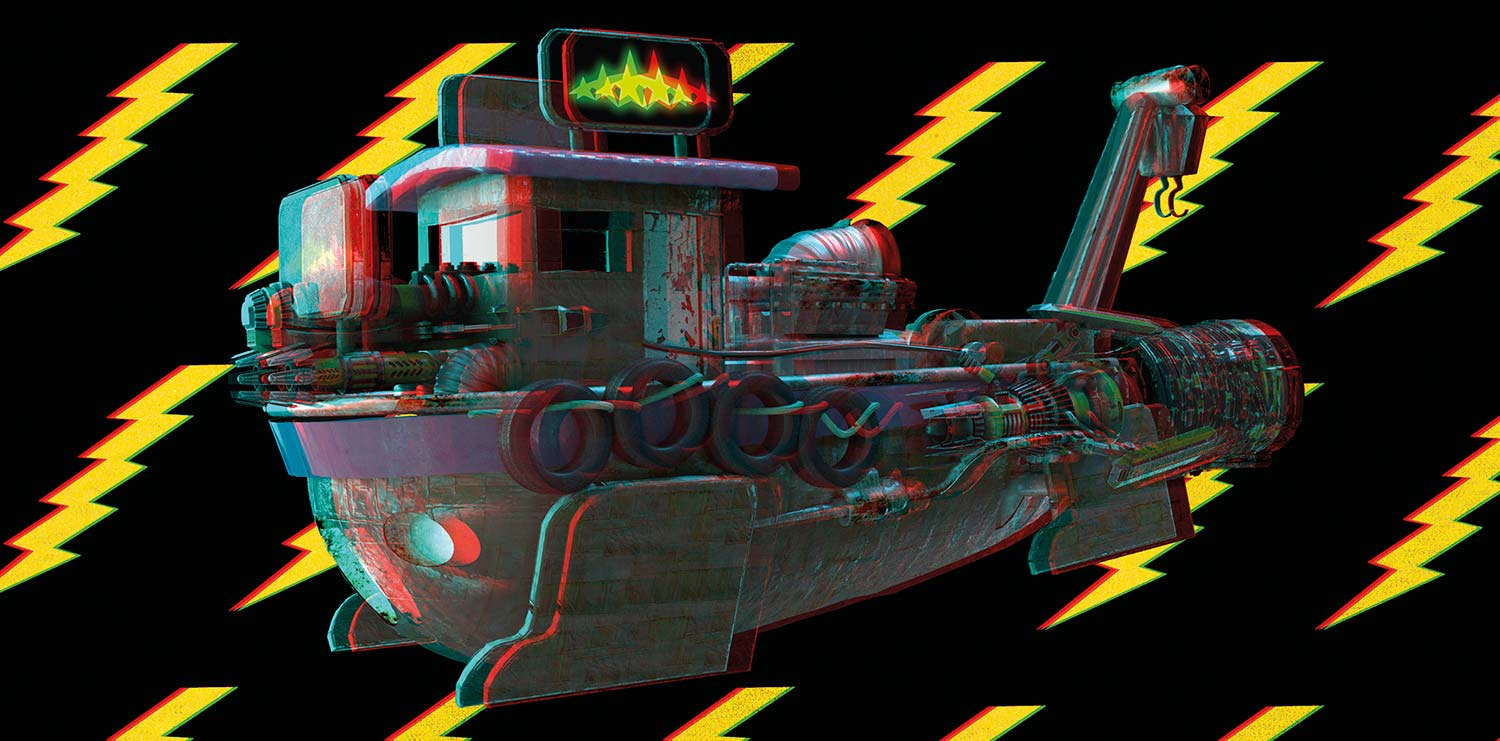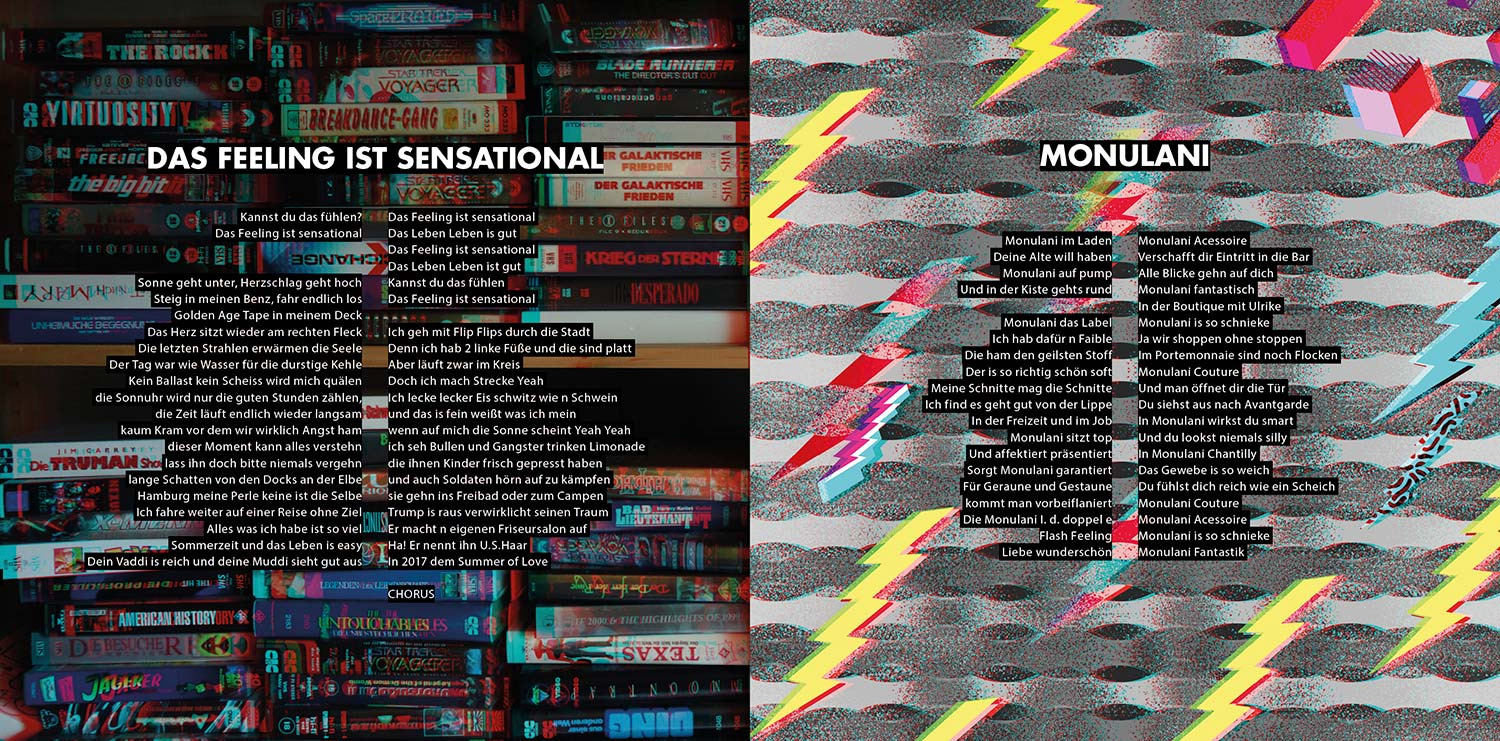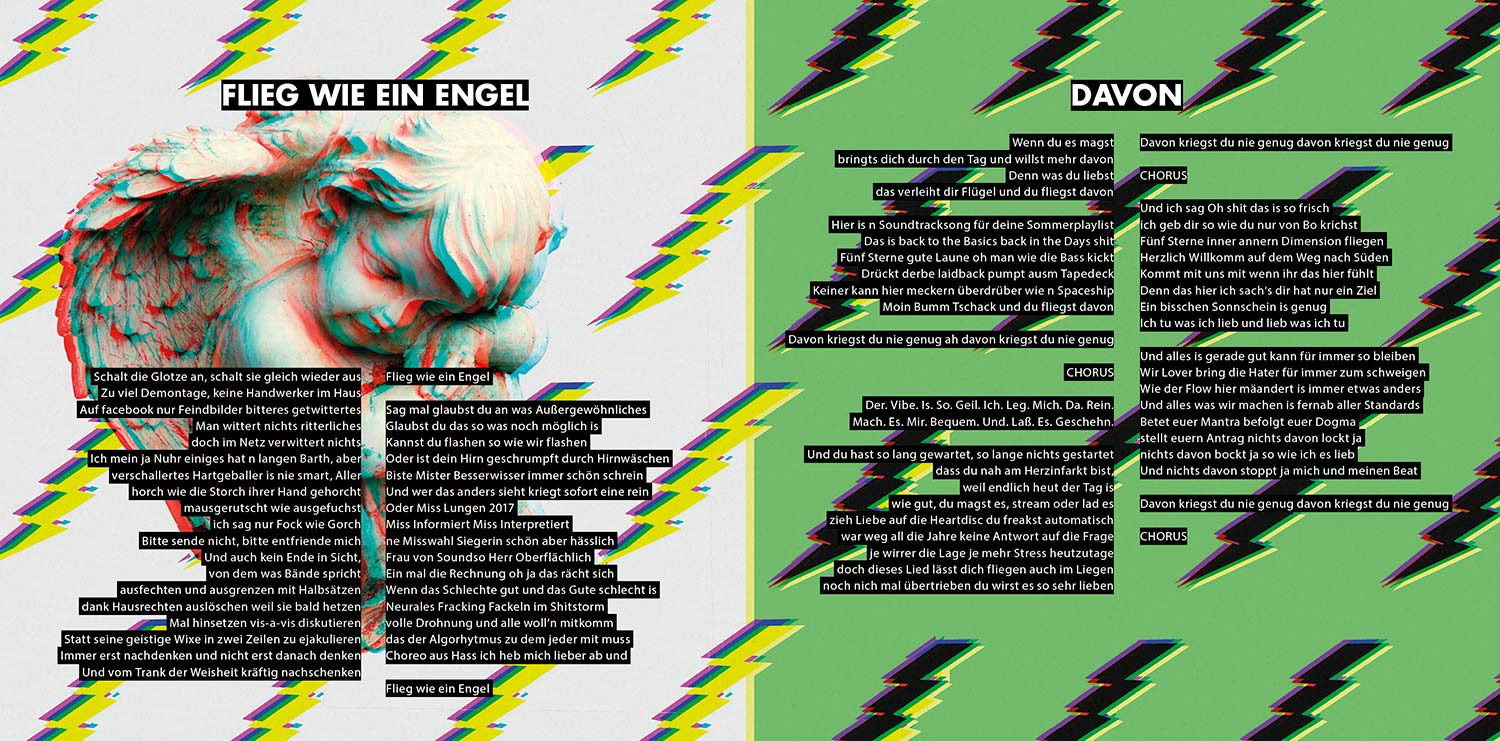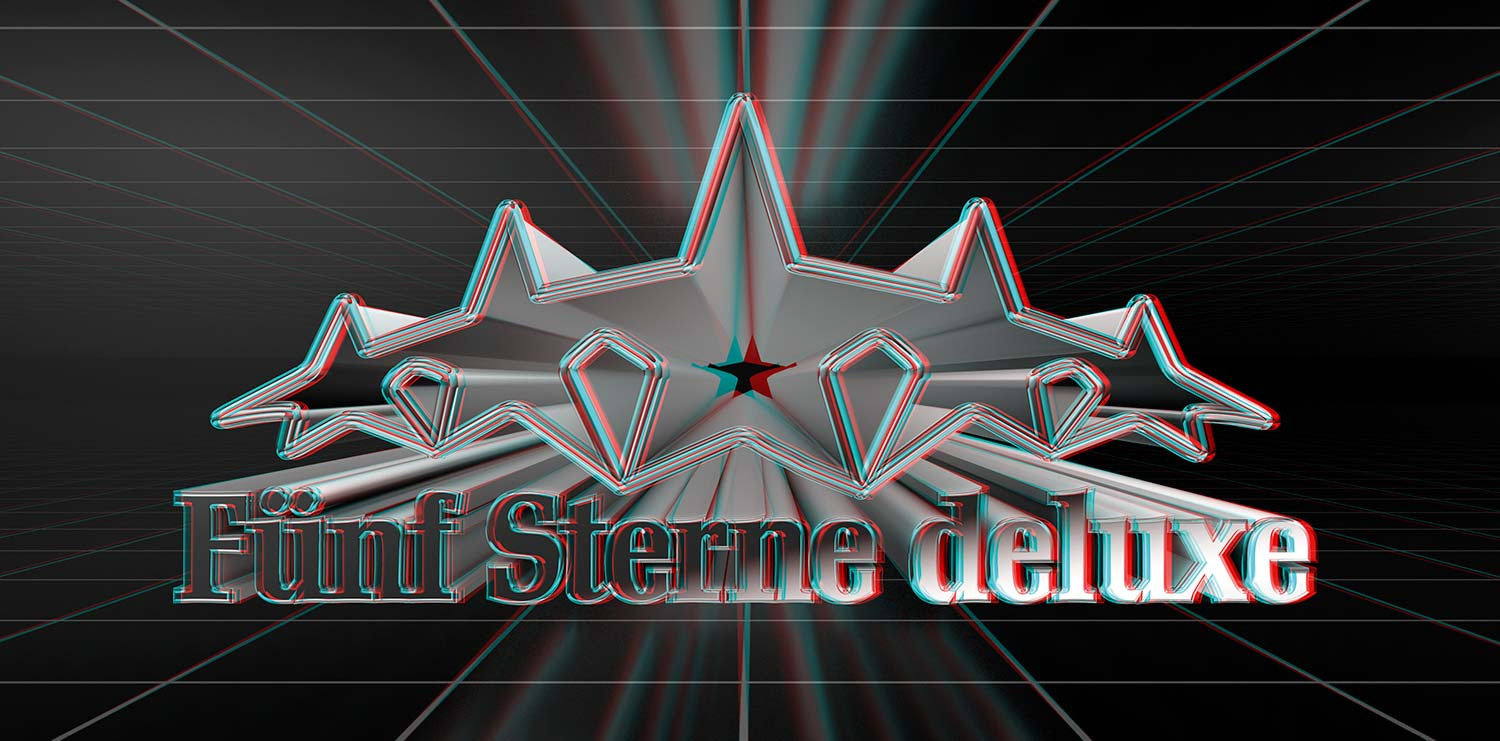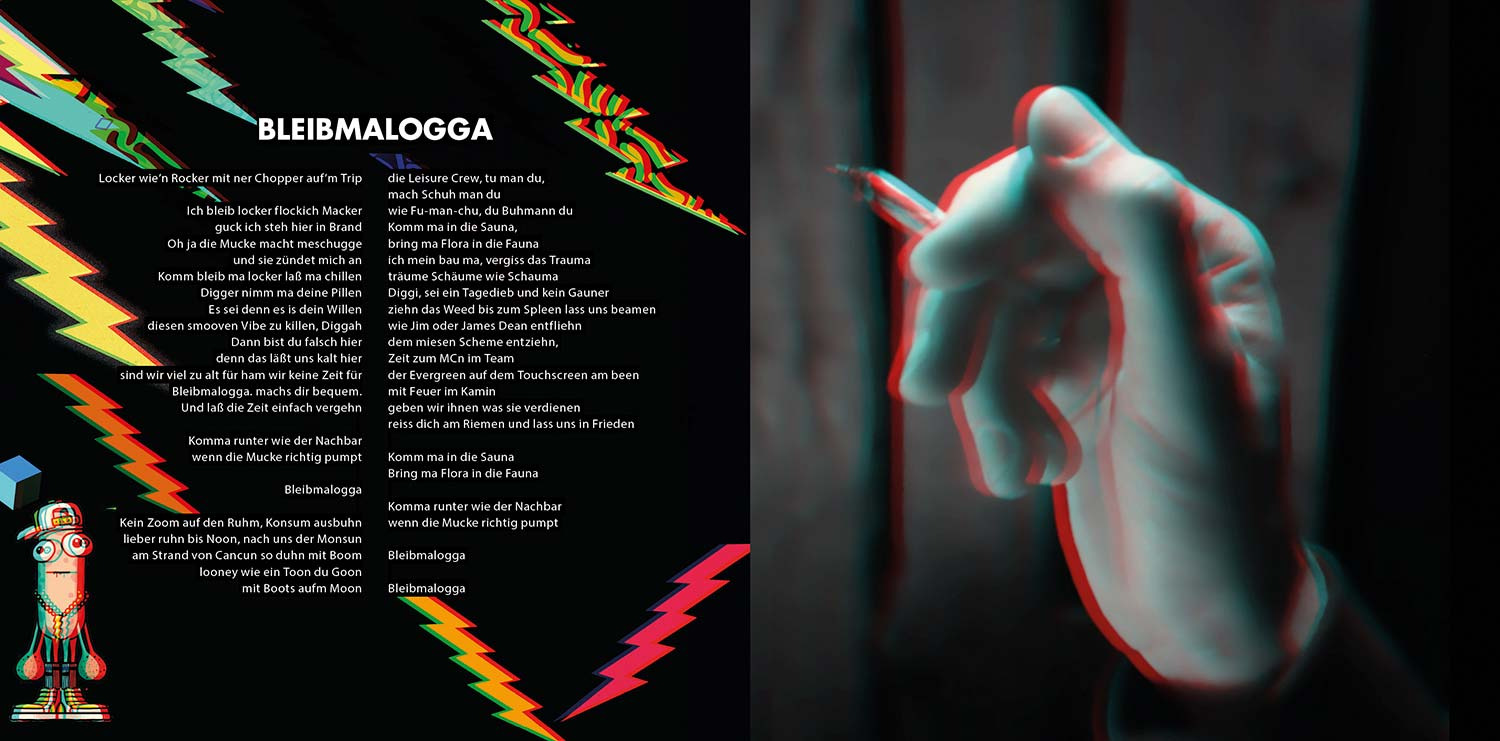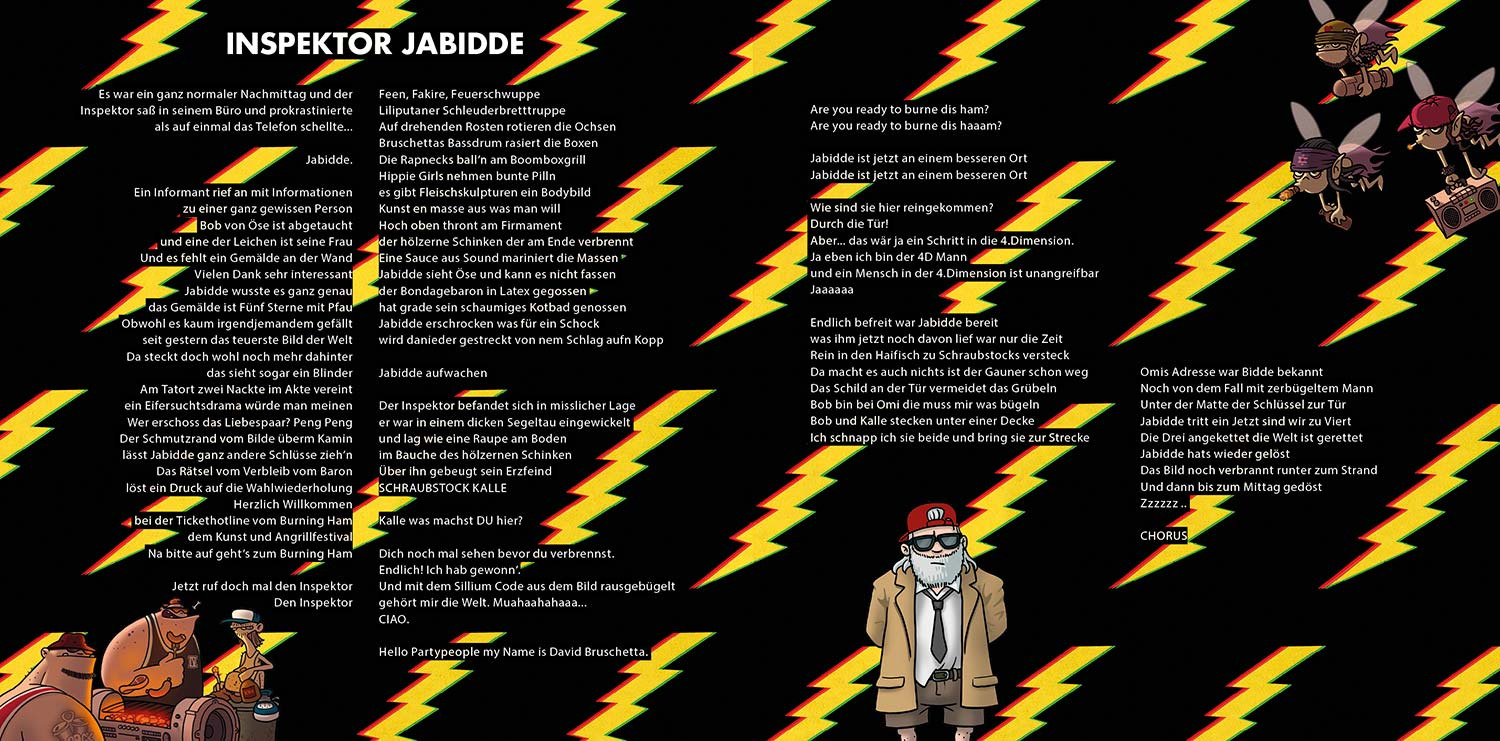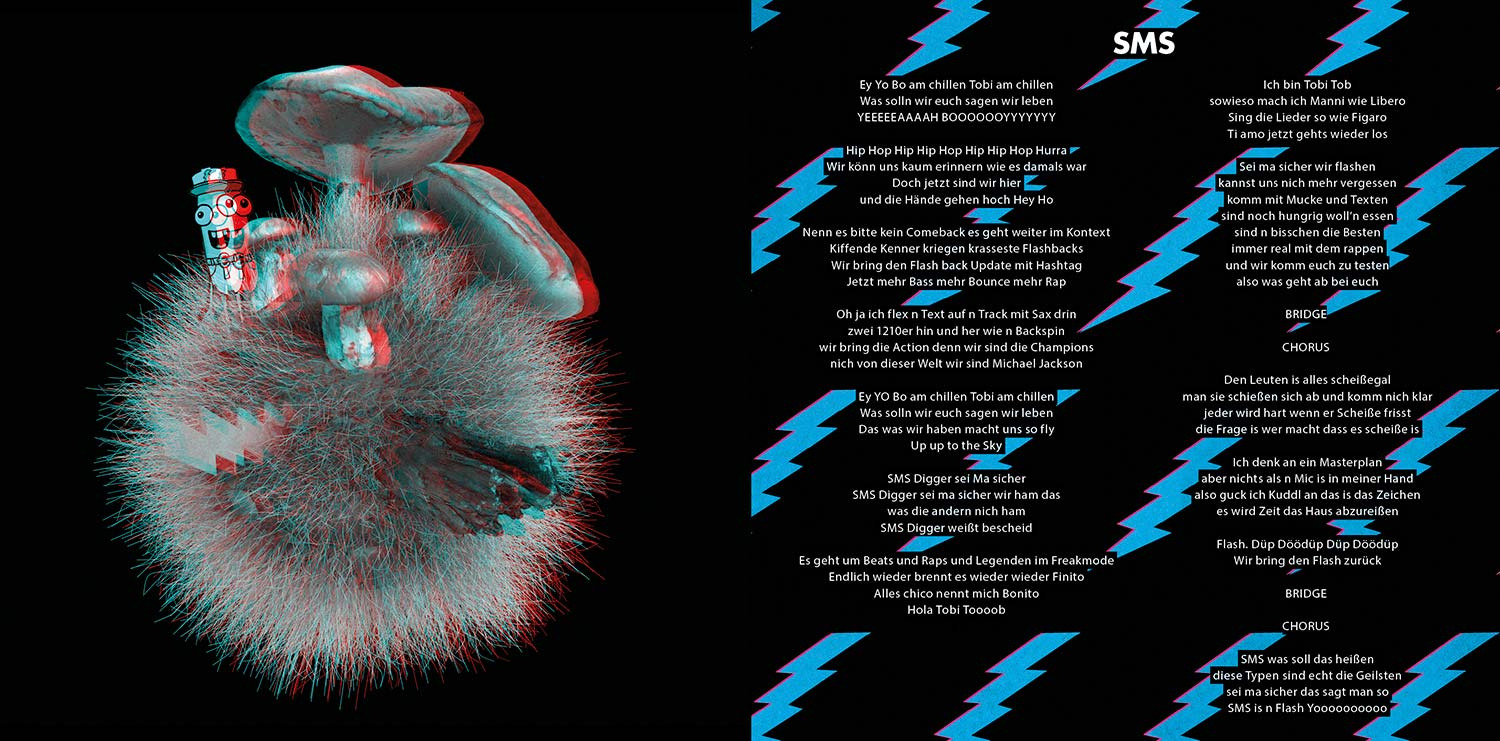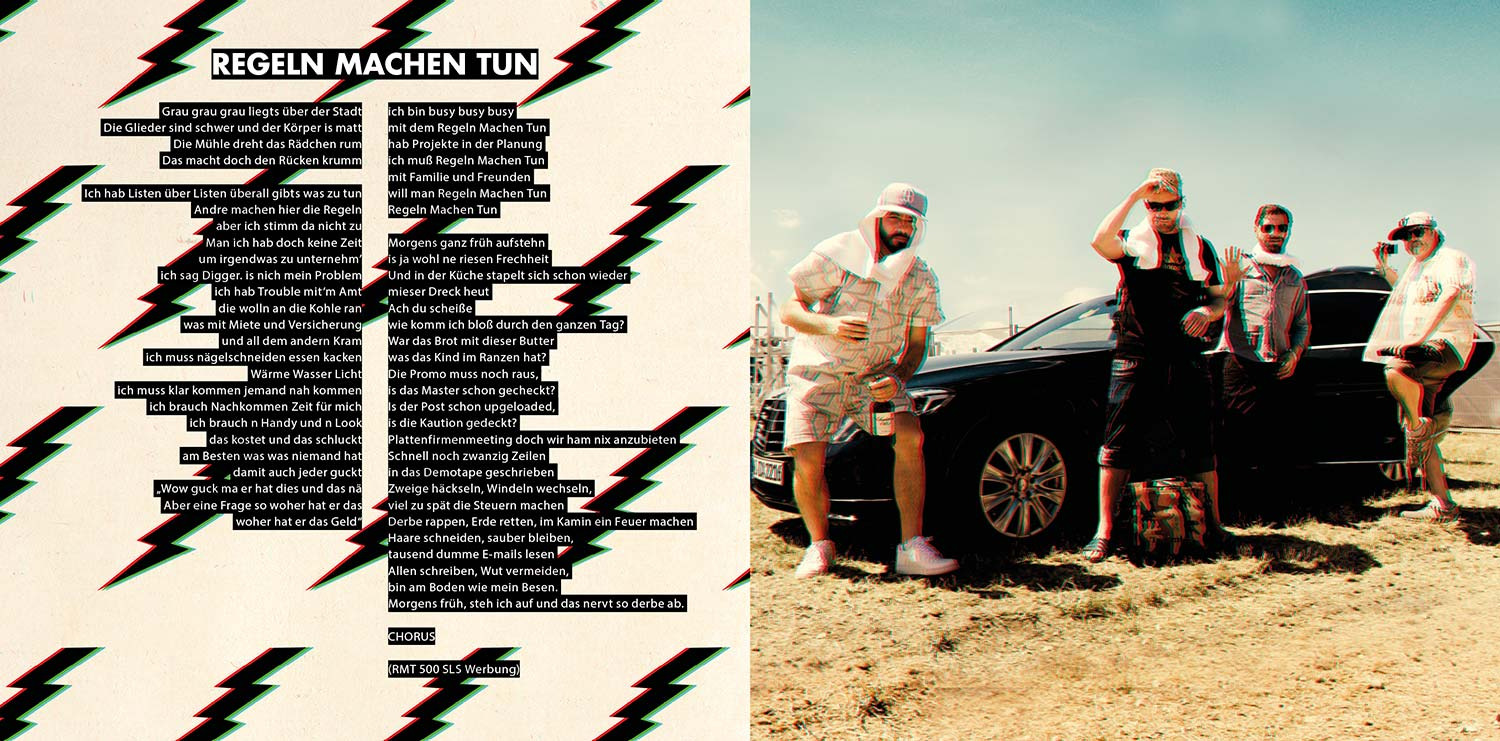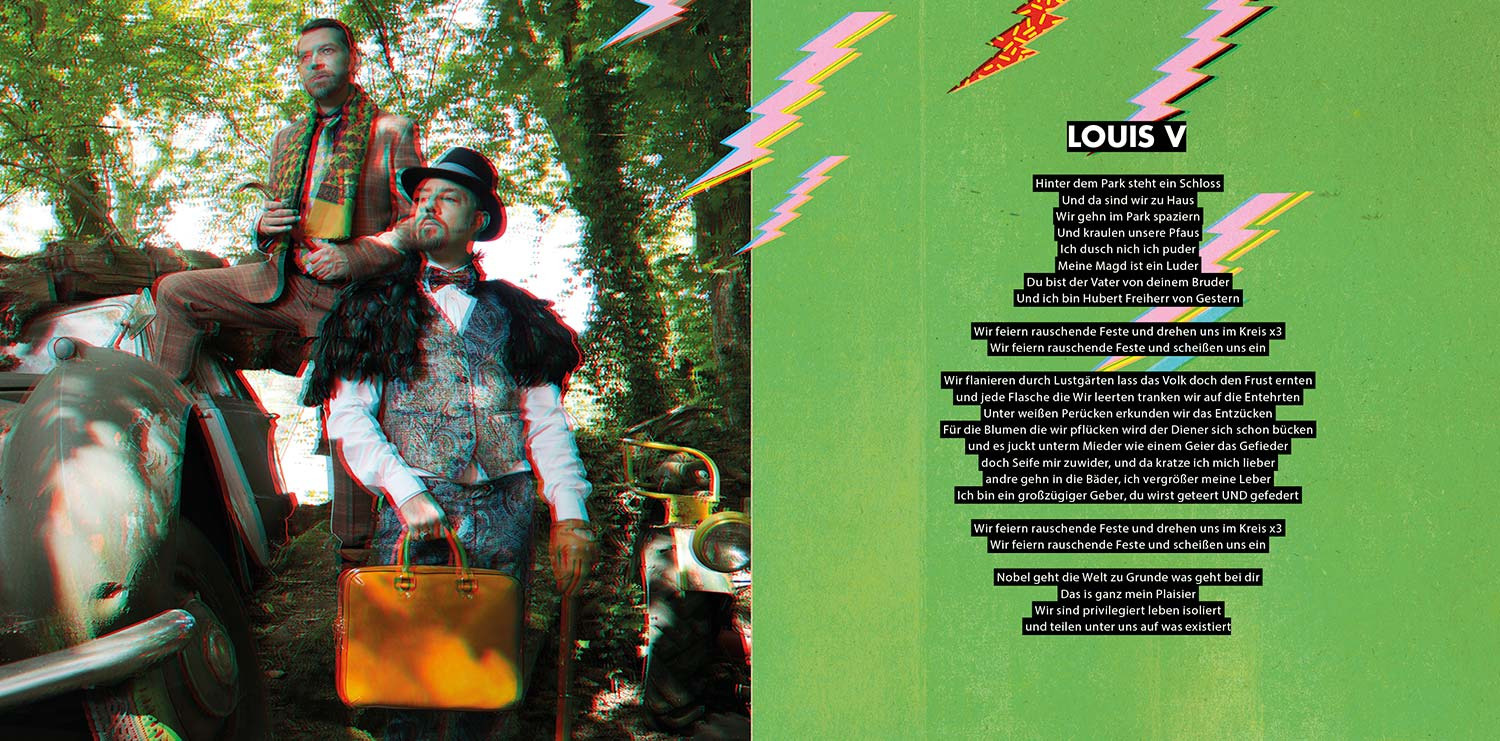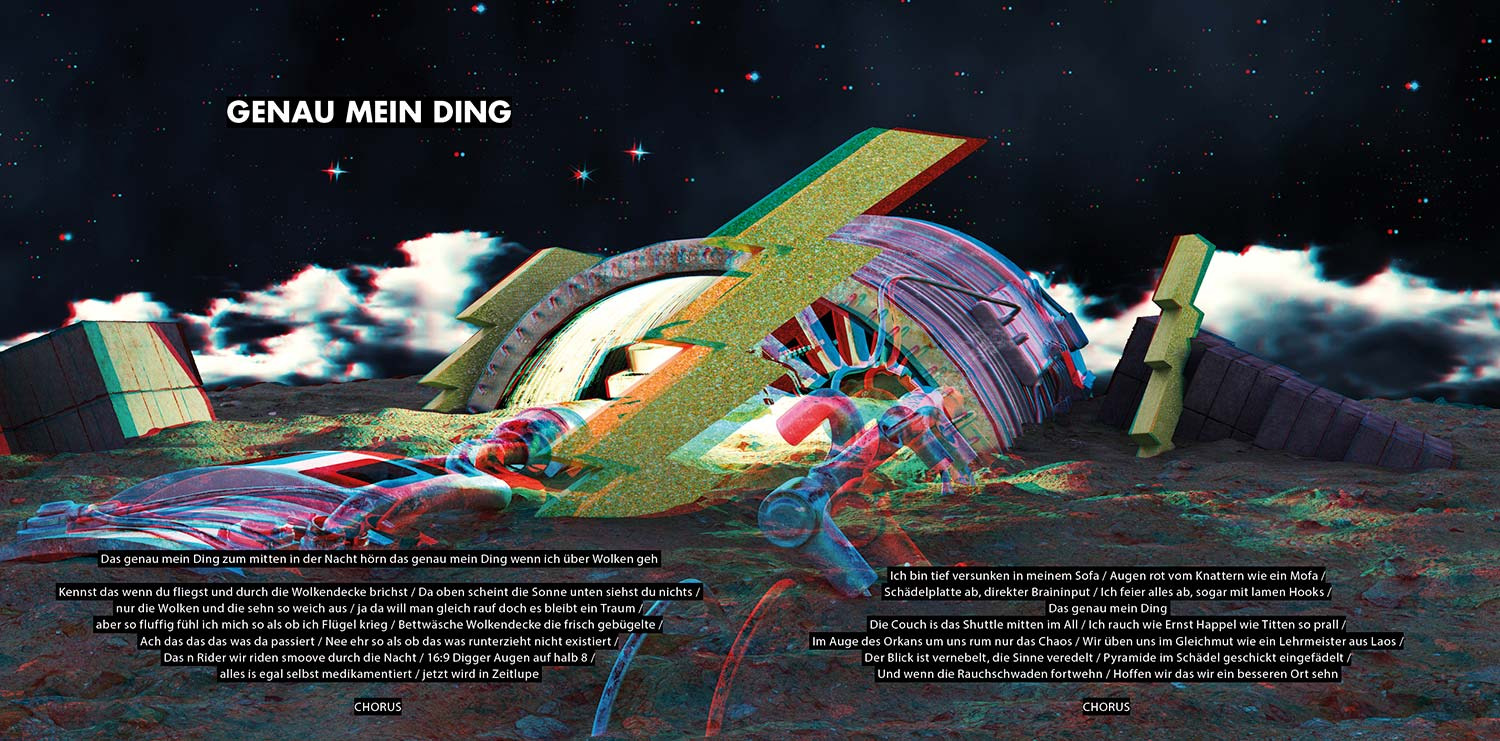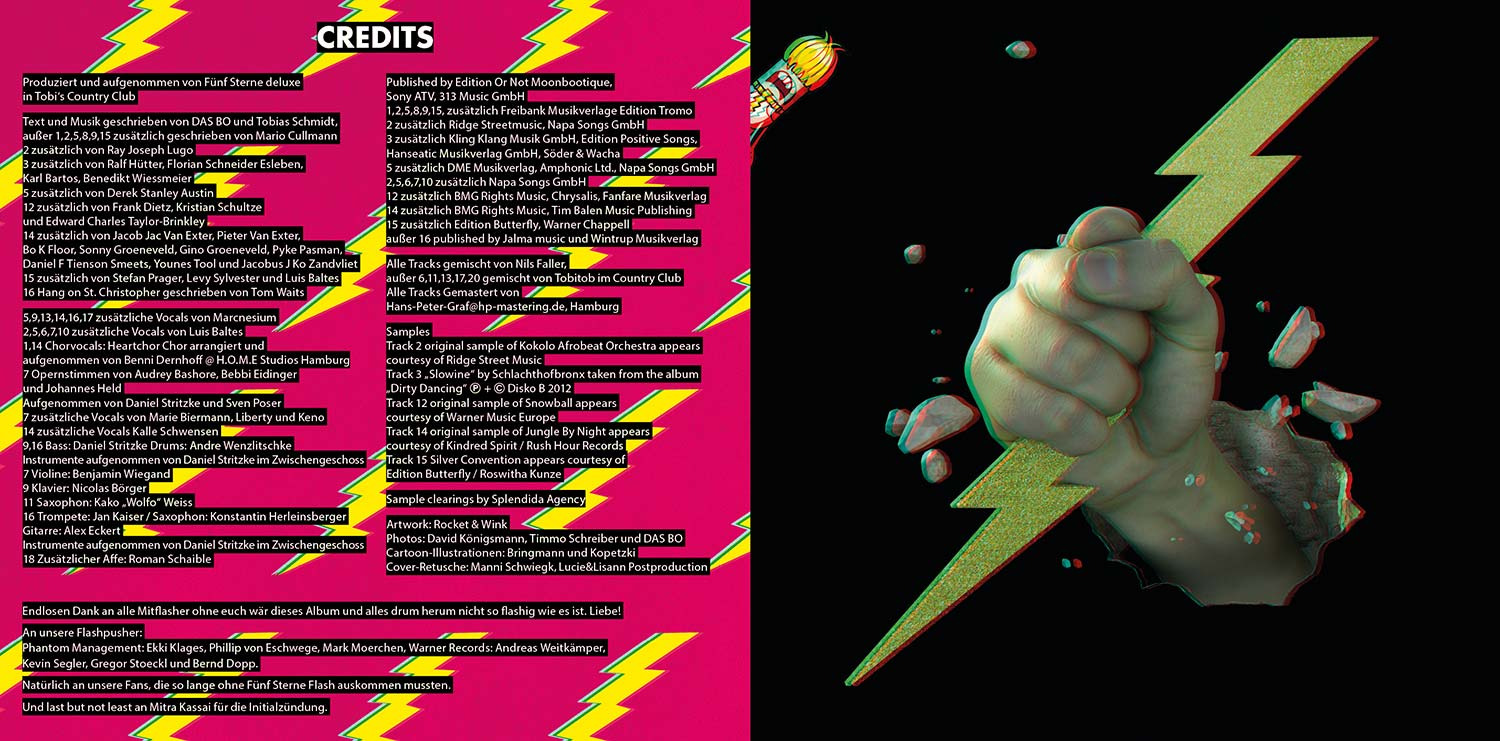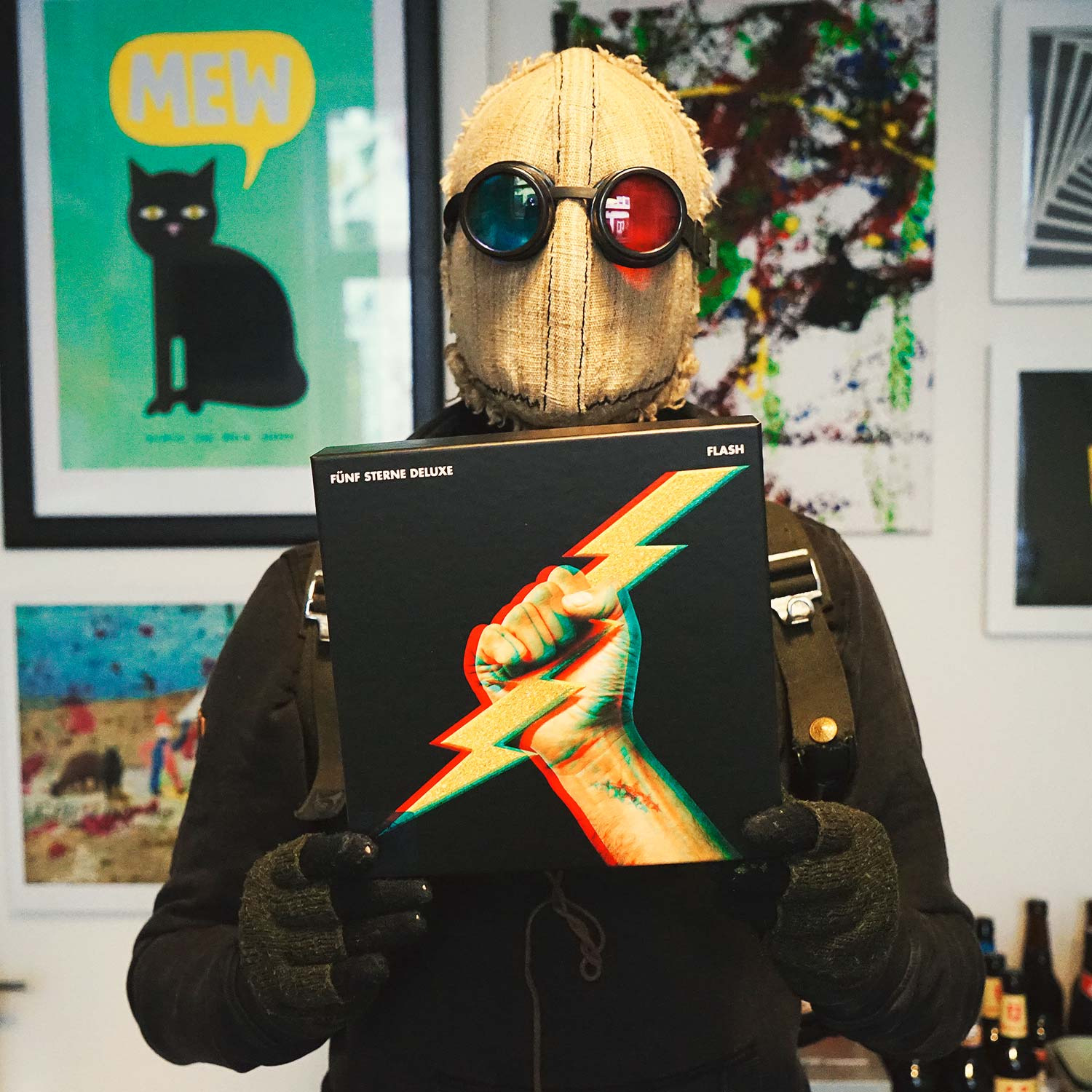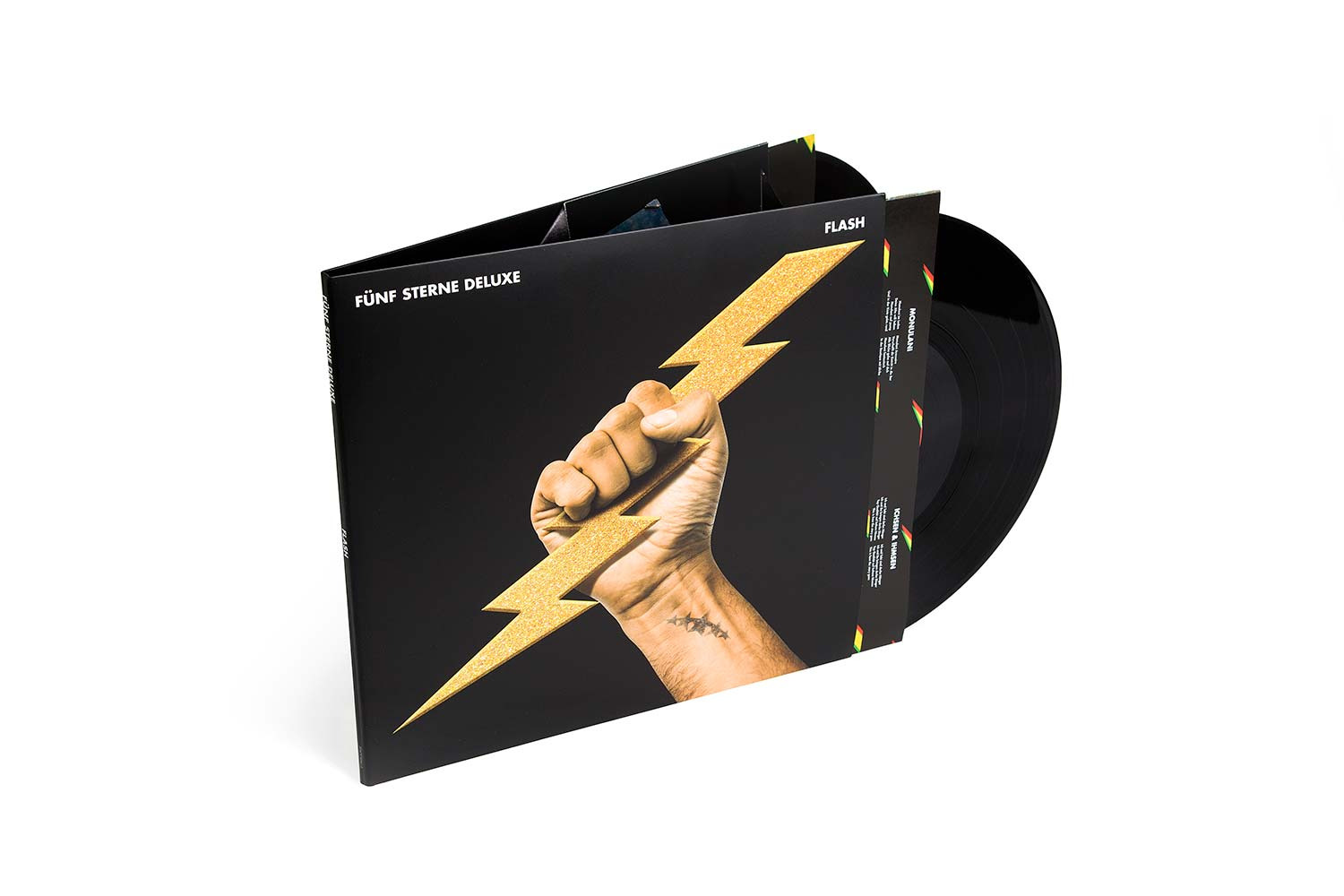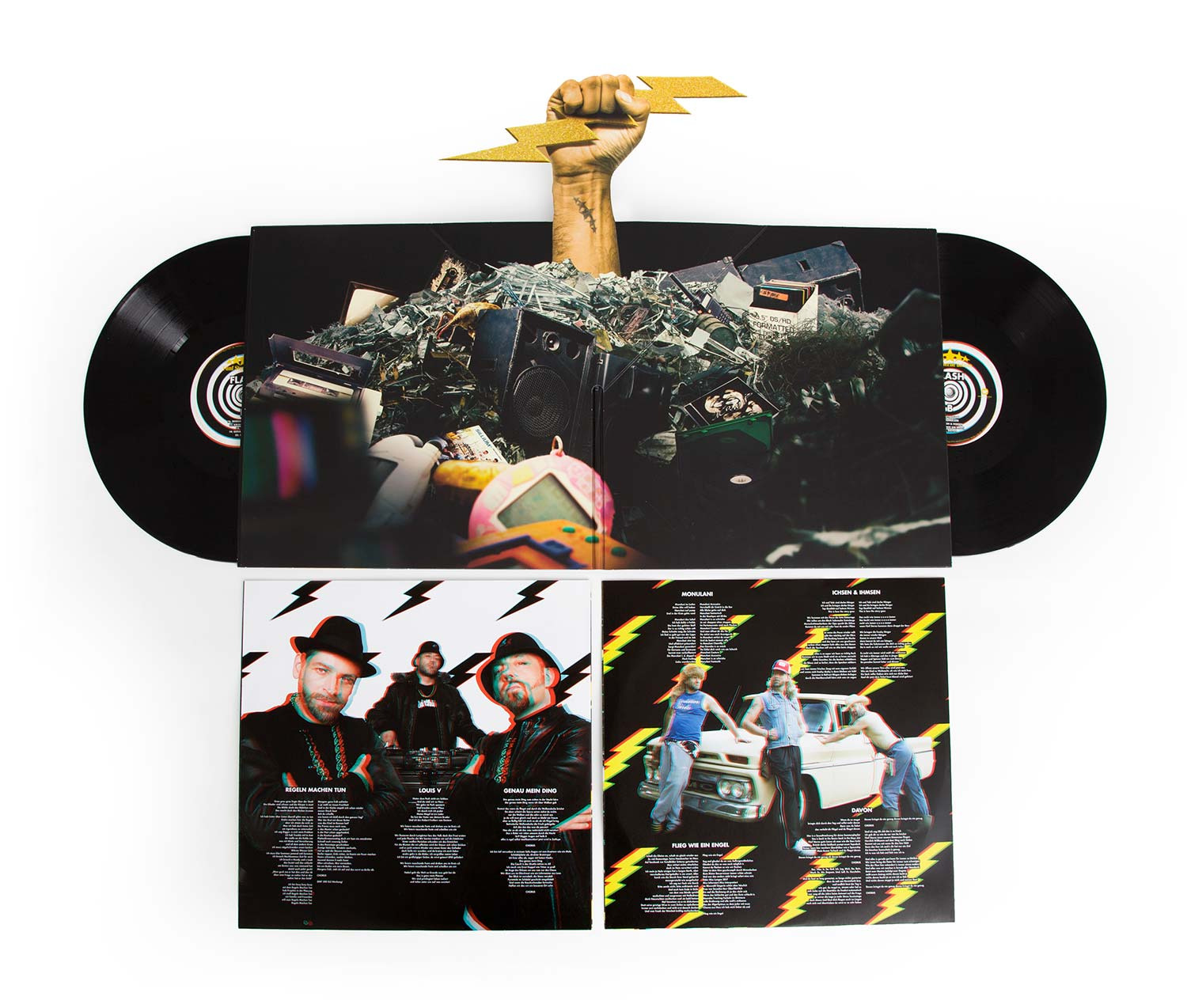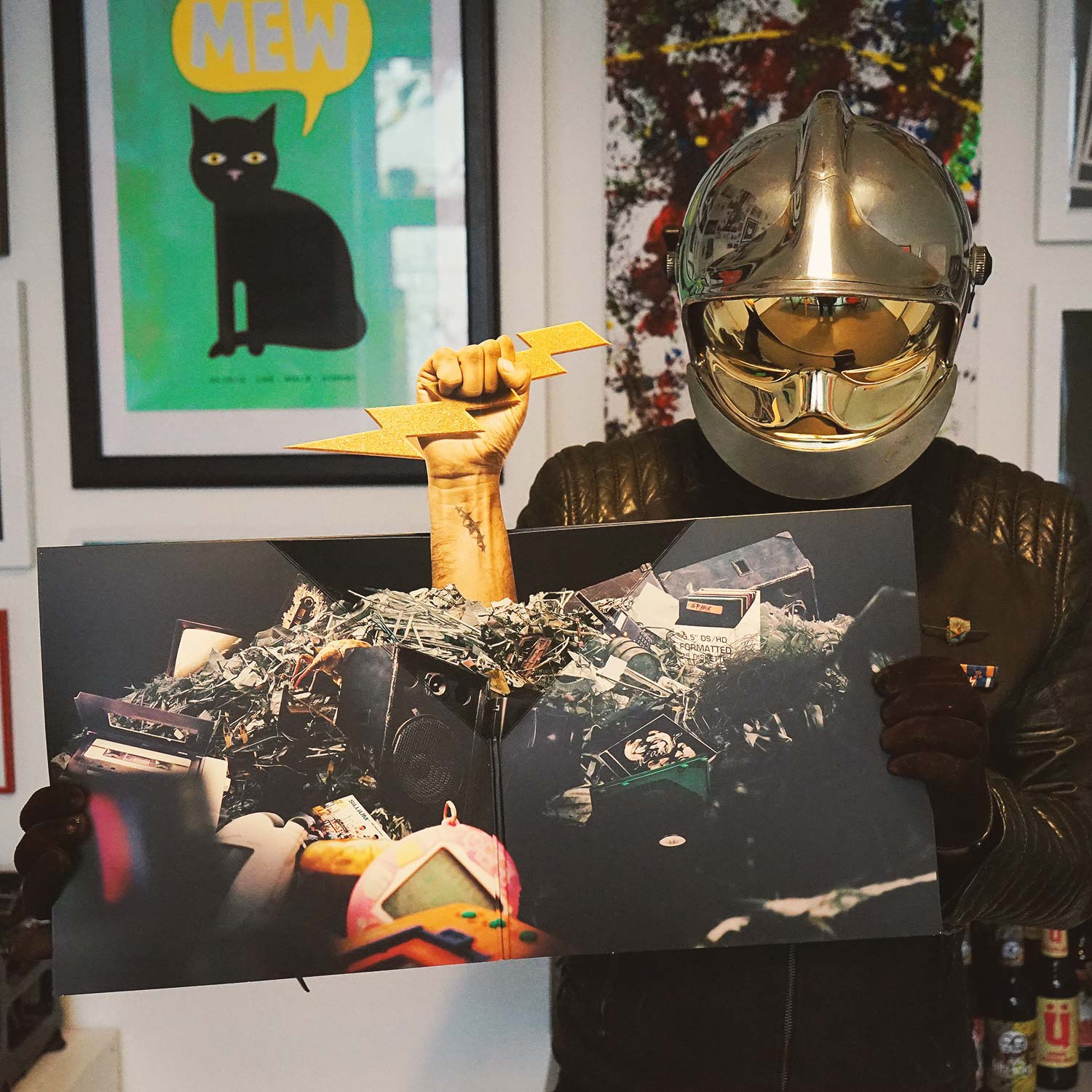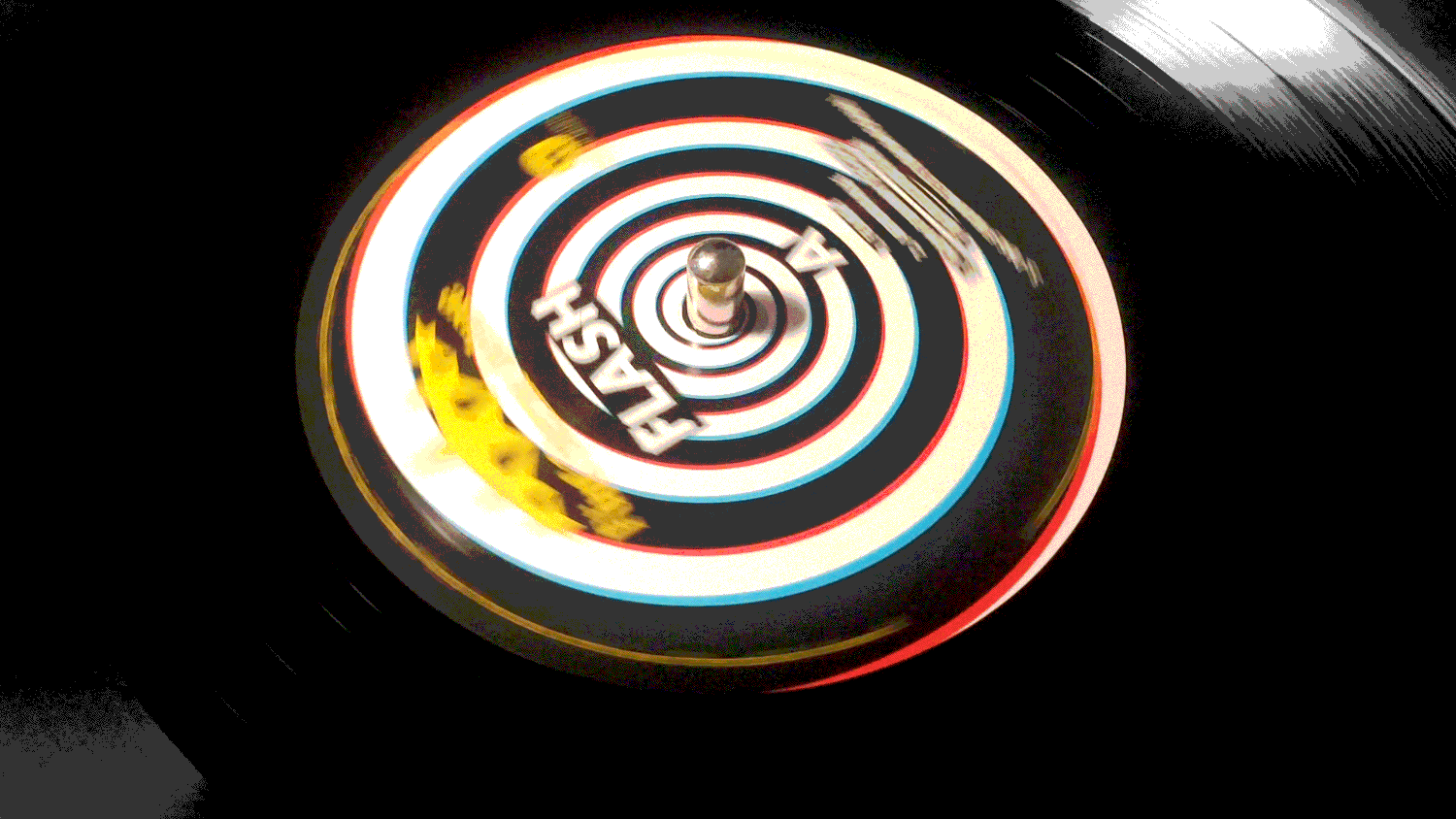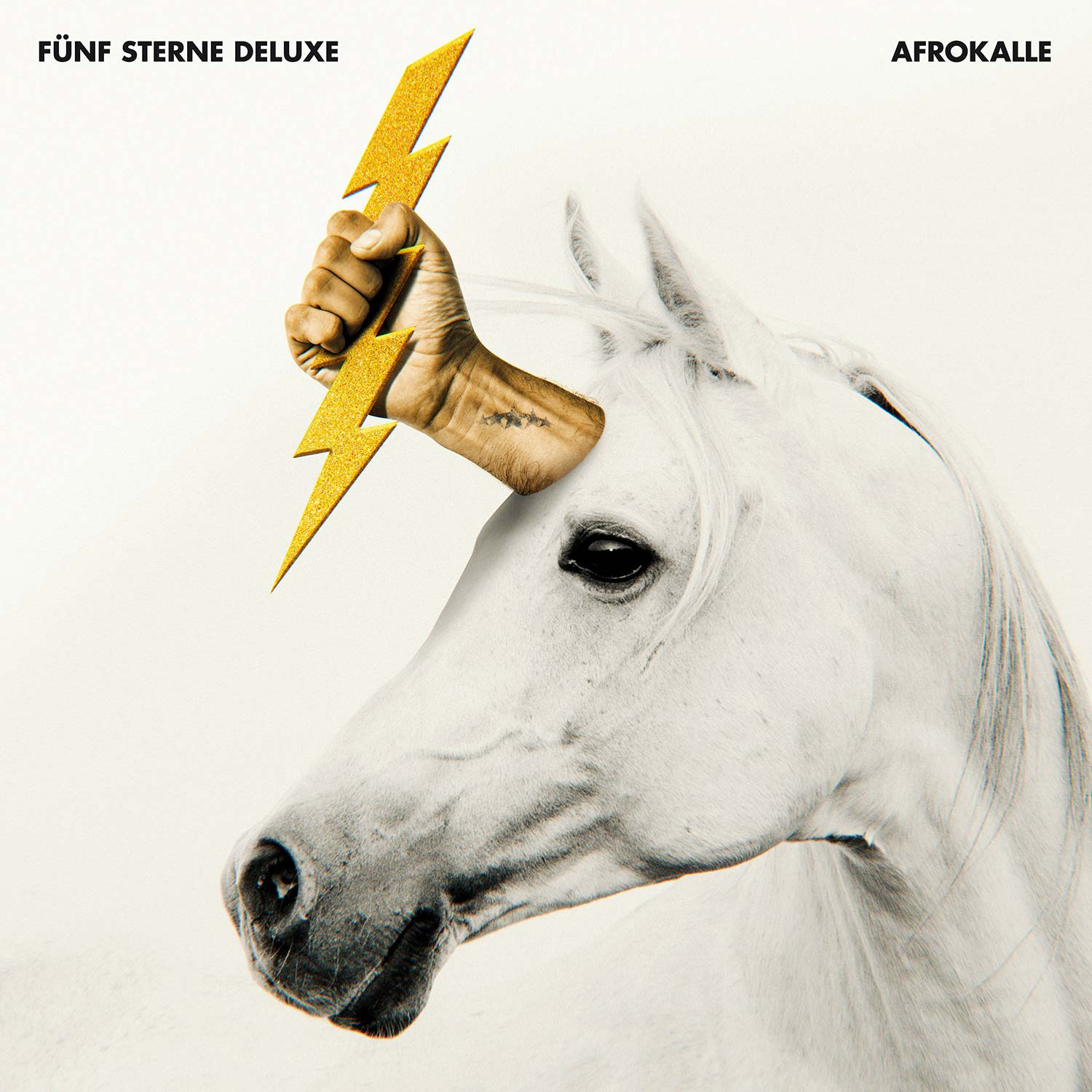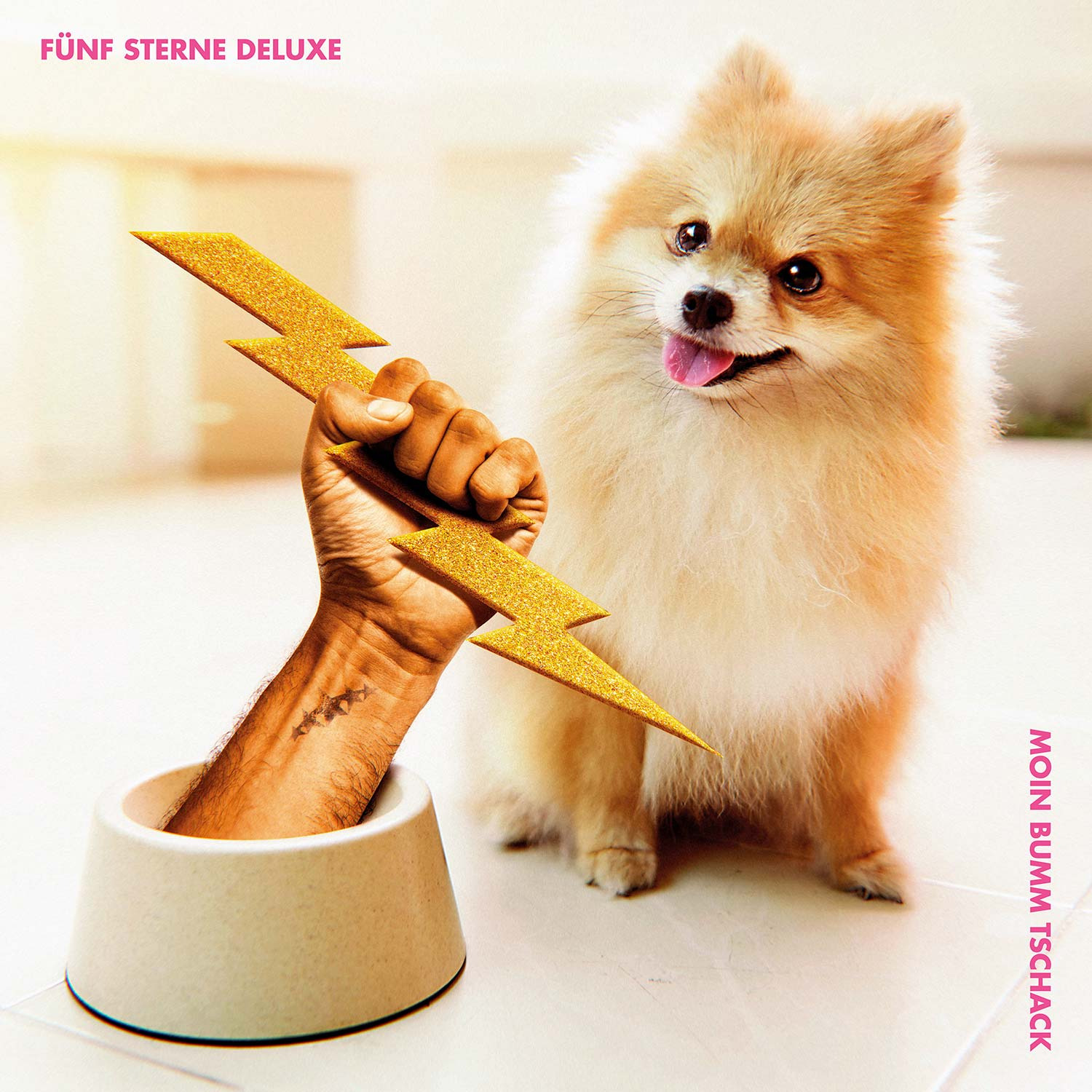 Fünf Sterne Deluxe. Flash.
MORE STUFF
Loading...